Albuquerque Police to get rid of military armored vehicles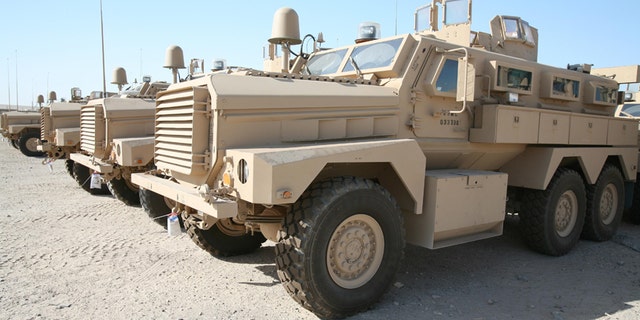 ALBUQUERQUE, N.M – The Albuquerque Police Department says it turns out it doesn't need a massive armored vehicle that the city obtained as military surplus and plans to dispose of it.
Albuquerque was among numerous law enforcement agencies across the country that obtained some of the many mine-resistant and ambush-protected vehicles that the military procured for the Iraq and Afghan wars.
Police Department spokesman Janet Blair says Albuquerque got its 14-foot-tall, 22.5-ton vehicle eight months ago but has not used it in the field.
According to the Albuquerque Journal, Blair says the department has other armored vehicles it can use for SWAT team deployments instead of the mine-resistant vehicle.
Blair said the department will work with the state to find a new owner for the vehicle.