Air Force names futuristic long-range bomber the B-21 Raider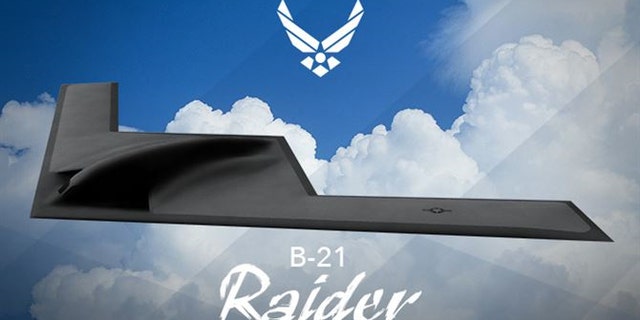 The U.S. Air Force has officially named its futuristic long range bomber the B-21 Raider.
Air Force Secretary Deborah Lee James announced the results of the service's naming contest during a speech at the Air Force Association's Air, Space and Cyber Conference in National Harbor, Maryland Monday. "Today I want to recognize three Airmen who answered the call to be a part of a new Air Force legacy and name our new bomber," she said. "The first two … submitted proposals that captured the essence of the bomber force and they are the winners of our contest."
Lt. Col. Jaime I. Hernandez, 337th Test and Evaluation Squadron commander, Dyess Air Force Base, Texas and Tech. Sgt. Derek D. White, emergency management craftsman, 175th Civil Engineering Squadron, Maryland Air National Guard, were named as contest winners.
The third Airmen James recognized was retired Lt. Col. Richard E. Cole, who took part in the famous Doolittle raid on Japan in 1942, which forced the Japanese to recall combat forces for home defense. James described Cole as one of the greatest men of his generation.
The designation B-21 recognizes the aircraft as the military's first bomber of the 21st century.
Built by Northrop Grumman, the B-21 Raider will let the Air Force launch from the continental U.S. and deliver airstrikes on any location in the world. The Air Force is planning to introduce the aircraft in mid-2020s.
Earlier this year the Air Force unveiled the first concept image of the bomber, which resembles the B-2.