After baby stops breathing, 'Hey Siri' comes to the rescue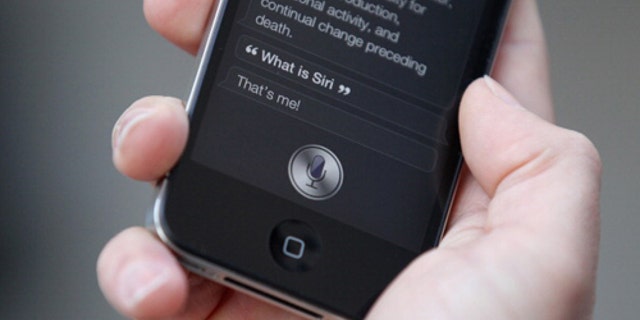 NEWYou can now listen to Fox News articles!
An Aussie mom recently penned a heartfelt thank-you note to Apple, and her story of how the company's "Hey Siri" feature helped save her 1-year-old daughter is now making the rounds.
Per 9to5mac.com, Stacey Gleeson noticed her daughter, Giana, wasn't breathing back in March, and as she leaped into action to perform CPR, she dropped her iPhone.
As Gleeson started taking life-saving measures on her baby, she shouted, "Hey Siri, call the ambulance," 7 News reports. Gleeson was able to have a back-and-forth with emergency dispatchers as she continued CPR on Giana, who the BBC reports had been dealing with a respiratory illness and chest infection.
The child was breathing again by the time the ambulance arrived at their Cairns home, and Gleeson says doctors told her every second had mattered. The "Hey Siri" feature, which allows the AI assistant to be activated without the user having to press the "Home" button or be plugged in to power, is available only on Apple's newest devices (Gleeson has an iPhone 6S).
Her husband, Nic, tells 7 News the feature "might have given the precious moments Stacey needed to revive Giana." Gleeson tells the BBC she had "played around with Siri" before—Nic is in the Navy, so she'll often put him on speakerphone while she's helping her kids get ready for bed—but she now recognizes the technology's value.
"Saving me the trouble of having to physically dial emergency services was a godsend," she says. (Gleeson's story counters the results of a study on Siri's performance in health crises.)
This article originally appeared on Newser: After Baby Stops Breathing, 'Hey Siri' Comes to Rescue