A look at every smartwatch currently in development
There is a cold war going on in tech. Almost every major tech player, and some new companies we've never heard of, is plotting and planning to win the war ahead: for your wrist. It's unanimous: the oldest piece of tech: the watch, is now the device of the future. Smartphones and tablets are the fastest-growing technologies of all time, but smartwatches could take off in a huge way in the years ahead.
If you're curious about what kind of technological wonderment may adorn a wrist near you, pull up a chair and get comfy as we run through all the facts and rumors about every smartwatch in development.
For the full list of smartwatches in development, visit DigitalTrends.com.
1. Samsung Galaxy Gear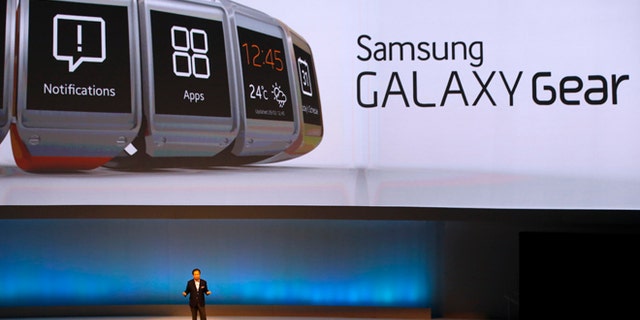 Samsung has announced their highly anticipated smartwatch, the Galaxy Gear, during Episode 2 of its 2013 Unpacked events, the first being back in March for the Galaxy S4 smartphone.
Introduced by Samsung's JK Shin who show the Galaxy Gear smartwatch on his wrist said it brings, "Smart freedom" and expects it to become a fashion icon over the next few months. Thankfully, the final product is far more refined than the prototype leaked earlier this week.
The AMOLED screen measures 1.63-inches, and has a 320 x 320 pixel resolution. As the leaks suggested, the Gear has a 1.9-megapixel camera fitted to the strap, which can take stills and 10-second videos at 720p.
Deep inside the watch is an 800MHz processor with 512MB of RAM (before getting too upset, remember this is a watch, not a phone), and comes with 4GB of storage, Bluetooth 4.0, and a 315mAh battery. Before you get too excited, the Galaxy Gear is limited to working with Samsung phones and tablets running Android 4.3, which is the Galaxy Note 3 and the new 2014 edition of the Galaxy Note 10.1.
It'll come in several colors, with Shin himself wearing one in orange.
Samsung has confirmed the Galaxy Gear has third-party app support, and there will be 70 partners at launch, including Path, RunKeeper, eBay, and MyFitnessPal. Built-in functionality includes S Voice, Find my Device, and a pedometer.
2. Sony SmartWatch2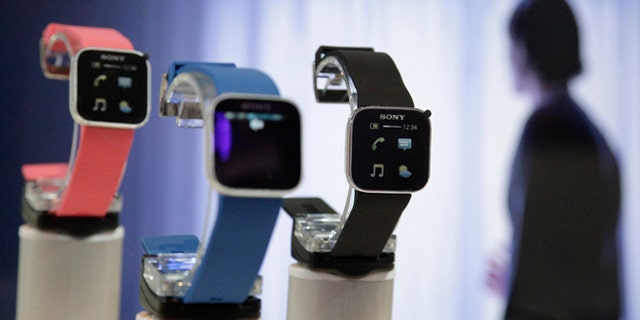 Sony's SmartWatch has been out for a while, and the company has even launched an Open SmartWatch project to try and encourage developers to flash their own firmware and find new uses for the device. Today, Sony announced the SmartWatch 2, which is an Android-compatible device with NFC and Bluetooth support, a 1.6-inch LCD, and a host of plug-ins. It will work with smartphones running Android 4.0 and above. It's also water resistant.
3. Neptune Pine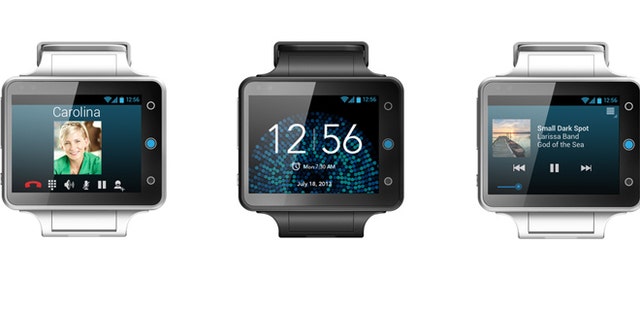 Billing itself as the first fully independent smartwatch (not sure everyone else will agree), the Neptune Pine allows you to make calls, take pictures, and go online to browse or catch up on email. It has a Micro SIM slot, front and rear-facing cameras (5MP for the rear-facing), and it runs Android. There's also support for Bluetooth 4.0, Wi-Fi, and GPS. There are 16GB or 32GB versions for $335 and $395 respectively. It comes in black or white and is set to ship in December.
4. Apple iWatch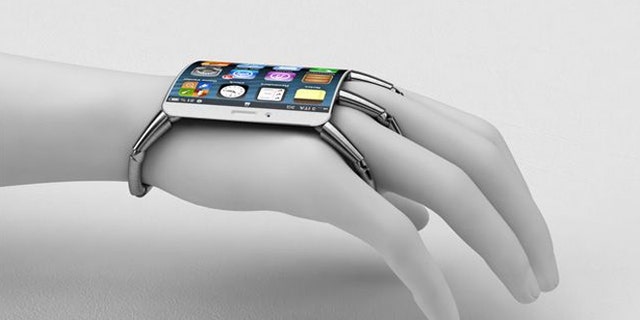 The perception that Apple needs a new innovation has fueled the chatter about an iWatch. The rumor mill went into overdrive after CEO Tim Cook expressed a lack of excitement about Google Glass in a discussion about wearable tech.
"I think the wrist is somewhat natural," said Cook. "I think there are other things in this space that could be interesting. Sensors are exploding. It will become clearer over time."
In February, a Bloomberg report suggested that Apple had "100 product designers working on a wristwatch-like device."
The Wall Street Journal was quick to concur that Apple was indeed experimenting with a wristwatch device and had already discussed it with manufacturing partner, Foxconn.
Engadget picked up on the curved glass rumor and dredged up a patent application for a slap bracelet that would include AMOLED technology, a virtual keyboard, and an energy gathering component whereby your body movement would help recharge the battery.
In March, Bloomberg suggested the smartwatch could be more profitable than Apple TV (surely not a big ask so far?) and that Apple's head of design, Jony Ive, has a special interest in watches.
In June, Apple filed an application for the iWatch trademark in Japan, Russia, Taiwan, Mexico, and Turkey. We're not sure how Apple will deal with the fact that the iWatch name has already been trademarked in the U.S. and Europe by other companies.
In July, we heard that Apple was hiring new talent to work on wearable tech.
KGI Securities analyst Ming-Chi Kuo suggested a late 2014 release for the iWatch and speculated that it might incorporate tech from Apple's iPod Nano, specifically the touch technology, that it will sport a 1.5- to 2-inch display, and that it will make use of biometric technology.
A 9to5Mac report in July revealed that the iWatch team was cherry-picked from various corners of Apple. It's no surprise to find miniaturization experts and power efficiency engineers among their numbers. More interesting is the inclusion of team members from AuthenTec, the mobile security company acquired by Apple last year, and responsible for all the fingerprint sensor rumors. The biometric angle was given yet more mileage with the suggestion that fitness, medical, and sleep analysis experts are also involved in the iWatch project.
The difficulties of operating a small touchscreen display have led to widespread rumors that the iWatch will support Siri for voice controls. This idea could date back to a 2011 New York Times blog.
5. Sonostar Smartwatch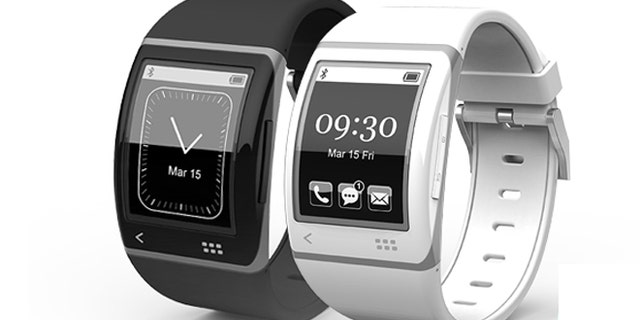 At the Computex 2013 trade show in June we saw the Sonostar smartwatch which has a 1.73-inch touchscreen E Ink display with a resolution of 320 x 240 pixels. It connects to your Android or iPhone via Bluetooth and offers information on calls, messages, social networking updates, and emails. It will also have a few dedicated apps. It's going to cost $180 and it comes in black or white.
6. Geak Watch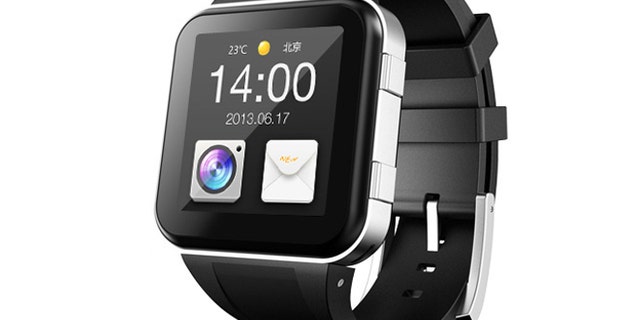 The Geak Watch runs Android 4.1 and it has support for Wi-Fi, Bluetooth, GPS, NFC, and FM radio. It's also packed with sensors to monitor your health and fitness. It has a 1.55-inch 240 x 240 pixel resolution multi-touch display, a 1GHz processor, backed by 512MB of RAM, and 4GB of storage. It apparently costs around $330 and you can pre-order now.
7. Google/Motorola Smartwatch
There's no doubt that Google's Glass has been the focus of wearable tech excitement, but that's because we know so much about it already. Google has a lot of fingers in a lot of other pies and a smartwatch design is certainly one of them. We've already seen Android-compatible smartwatches hit the market, though they are fairly basic in terms of features.
With more powerful hardware designed by Google, we could see a device that actually runs Android and services like Google Now could offer easy interactivity. The context sensitive nature of the Moto X, with sensors that determine your desires by measuring your movements, could also work superbly well in a smartwatch. It could turn on automatically when you glance at it, and be ever-ready for voice commands. It's even possible that Motorola will manufacture the smartwatch; it did release the MotoActv MP3 player and fitness tracker a while back.
For more on this smartwatch and all others in development, visit DigitalTrends.com.