8 Fun Sites Help Your Family Make the Most of Fall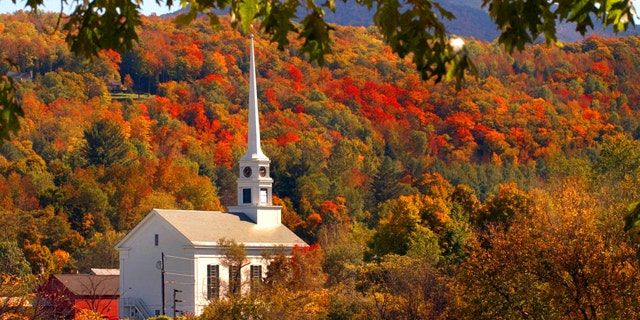 Autumn is one of the best times of the year for families, and the Internet can help you fully enjoy the season together. Not just because the kids are quiet in the back seat watching a video or playing each of their favorite games. I'm talking about getting out and enjoying the great outdoors together.
Want to experience a scenic drive, a hike or explore a corn maze together? You can plan it all online in just minutes. Even if you already have a favorite fall activity, you'll find information to help you expand your horizons.
First, you can find the best fall colors near you and also get up-to-the-minute updates on the best time to go from the U.S. Forest Service Fall Colors website. You'll find information about visiting and driving directions, photos and videos of fall colors and fun activities for the kids.
One of the best places to view fall foliage is at a park. Wildernet helps you find nearby local, state and national parks. You can quickly see what hiking trails and walking paths are offered, including their length and difficulty.
Beyond the trails, you'll learn about campgrounds, wildlife refuges and historic landmarks. Want to see autumn colors but expend minimal effort? There are also suggestions for scenic drives.
If you're looking for something a little more organized in nature, try Nature Find. This site is particularly helpful for finding outdoor events.
For example, I took a quick look around my area and found bird walks, stargazing, sunrise group hikes, bike rides and many more organized activities.
Fall is also harvest season and an excellent time to sample fresh produce. It can be time consuming -- and sometimes fruitless, so to speak -- to drive around searching for stands. Instead try thekitchn.com, which is designed to guide you to fresh produce in your area.
Other ideas: You could tackle a corn maze as a family, or find and carve pumpkins. And for more online Halloween fun:
* Kaboose, fun for kids of any age, includes Frankenbrain, Spooky Nerds and many more on the site's extensive list. Some of these games require the free Shockwave Player. If you don't have it, you'll be prompted to download it.
* Find Halloween screensavers, decorating ideas, recipes and crafts at this fun site from Hershey's.
Kim Komando hosts the nation's largest talk radio show about consumer electronics, computers and the Internet. Get the podcast or find the station nearest you at www.komando.com/listen. Subscribe to Kim's free e-mail newsletters at www.komando.com/newsletters. Copyright 1995-2011, WestStar TalkRadio Network. All rights reserved