7 tactical gifts for women on Valentine's Day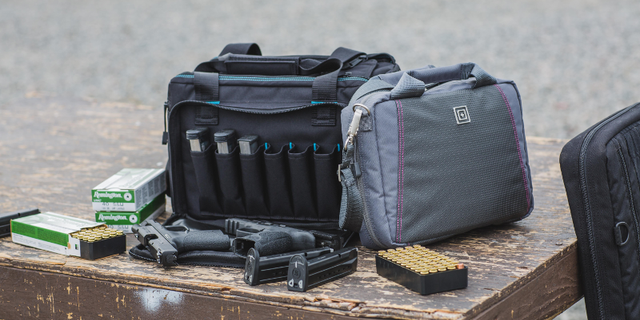 When it comes to shopping for your sweetheart on Valentine's Day, most guys settle for flowers, chocolates and maybe a little bling.
But what if your gal is someone who enjoys sleeping under the stars and never met a challenge she couldn't handle? Then, you need to consider these 7 tactical gifts.
Tactical Drinking
Valentine's Day and drinks go hand in hand…the YETI Rambler is a must have for any woman who likes her coffee hot and her poison of choice frosty.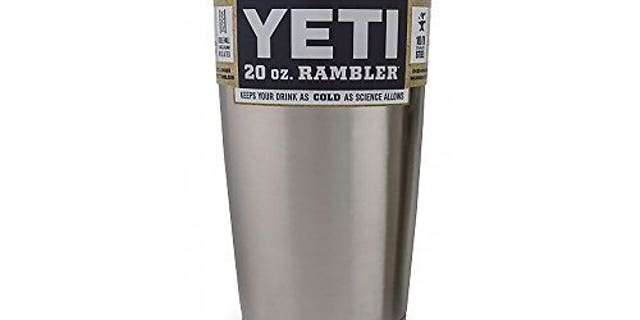 Whether it's champagne on V Day, beer while watching the game or cocktails with the girls – the Rambler has you covered.
Related: 6 top tactical holiday gifts
This is an ultra robust, tough personal tactical drinking system that can withstand the most dedicated of partiers. And when you need a cup of joe the next day, the Rambler will keep it hot all day long.
One of the hottest holiday items last year, the Rambler sold out across the country. The 20-ounce Rambler is available for $29.99 on yeticoolers.com.
Fierce Bling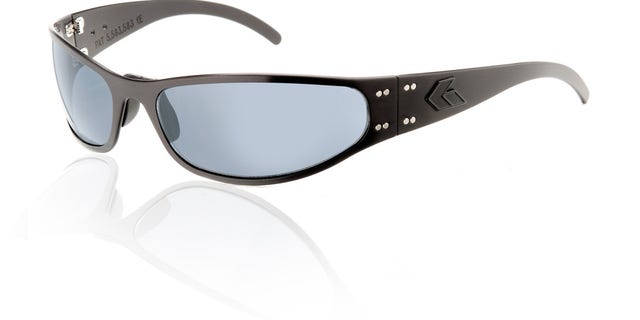 With a gift of GATORZ sunglasses made of aircraft material, she'll look as stylish as a Hollywood starlet and as tough as a mountaineer. She can wear these wherever adventure takes her – climbing, surfing, hiking, skydiving, hunting, shooting and beyond.
In addition to strength, they provide 100 percent UV protection and offer extremely sharp and clear vision. The Radiator Tactical Black Frame Grey Polarized Lens, retail for $180.00.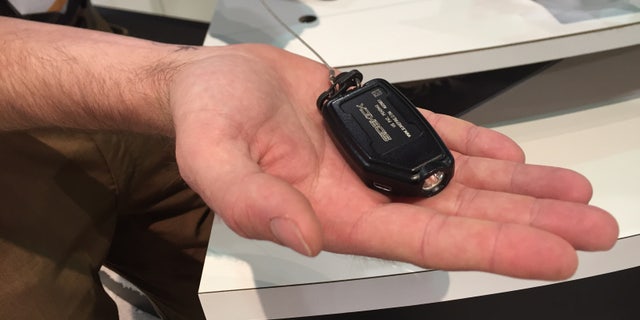 A flashlight that packs a punch

The Sidekick is an indestructible, professional grade flashlight, perfect for women in all sorts of terrains whether urban or the wild. Its super cute bling she can attach to her key chain and will help keep her safe.
Made by Surefire, Sidekick is a refined, sleek, stylish looking gift that jam-packs tactical professional quality tech into a very compact size. Weighing 2 ounces and only 2.5 inches long, it can provide 45 hours of light. Sidekick is available for about $79.99.
A keychain that does everything

Why settle for getting her a key chain when you can give her The Dime.
The Dime, which even comes in red that is deal for the holidays, features 10 different tools and fits neatly into your pocket. In addition to the always important bottle opener, the Dime includes stainless steel pliers, wire cutters, flathead screwdriver, crosshead driver and a fine edge blade. It also has a spring-loaded scissors, tweezers and file.
The Dime is available for $25.00.
A purse for the gun lover
Handbags are always a hot item during Valentine's Day season. But how do you get one for that gal who loves to spend time on the shooting range? We have you covered with the Crossbody Range Purse from 5.11.
Related: Guns made of meteorite: Price tag $1 million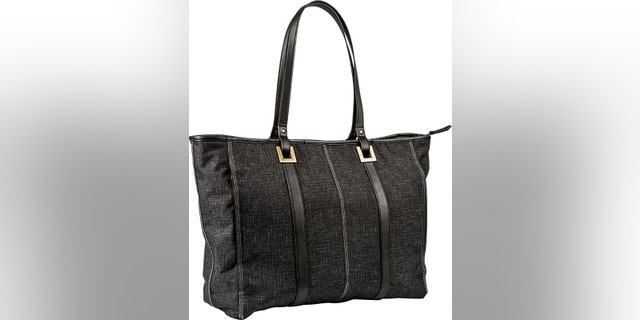 Designed as a high-performance range bag for female operators, it can carry one sidearm, six magazines, makeup, wallet and everything else she likes to tuck into a regular purse. Available for $49.99.
Romantic Weekends? Covertly Ready for Action
Every woman needs a tote for the weekend but this one has a little something extra for that wanna-be spy in your life. Looking like a classical shaped tote, it features a hidden pocket to keep valuables tucked away. And there are two exterior pockets for easy access to a weapon. It's available for $149.99
Rifle – Designed by Women, For Women
Fully designed by women for women, Weatherby unveiled the match grade Vanguard Camilla Rifle at this year's SHOT Show. The company worked very closely with top female shooters to achieve a stock tailored specifically to fit women and built on the popular Vanguard platform.
Related: SHOT Show: New concealed carry products for women
The Camilla comes with a sub-MOA accuracy guarantee – that's .99 inch or less 3 shot group at 100 yards when used with Weatherby factory or premium ammo.
The beautiful rifle's stock is satin-finished Turkish A grade walnut with rosewood forend and grip caps. There's a twenty-inch cold hammer forged barrel with a matte, bead blasted, blued finish. Those interested can order the rifle from any authorized Weatherby dealer. It retails for $849.