7 cool travel gadgets for your next trip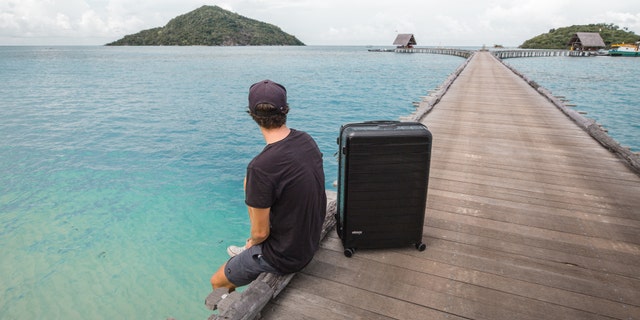 There's nothing like traveling that will stress your gadgets (and maybe your patience). Gadgets that don't quite work right, or that ruin your day when you have an important meeting in Atlanta you can't miss, make you even more irritated. That's why I decided to stress test all of these products on a trip recently, making sure they actually work as planned.
1. Energizer PowerKeep Pro ($140)
A smart backpack to bring on any trip, this solar-powered laptop holder has panels on the outside - they will charge an iPhone at least four times. The solar backpack itself will take around 10 hours to charge a battery power bank using direct sunlight. Note: The bag has solar panels, which means you will look a bit geeky.
The Kwilt Shoebox Plus is a 64GB drive that stores your photos and videos so you can access them from anywhere. You can connect a thumbdrive or hard drive using one of the four USB ports and offload your media, giving you more peace of mind than online cloud storage.
3. WITTI Design Beddi Charge ($30)Design
A smart way to charge your gadgets, this portable alarm clock has three USB charge ports. There's a mood light, a night light, and an alarm that grows louder over time. It's a much better bedside accessory than the hotel alarm clock. Note: For $30, the price is reasonable although Amazon sells even lower cost alarm clocks.
6 GADGETS FOR A MUCH SMARTER SMART HOME
Slip this card into an unlocked phone like the Google Pixel 2 XL I tested, and you can expect to have service in the U.S., most of Europe, and dozens of other countries. The sim card includes 12GB of high speed data, 3,000 minutes and 3,000 texts. Note: You might be able to get by using Wi-Fi for Skype calls in some major cities.
5. Tumi Luggage Tag Powerbank ($60)
I liked using this power bank for charging up my phone because it's so small and portable, weighing just under a quarter of an ounce. There's a secure strap for attaching to your laptop bag. The capacity is enough for one charge; for more power, you'll need a bigger portable power bank. Note: Good power management like turning off wireless signals may negate needing one.
6. Ebags Fortis 30-inch Hardside Spinner ($150)
With rollers that operate smooth at the airport, the Fortis 30-inch suitcase is the exact size for checked luggage on most airlines, and it's made from a durable polycarbonate material. In a test, this suitcase took some bumps and bruises on a business trip with no problems. Note: I tested a bright blue model that stood out in a crowd, and not always in a good way.
Technically not a gadget at all, but still innovative, the Copper Cow Coffee kit includes five packets of Vietnamese coffee with condensed milk. You fold out the packets and pour water over, then squeeze the milk in. For those times when the stale coffee won't do. Note: You can buy more Starbucks coffee for $15 than five packets.