6 great concealed carry guns at SHOT Show 2017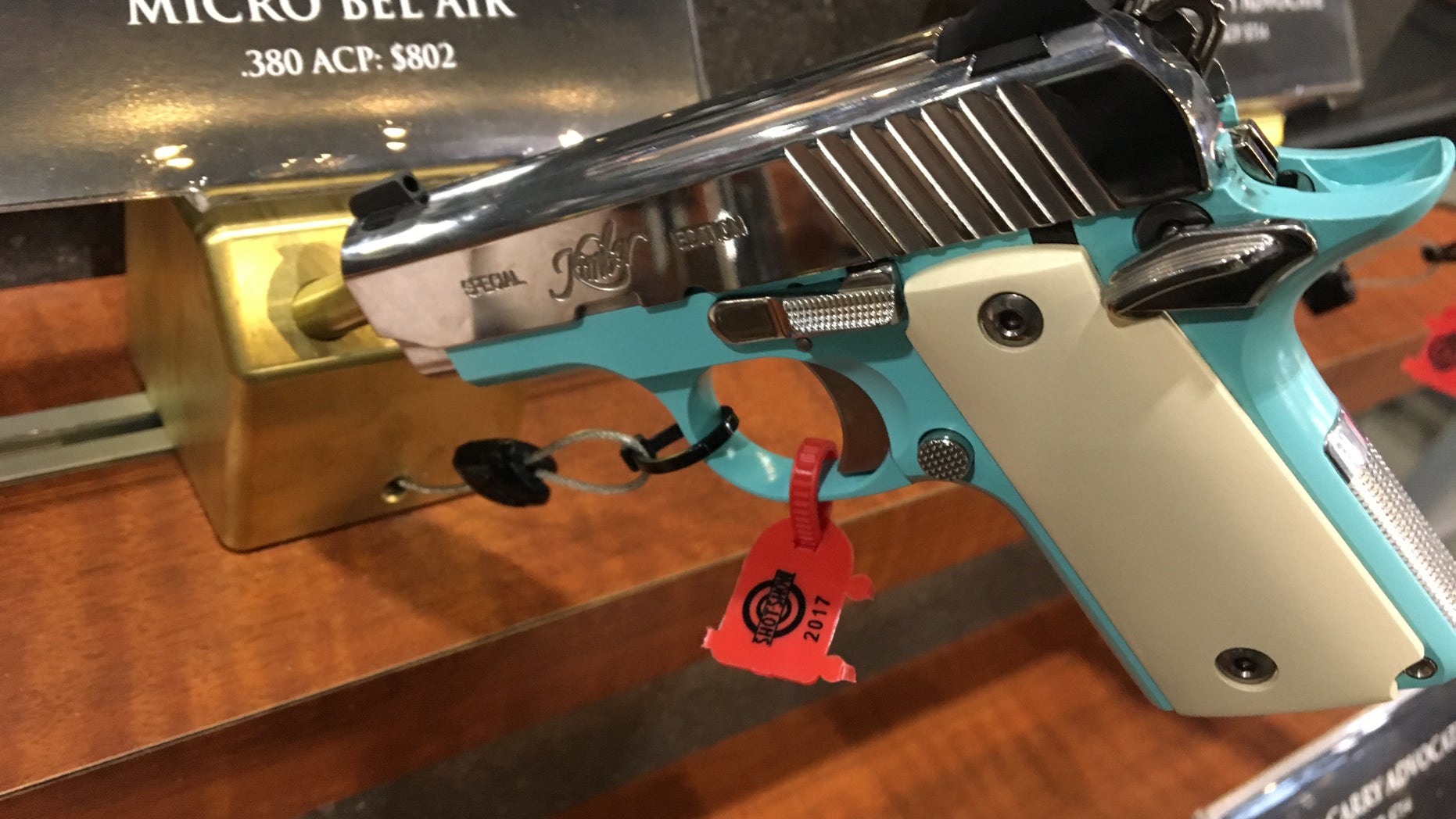 Looking for an everyday concealed carry weapon for self-defense?
SHOT Show revealed new options for a range of budgets and needs this year. Here are several highlights in new concealed carry revealed this week.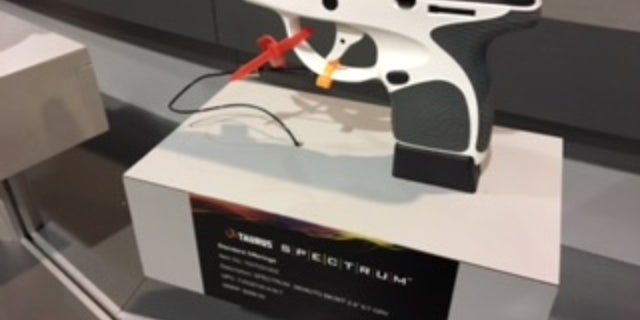 Futuristic and customized: The Taurus Spectrum .380 ACP Pistol
Utterly futuristic looking, the Taurus Spectrum is drawing nonstop crowds at SHOT Show. The Spectrum gives you the opportunity to choose a wide spectrum of colors to personalize your gun.
How about features that set it apart for concealed-carry? The trigger is wide and flat. And the trigger system can't be cocked, aka "non-energized," so you need to very deliberately press on the wide trigger. It weighs a mere 10 ounces when it is unloaded and it is 5.4 inches long with a 2.8-inch barrel.
It carries 6 rounds and is expected to retail for about $300.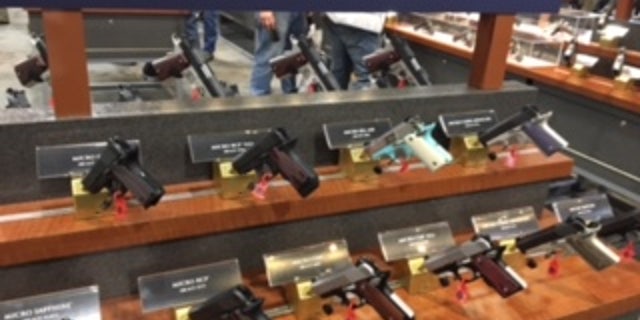 Classic Hollywood chic: The Kimber Micro 9 Bel Air
The Micro 9 by Kimber packs a whole lot of power into a micro package. With maximum performance, craftsmanship and reliability, they are a great choice for concealed carry for anyone. A tried and true favorite, this gun won the NRA Golden Bullseye Award 2017 Shooting Illustrated Pistol of the Year Award.
What's new about it for 2017 is the Bel Air option that gives consumers the option of the eternally classic, "Golden Age" of Hollywood look, as an option. It's 5.6 inches long, takes a six-round mag and with an empty mag weighs 13.4 ounces.
5 OF THE HOTTEST NEW RIFLES AT SHOT SHOW
For those with small hands, they are a particularly great choice.
It will retail for about $800.
Return of the Cobra: The Colt Cobra 38 Special +P
The Colt Cobra in .38 Special +P is getting a lot of buzz at SHOT.
This is a concealed-carry option with a whole lot of history. The first Cobra was first introduced in 1950 and has been one of the tried and true favorites for law enforcement as a backup weapon.
The latest Colt Cobra is pocket-sized and 25 ounces. Double action with six shots, it has Colt's LL2 Linear Leaf Trigger System. The Cobra is 7.2 inches long with a 2-inch barrel.
JOHN WAYNE GUNS FOR BEGINNERS REVEALED AT SHOT SHOW
This new concealed carry option will be available for about $699.
Carry in James Bond style: The Walther Arms Creed
How about a concealed carry from James Bond's gun-maker of choice? Walther Arms is introducing a new concealed carry option: the Creed.
It is a full-size 9mm pistol and has a Picatinny-type rail so you can even add accessories, like a laser or white light. The Creed is not striker-fired. It is hammer fired.
The double-action trigger has a very smooth pull. Weighing in at 27 ounces, the gun has a 4-inch barrel and overall length of 7.3 inches.
With the Creed you get a whole lot of gun in a lower price point range. It ships with two 16-round magazines and will be available for about $399.
New color for this craftsmanship: The FNS-9 Compact in FDE.
FN America featured their new Flat Dark Earth color version of the FNS-9 Compact pistol.
Nothing has changed except the color of the FNS-9 Compact. The striker-fired pistol is chambered in 9mm and weighs 23.4 ounces. The barrel is 3.6 inches and the overall length is 6.7 inches. This concealed carry is available in both standard and manual safety and the design incorporates fixed 3-dot sights. The magazine capacity options are 10,12 or 17 rounds.
SHOT SHOW 2017: WHAT YOU NEED TO KNOW
The FNS-9 Compact in FDE will be available at the same price point at about $599.
Enhanced and advanced: Smith & Wesson M2.0
The launch of Smith & Wesson M&P M2.0 is big news at SHOT this year.
The M2.0 features a number of enhancements, like an extended stainless-steel chassis. For a better grip there is different texturing, and to limit muzzle rise there's a better grip-to-bore-axis ratio.
The M2.0 will retail for about $599.
SHOT Show 2017 featured thousands of guns for you to choose. Trying to figure out which gun will be best for you? You can find advice from Rob Furlong, one of the top snipers in history, on how to make the right investments in weapons, optics gear and more on Tactical Talk. And learn about his groundbreaking new weapon, the Kraken, here.