5 ways Qualcomm's Snapdragon 820 processor will empower your next phone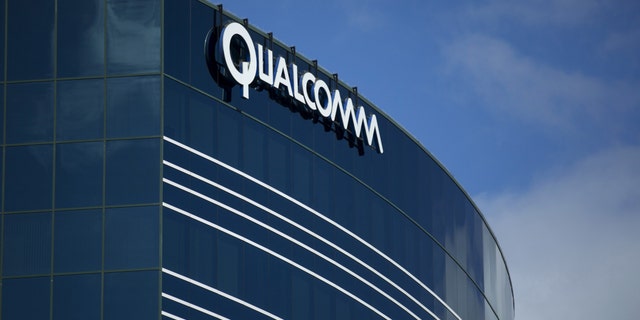 Qualcomm is the unsung ruler of the mobile industry. Its processors power the vast majority of Android devices, including smartphone, tablets, and smartwatches. Now the San Diego company is back with the Snapdragon 820, the powerful processor that'll come to an Android phone near you in 2016. Here's everything you need to know about the chip:
It's more efficient and won't overheat
Before the launch of last year's Snapdragon 810 processor, Qualcomm seemed as though it could do no wrong. Then, allegations of overheating and inefficient power use with the 810 arose, and Samsung abandoned the chip in favor of its own processors. Others, like LG, decided to go for the 808 instead -- just to play it safe. Although Qualcomm didn't address these claims directly, it did put out a second version of its 810 chip later in the year to solve the problem.
Related: Revised Snapdragon 810 chip may mean its days of getting hot and bothered are over
This year, the company says the 820 won't suffer from the same problems. In fact, it's said to be 30 percent more efficient than the 810, which means longer battery life and less wasted power. The Snapdragon 820 is built with the 14-nanometer FinFET processing tech, which is meant to make the chip run faster and cooler than the 810. As Qualcomm so eloquently put it during the keynote, "Heat is just wasted power."
The Snapdragon 820 shouldn't suffer from overheating, the company claims, but we'll need to test the chip out on real devices to judge if the new silicon live sup to Qualcomm's claims.
It'll kill malware and protect your data with a fingerprint
Qualcomm takes security seriously, so it's created a developer application to showcase the 820's new malware detection skills. The SmartProtect app uses machine learning to distinguish new forms of malware instead of simply checking for known malware that's hiding on your device. It'll even explain why it thinks that app contains malware and how certain it is that it's dangerous. Of course, the manufacturers who make phones with the Snapdragon 820 have to decide for themselves whether they want to integrate this feature into their phones or not.
The other big security add-on Qualcomm brought to the 820 was its ultrasonic fingerprints canning technology called Sense ID. We saw a demo of it Mobile World Congress last March and came away impressed. The scanner uses ultrasound to read even deeper into your fingerprint to verify your identity. The tech reads all the way down to the sweat pore level of your finger, which means the readings are more accurate and your device is more secure.
Related: This 3D fingerprint sensor uses ultrasound scanning to hold your data tight
It can also read your print through contaminents like dirt or lotion, and Qualcomm's figured out a way for it to read your fingerprint through metal or glass, which are the two most common materials that phones are made of. In theory, manufacturers could do away with fingerprint scanners and buttons altogether and just embed the tech under the screen or in the metal back of their phones.
It'll help you take better photos and find the ones you take
Most smartphones aren't too great at snapping shots in low light, but Qualcomm has a new piece of tech to make your pictures turn out better. The hexagon 680 dsp inside the chip offers adaptive brightening and noise reduction in low-light photos, so you can see all aspects of the picture relatively clearly without grainy interference. It also works with videos, and we saw it in action at the Snapdragon 820 press event. It brought out the park bench in the foreground and eliminated most of the noise in the darkest areas of the shot. Of course, the quality of your pics will still depend a lot on manufacturer's camera sensors and what they do with the software.
Related: How to use manual mode on the LG G4 and take amazing pictures
Qualcomm also created another developer app called Scene Detect, which reads and categorizes images based on deep machine learning -- much like Google Photos. So if you take pictures of food, the app will know that you photographed food and categorize it as such. You can also teach it different categories and sub categories, so if you like sushi, your phone can tell the difference between a California roll and a canoli. All this is done securely on the chip, so nothing goes to the cloud, which is its one main advantage over Google Photos.
It doesn't sort photos by location, but Qualcomm says that's a possibility. Again, this is something that individual manufacturers can add if they want to -- it's entirely optional, though.
It's getting ready for Virtual Reality
Qualcomm is prepping for the future with several new graphics features made specifically for virtual reality applications. The Adreno 530 GPU is responsible for improved graphics performance and the feeling of immersion in a virtual world. The renders Qualcomm showed us of apartments looks eerily life-like from a distance. Even close up, the reflections in the floor, the shifting light, and the moving shadows made the entire scene look more realistic.
Pair the graphics with Qualcomm's 3D sound, and you're in the game with your VR headset -- at least, that's the idea. VR is still in its infancy, but it's heating up fast, and we're willing to bet many smartphones with the Snapdragon 820 will boast VR headsets and games of their own. The 820 also supports 4K screens on smartphones, which sounds crazy, but they could be coming soon.
It'll charge up fast and connect to LTE faster
Finally, Qualcomm added Quick Charge 3.0 support to the 820, so your next Android smartphone will most likely be able to juice up from 0 to 80 percent in just 30 minutes. Wireless charging is, of course, supported as well. Your battery life should improve, too, as the chip is more efficient.
Related: We may not need 5G Speeds by 2020: Here's Why
Part of the improvements to battery life come from improved wireless connectivity. Qualcomm integrated an LTE modem that supports Category 12 network speeds, which are said to go up to 600Mbps downloads and 150Mbps uploads. Wi-Fi is boosted to 802.11ad and 802.11ac 2×2 MU MIMO standards, so that your speeds are quicker and connections more seamless.
Qualcomm says that the Snapdragon 820 is the first processor with LTE-U to access licensed and unlicensed wireless spectrum for mobile broadband.