5 tech gifts you shouldn't buy this holiday season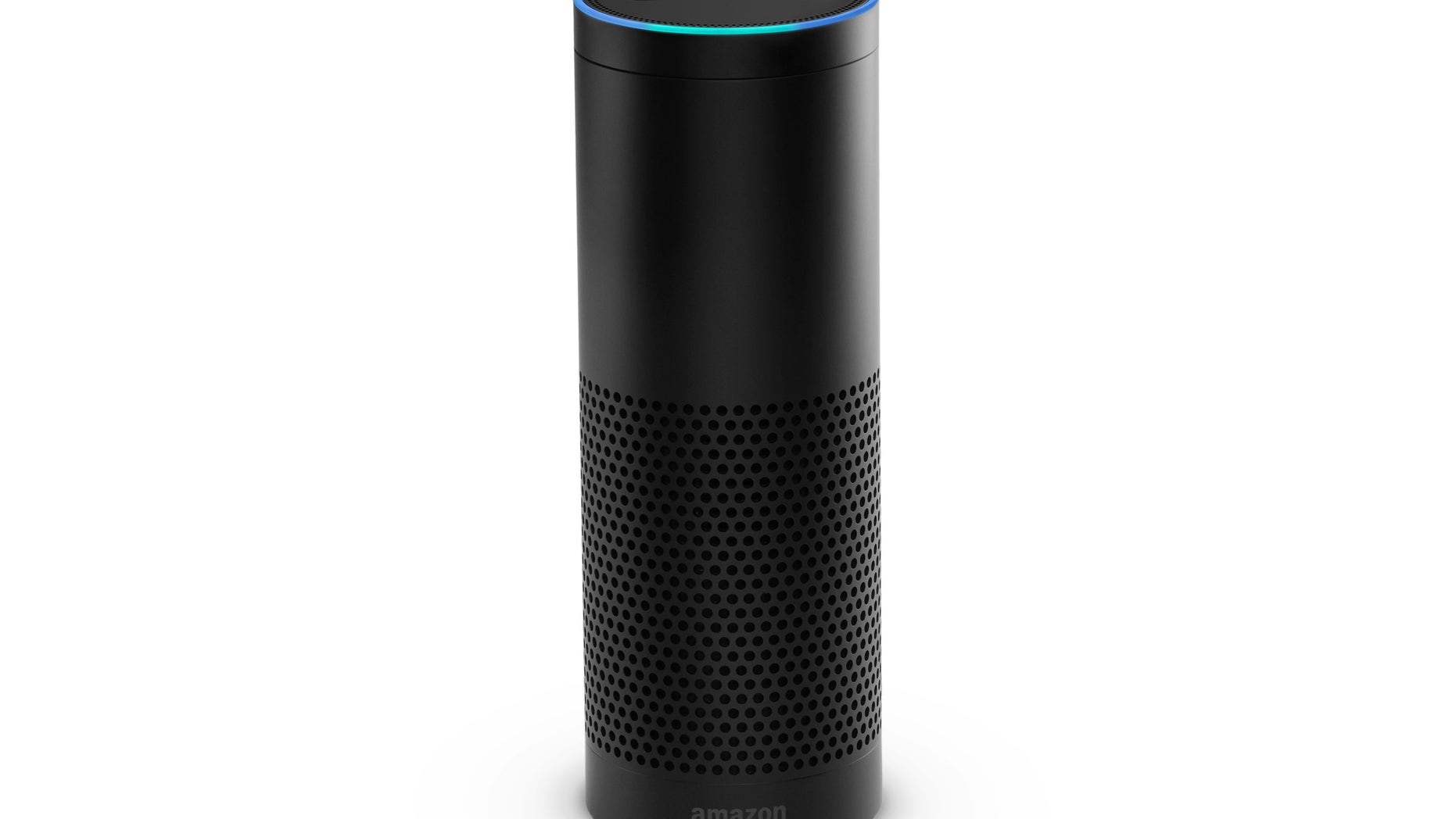 When you're trying to buy the perfect gift for a friend or family member this Christmas, you're probably going to think about something digital. With smartphones, tablets, TVs, headphones, home theater soundbars, gaming consoles, robots, cameras, cases, video games and more in stores, the options are endless.
But before you spend your hard-earned money, take a few minutes to read the following list. These tech no-nos are either on the way out, not quite ready for prime time or something you just shouldn't buy for someone else.
So, without further ado, here are the tech gifts to avoid this holiday season.
1. Cutting-edge technology
This first category is a bit broad and includes smartwatches, Amazon Echo, Vessyl and other cutting-edge tech products. Not only are they expensive — $100 to $3,000 — they're so new that no one really knows how useful they'll be in day-to-day use.
Vessyl, for example, is a $100 cup that knows exactly what's in your drink and keeps track of calories, hydration and other information. It's beautifully designed and executed, but I'm not sure the novelty will last longer than a week or two for most users.
Amazon Echo looks interesting as a personal assistant for your home, but it's not clear how useful it will be for the average person, or basically how well it works. Even as a family gift, you'll probably want to wait a year until the next version comes out. It might also come down from its $200 price by then.
Both Vessyl and Amazon Echo are so cutting-edge that you can only pre-order them now. Amazon Echo even requires an invitation. (By the way, here are more amazing tech gadgets that are just down the road).
There's another consideration. Even if you know the person on your list is an early-adopter who would love something like a smartwatch, she may have a very specific model she's already interested in. People are particular when it comes to tech.  Click here for my smartwatch feature comparison chart. Or she might be waiting for the Apple Watch, which won't arrive until next year. You don't want to spend hundreds of dollars getting her the wrong thing.
2. High-end TVs
You'll see fantastic deals on TVs this holiday season, but if you look closely, you'll notice the deals are on low-end TVs — screens smaller than 48 inches, off-brand manufacturers and lower specs like 60Hz refresh rate or no Internet connection.
The TVs from major manufacturers like Sony, LG and Samsung with 48-plus inch screens, 120Hz or 240Hz refresh rates, 4K resolution, Internet apps and other advances are just as expensive as ever. Expect to pay north of $1,500.
Most stores wait until just before the Super Bowl to drop the prices on the high-end models.
If you're after a cheap second TV, this is a good time to buy. But to replace your main living room TV, it's better to wait until late January.
Don't forget that 4K TV prices are still dropping rapidly — some 40-inch screens are dipping below $1,000 — so every month you wait gets you closer to affording the latest and greatest TV technology.
Before you head to the store to buy any new TV, be sure to read my HDTV buying guide. It will help you figure out the features you should look for and what you can ignore.
Buyer beware: Most stores will sell you a cheap TV and then try to make the money back with expensive cables and other accessories. Don't fall for it; cheaper cables work just as well as the expensive versions.
3. Streaming media gadgets
Sticking with home entertainment for a minute, I'd also avoid streaming-media gadgets like the Roku, Google Nexus Player, Apple TV, Amazon's Fire TV and similar streaming boxes.
Not that there is anything wrong with these units, but they're just not something I would buy for someone else — unless it is specifically stated on his Christmas list.
Even if the person could use a streaming box, not every streaming box supports every online service. Apple TV, for example, is the only one that supports streaming and downloading from iTunes. If you buy a Roku for an iTunes user, it does him no good.
Like a smartwatch, a streaming box is a tech item that you can only really buy for yourself — here's how to pick the right one if you're in the market. If you want to help your friend or relative with the purchase, get him a gift card to an electronics store or online shop. Streaming gadgets cost $50 to $100.
4. Standalone gadgets
This is another broad category, and it covers any low-cost gadget that does just one thing, such as a point-and-shoot camera or a media player, like an iPod.
Odds are that the person you're buying for already has a smartphone or tablet that takes decent pictures and holds plenty of music and movies. A smartphone or tablet also has a calendar, address book, video chat, video recording, games and tons more that used to require separate products.
Unless someone specifically asks for a standalone gadget, steer clear. If he does ask for one, then he probably means a gadget that's better than what's in his smartphone like a mirrorless hybrid camera — these start at around $500 — or a GoPro video camera, which starts at $130.
5. Laptops
A laptop is a good gift for a college student or someone on the go, but the holidays aren't the best time to buy. Laptops generally see the best deals after the Consumer Electronics Show in January or during back-to-school sales in July and August.
Plus, if your gift recipient is looking for a bargain laptop — say less than $400 — to surf the Web, watch movies, listen to music, read books, play casual games and perform other light computing tasks, she might just want a tablet instead. A tablet is more portable, has a better battery life and you don't have to worry as much about viruses. Click here for a comparison of the best tablets on the market.
Bonus: For the person who has everything
Every year, you get that one person whose gift wish list is a shrug and an "I don't need anything" or an "I don't know." Instead of knocking yourself out trying to find the perfect gift, get her a gift card. That way, she can buy what she wants. Check out CardCash, Cardpool and GiftCardRescue to save up to 35 percent on the face value of gift cards.
For the kid who already has enough stuff, look at a 529 college-savings plan through a site like Upromise. Sign up for a free account and then make purchases on Upromise-linked sites or stores. Up to 8 percent of the purchase goes into the child's account. You can get other relatives to sign up to the account, and their purchases will contribute as well. With the average tuition and fees for a public four-year college totaling about $23,000 and about $31,000 for a private four-year college, according to the College Board, the kid's parents will love this gift — and the kid will too, eventually.
On the Kim Komando Show, the nation's largest weekend radio talk show, Kim takes calls and dispenses advice on today's digital lifestyle, from smartphones and tablets to online privacy and data hacks. For her daily tips, free newsletters and more, visit her website at Komando.com. Kim also posts breaking tech news 24/7 at News.Komando.com.