5 secrets to finding deals on Amazon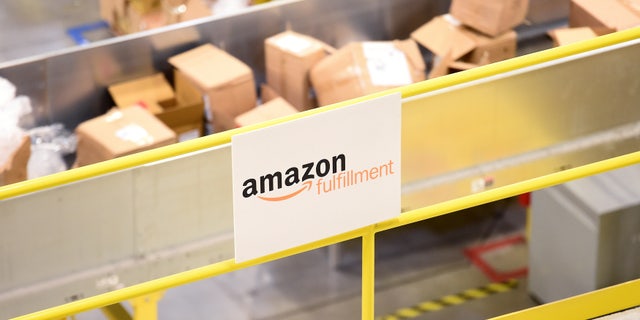 These days, it might be easier to ask, "Who among us does not use Amazon?" But let me tell you, shopping on Amazon.com the right way is more than clicking items and loading up your cart.
Once you learn a few tricks, you'll find sales and price cuts you never imagined possible. Here are 5 insider secrets to saving money on Amazon.
1. Shop the Amazon Warehouse and Outlet
Some of us like to browse in used bookstores, vintage clothing shops and second-hand furniture stores. Amazon Warehouse is just that kind of place, filled with returned and lightly used products that are functional but don't qualify as "new."
Conditions range from "Refurbished," "Like New" and "Very Good" all the way down to "Acceptable," and the product information includes notes on what defects or blemishes to expect on an item.
As you might expect, you'll find a treasure trove of electronics, from video games and widescreen TVs to smart watches and Bluetooth speakers.
For example, Bowers & Wilkins P5 Wireless Headphones, $400 MSRP, are currently on sale for $300. But check the used section for this item and there is a "Used - Good" Amazon Warehouse Deal for $213.39. The used headphones have small cosmetic imperfections, but at a 44 percent discount, they're a bargain.
This marketplace does have its risks. The items aren't in perfect condition, and most electronics do not come with warranties. But Amazon honors a generous return policy, and, depending on the item, you can sometimes procure a warranty or protection plan from Square Trade.
Amazon Warehouse lets you use Amazon Prime for free deliveries. You can also visit Amazon Outlet, a similar market for clearance and overstock items. Click here to learn more about Amazon Warehouse and Outlet deals and gotchas.
2. Find Amazon coupons
The word "coupon" conjures up images of your grandmother cutting little slips of paper out of newspapers at the kitchen table and organizing them when she's done. Amazon coupons are much simpler than that. Just visit Amazon's coupon site, collect the ones you want and redeem them with a click. Your savings will be applied automatically to your final bill.
You can also use the coupons' free subscription service to keep the discounts flowing. Amazon helps you keep track of coupons for products you regularly buy. This is particularly convenient for household items like diapers, toothpaste and tortilla chips.
Just like old-fashioned coupons, Amazon offers a wide range of savings, and Prime members receive especially appetizing offers. Click here to get instant savings by using Amazon's coupons.
Get mail-in and online rebates
Perhaps you remember when we'd send a slip of glossy paper bundled with receipts to some random address and wait for weeks to get a rebate. Those days are long gone.
Amazon makes this process much faster and more predictable. And with so many holiday promotions running, now is a great time to check for rebates.
When you request a rebate, you just enter your order number and your email address and the system will track the rebate for you. If you're concerned about whether the rebate will work, you can track the status instantaneously. It really makes it super simple to get a rebate. Click here to learn more about mail-in and online rebates available at Amazon.com.
Check for price drops
Many customers don't realize that many Amazon prices fluctuate, based on supply and demand. Unlike a brick-and-mortar store, there's no banner over the front door to announce a major sale, so unless you're paying close attention, a sudden drop in prices can be difficult to spot.
That's where CamelCamelCamel, which tracks the ever-changing prices on Amazon, comes in. With a free account, you can set up notifications on favorite items. The moment a coveted pair of shoes or a toy dips in value, you'll know about it. Click here to learn more about the benefits of CamelCamelCamel.
Price-matching TVs
This game is a little trickier. First, you have to be in the market for a new television. Second, you have to do your research. But because Amazon has a low-price guarantee, you may be able to nab an incredible deal on your next TV.
Here's how it works: You buy a television from Amazon, and you jot down the price. For the next 30 days, you visit the websites of qualifying Amazon competitors, like K-Mart or Sam's Club, and find the same make and model of your new TV.
If you find a lower price, Amazon will refund the difference. Click here to learn more about saving money using Amazon's price-matching guarantee.
Looking for more ways to save this holiday season? Wondering what other ways you can reap Amazon rewards? Be sure to listen to or download my podcasts, or click here to find it on your local radio station. You can listen to the Kim Komando Show on your phone, tablet or computer. From buying advice to digital life issues, click here for my free podcasts.
Copyright 2016, WestStar Multimedia Entertainment. All rights reserved.
Learn about all the latest technology on the Kim Komando Show, the nation's largest weekend radio talk show. Kim takes calls and dispenses advice on today's digital lifestyle, from smartphones and tablets to online privacy and data hacks. For her daily tips, free newsletters and more, visit her website at Komando.com