4 kissworthy digital valentines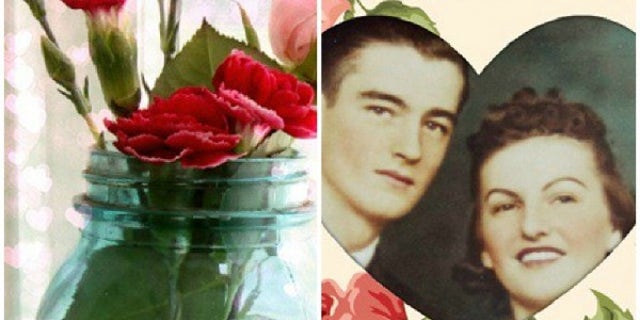 Looking for easy ways to turn a photo or a video into a kissworthy valentine? Forget the scissors, doilies and glue — instead, turn to these sites and apps for digital decorations.
PicMonkey, a free photo-editing website, has posted a slew of Valentine-themed effects, including heart cutouts, bokeh hearts (a spin on the familiar blurred light effect loved by photographers) and "ombred" tints that add a wash of color that starts out light and ends in a deeper shade of pink. PicMonkey also includes tips on spot tinting and using two-color overlays.
Jollyfy, a free video make-and-share app for iPhone and iPad, has added a suite of Valentine's Day themes that can be applied to your videos. Pining to be on a Jumbotron's kiss cam? Jollyfy has a frame for that, along with a theme that puts your video into a billboard on Times Square. Jollyfy videos can be up to 2 minutes long and shared to Facebook friends or by email.
Red Stamp, a free app for iPhone and Android, is a contemporary card maker — both digital and paper. Many of their designs accommodate a photo (pulled from your phone or taken in the app), which can then be sized to your liking. For $2, Red Stamp will print and mail cards for you. But for digital lovers, Red Stamp offers instant delivery via Twitter, Facebook, Instagram, instant message and email.
PicCollage is a free app to turn to when one photo isn't enough. The company has added Valentine's Day-themed borders and stickers to its regular selection. It also offers some nifty photo-editing features, such as allowing users to use a finger to cut out a selected area. In addition to sharing your Valentine's Day greetings to Facebook, Twitter and Instagram, PicCollage also has one-tap sharing to Tumblr. And there's always email for sending to your favorite Valentine.
For more on digital valentines and privacy, read "How to Safely Send a Digital Valentine."