4 apps to help you move across town (or across the world)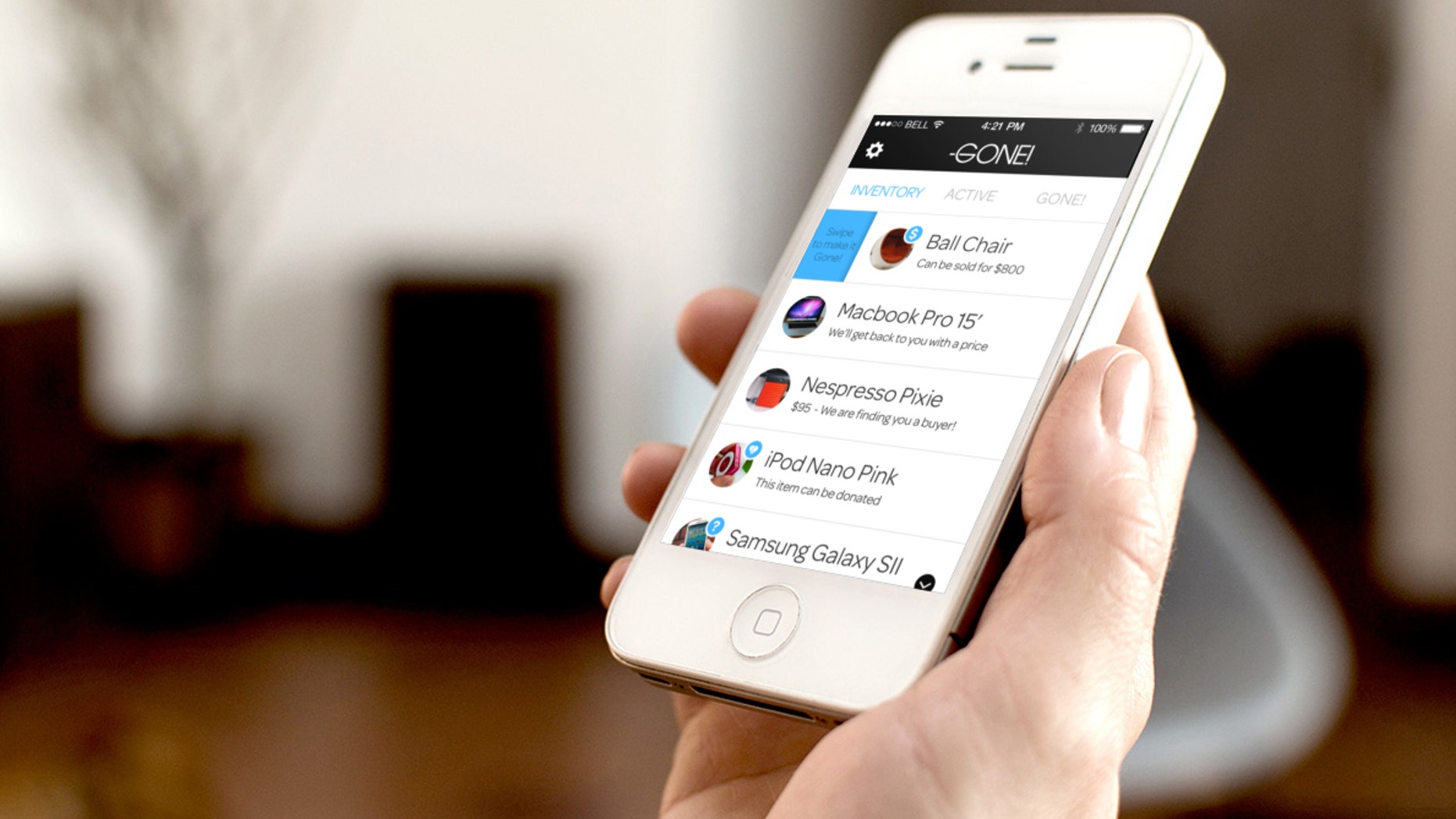 Moving across town (or anywhere in the world) is not a joyful experience. It's stressful, involves physical labor, and can be incredibly time-consuming. These apps and services can help ease the burden. They are designed to add some fun and even excitement to the move. When you are all situated in the new home, you'll be glad you had more than a few friends and family helping.
I'm a big fan of this app, which makes moving more bearable. You snap a picture of items you want to sell. The company sends you a box and sells your stuff for you and then you get a check in the mail. It's mostly for gadgets and electronics, but you can also sell sporting goods and small kitchen appliances. Rates are good — a used thermostat sells for about $20. In Austin and San Francisco, Gone! sends out helpers to take away your boxes for free.
This service runs on mobile devices in your browser, so it's not technically an app but you can still access it from your phone or tablet. It helps you find movers in your area and compare local moving companies. You can see rates, which equipment they use for moving, and even check the company history and customer reviews. You just type in the dates for your move and see who can help and when. Rates typically run a few hundred for a local move or more, but the service lets you see exactly how much everything will cost before agreeing to the terms.
Moving is a frustrating experience if you can't find the help you need (even if you have everything packed up). This new startup offers the Tote app only in Atlanta for now, but I'm expecting it to expand soon since it uses the Uber personal taxi model. You type in your address and request a helper who comes with a truck, then you load up together. The services costs $1 per minute plus $1 per mile, so a five mile trip for 20 minutes of loading would cost $25.
The idea with this app is to make the move easier by reducing clutter in your home. It's designed to store gear for you on a monthly basis at a remote site, and all you do is choose the items. You pay by the item, so a golf bag, a surfboard, and a lamp would cost $21 to store per month. When you sign up, the company sends out helpers who work for free for an hour to pack. For now, it only works in LA and Orange County but they're expanding soon to San Francisco.