3D Printer Spits Out Fully Functioning Hybrid Car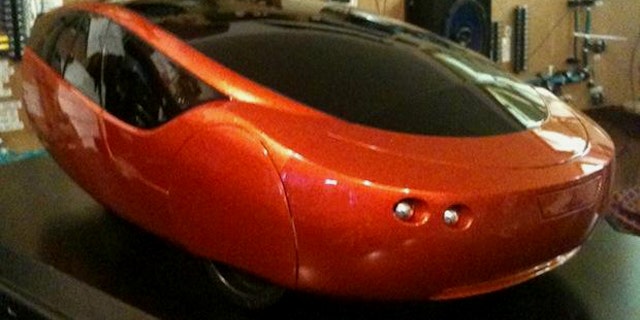 It didn't jam the printer but there's no guarantee it won't get stuck in traffic.
Two companies in the U.S. have partnered to design and create Urbee -- the world's first car built entirely by a 3D printer.
Urbee was made using an "additive manufacturing" processes, which prints layer upon layer of material to create a product. Many manufacturers print their parts, including airplane giant Boeing, but this is the first time an entire machine prototype has been created using the 3D printing process.
Every exterior component of Urbee, including the windscreen, was made using Dimension 3D printers and Fortus 3D Production Systems by Stratasys, who teamed up with Kor Ecologic to create the energy efficient car.
Jim Kor, president and chief technology officer for Kor Ecologic, said the process eliminated tooling, machining and handwork.
"If you can get to a pilot run without any tooling, you have advantages," he said.
The gas/electric hybrid car is extremely fuel efficient, getting approximately 200 miles to the gallon on the highway. A standard 4WD uses about 10 times the amount of fuel to go the same distance.
The futuristic looking vehicle can be charged from a regular household power outlet -- just plug it in overnight -- or can draw power from renewable sources such as sunlight or wind.
This combined with the environmentally friendly production process is part of the manufacturers' goal of Urbee being "as green as possible."
There are no current plans to go into mass production -- but Urbee will be on display in Las Vegas at SEMA 2010 later this month.