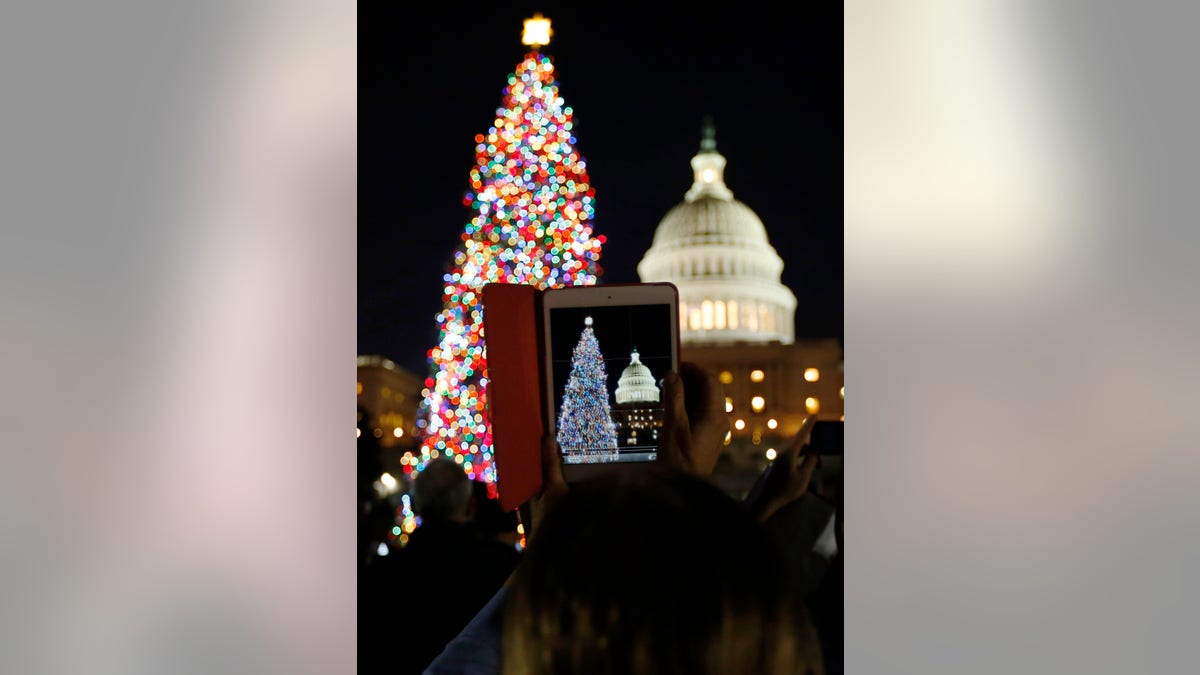 According to the National Retail Federation, 32 percent of us want consumer electronics this year, and 40 percent yearn for digital entertainment like DVDs and video games. If you're looking for a high-end stocking stuffer, gadgets may be the way to go.
But be careful. People usually have very specific preferences that you can't guess, no matter how well you know them. Just because a new technology is sleek and popular doesn't mean everyone wants it. To help you avoid an un-merry moment, here are three gifts Santa should avoid this holiday season.
Cheap tablets
At first, a tablet looks like the perfect gift. It's small and fits into an ambiguous box, so recipients will have a hard time guessing what's inside. The product's marketers tout cameras, Bluetooth, Wi-Fi, processors and storage that surely won't disappoint.
Tablets also come dirt-cheap. It's not unusual to find a tablet under $50 that appears to be exactly what your recipient needs and wants.
But people tend to be particular about their tablets. Windows users typically want a pricy Surface. Apple fans are willing to pay for an iPad. Anyone who owns a high-end Android phone will frown upon anything that isn't a high-end Android tablet. Amazon's Kindle Fire is a great option for Prime Members. Bookworms gravitate toward the Barnes & Noble Nook, which just launched a $50 model that is $30 cheaper than the Kindle.
Most of these cheap tablets have a major flaw. Many use a version of the Android operating system that can't be upgraded. As Google releases newer and better Android features, that cheap tablet is stuck in the past. This is particularly true of tablets running Lollipop or earlier.
If you'd like to know how tablets stack up against each other, check out my handy comparison feature charts.
Cheap TVs
Visit any big box store and you'll find a cornucopia of televisions: flat screens, wide screens, LEDs, LCDs, UHD, curved, 3D, smart TVs and everything in between. At first glance, the deals will blow your mind. Only $249.99 for a 4K television? Sign me up!
If you're giving a television as a gift, there are many things to consider. For starters, you want to get the right size, which means you need to know how far the recipient will sit from the set. Once you know that, divide the distance (in inches) by 1.6 to get the perfect screen size in inches. For example, someone who sits 10 feet (120 inches) from the TV would enjoy a screen about 75 inches long on the diagonal.
Unfortunately, many holiday TV deals are on smaller sets, and they have other issues, too. Low-end televisions usually come with only one or two HDMI ports, which are becoming increasingly important for add-on technology. You want three HDMI ports.
Cheaper TVs also have a low refresh rate of 60 hertz, or 60 refreshes a second. Basically, with 120Hz, the TV creates new frames to go between the usual 60 frames. Those in-between frames help reduce blur when there's movement on the screen. Some people don't like it for TV and movies because it tends to give things a "soap opera" look. Sports fans need sets that have a 240Hz refresh.
Your uncle may appreciate the sentiment, but a cheap TV will make your gift a real boob tube. Click here for my television buying guide that makes it easy to make the right choice.
Bargain laptops
If your young student is looking for a starter computer to type reports and play educational games, pretty much any laptop will do. But if she's planning to edit digital video or import hundreds of gigs of footage, she'll want a laptop with powerful RAM, tons of storage, a fast processor and a high-end display. The sad truth is that most decent Windows-based laptops start at $600.
You'll find functional laptops for a song during the holidays, but you can't expect much longevity and features. The lower-priced models under $300 are a decent choice for a young student. These laptops usually have smaller screens (11 inches or lower), only one USB port and minimum RAM, hard drive space and processing power. Stay away from any laptop that runs Windows 8.1. Windows 10 is the latest version.
Then there's Google's Chromebook, which runs an upgraded version of Google's Chrome browser, uses apps and web services in place of programs and stores their information online.
Chromebooks have two huge selling points. One, they're quite inexpensive; most cost less than $200. Two, if you groan each time your PC or Mac takes forever to open up, Google Chromebooks start super fast.
On the other hand, Chromebooks don't run standard computer programs. And — heads up! — Chromebooks don't work well without a fast internet connection, because they're designed to be synced with the cloud.
Your best bet is to buy a good laptop in August, when students are returning to school.
If you are in the market for a new PC or Mac desktop or laptop, click here to read my buying guide, which includes features and specifications.
So what should you invest in this holiday season? Be sure to listen to or download my podcasts, or click here to find it on your local radio station. You can listen to the Kim Komando Show on your phone, tablet or computer. From buying advice to digital life issues, click here for my free podcasts.
Copyright 2016, WestStar Multimedia Entertainment. All rights reserved.
Learn about all the latest technology on the Kim Komando Show, the nation's largest weekend radio talk show. Kim takes calls and dispenses advice on today's digital lifestyle, from smartphones and tablets to online privacy and data hacks. For her daily tips, free newsletters and more, visit her website at Komando.com