3 online businesses you can start right now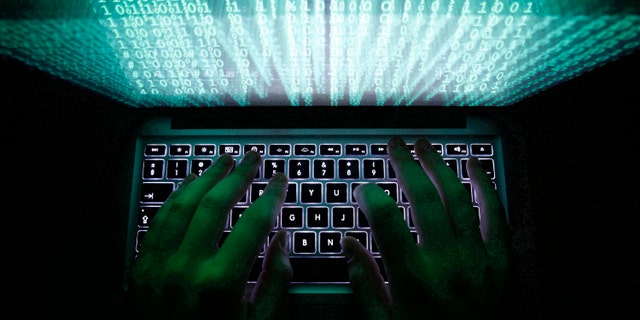 The holiday season is an exciting time. It's a time for travel, family, positive thoughts, great food, love and joy. The downside is the cost of those things, which adds up fast. There is a way to make money, though, to pay for your holiday expenses.
You just need to become your own boss, which these days is a whole lot easier to do than you may be thinking. Do you make crafts or artwork? Are you good at planning parties, or do you have a passion for shopping? If so, you can turn your talent into cash.
Tap into your entrepreneurial spirit by starting your own online holiday business. It can be fun, and your friends and family will appreciate your services. They may be the first customers buying your products or using your services.
Now, if you're already in business, offering holiday specials, discounts and introducing new products and services is a no-brainer. But if you are not already in business for yourself, there is no better time to start. I mean, why shouldn't you capitalize on all that extra spending this time of year?
Online businesses and websites can be surprisingly inexpensive to start and can quickly generate some serious revenue. What's more, there are so many options, nearly everyone can find some online business to earn quick holiday cash.
1. SELL HANDMADE CRAFTS
If you're selling handmade crafts online, you're first stop is probably Etsy, which launched in 2005, and is now generating $2 billion every year, according to the New York Times. It's a popular place to get started, but there's another option this year.
Amazon may be a retailing giant, but it also has a knack for catering to smaller segments of its audience. Earlier this year, Amazon launched Handmade At Amazon with 80,000 items made by about 5,000 craftspeople.
Handmade At Amazon works a lot like Etsy, although Amazon is a much larger platform with 250 million customers. However, to sell your items on Handmade At Amazon, Amazon has to invite you. To let Amazon know you're interested, apply here.
To be considered to sell products on Handmade, Amazon requires that you yourself have made the product, or you have a company with 20 or fewer employees. Amazon will also accept handmade products from a collective of craftspeople, if it has fewer than 100 people. Once accepted, there's no charge to list your products on Handmade At Amazon. However, Amazon will take 12% of the sales.
Right now, Handmade At Amazon is looking for products such as jewelry, party supplies, products for the home, and stationery. The products are grouped with other handmade products in Amazon.
Amazon is asking craftspeople selling their products on Handmade to deliver products to customers within 30 days. Handmade products are eligible to be part of Amazon Prime, which offers paid members perks such as free two-day delivery. If you sign up for Fulfillment by Amazon, you sell your products but Amazon handles shipping.
2. PLAN SOMEONE ELSE'S PARTY
There's a lot of preparation that goes into throwing a good party. If it's a pretty big to-do, you have to hire a caterer, waiters and a chef. Even if it's at a friend's house, you may need to hire a valet to park guests' cars, order tables and chairs, and send out invitations.
If you've got a flair for planning parties, you can get a lot of these tasks completed online. Just about every chef and wait staff can be hired on sites like TaskRabbit. You can order flowers, food and drinks, chairs and tables, and even hire a DJ online. In fact, you may find yourself meeting your clients only one time, the day of the party, to make sure everything is coming together.
There are plenty of ways to get the word out that you're now a party planner. For starters, post photos from your own parties on social media sites like Facebook, Instagram and others.
However, if you really want to get orders coming in fast, post your resume and photographs on job sites. There, you'll find people planning parties who are looking for party planners like you.
If you want to make some extra money but you're not sure how to get started, check these three job sites. They specialize in matching you with people looking to hire someone with your talent.
3. DO SOMEONE ELSE'S SHOPPING
If you're one of those people who loves to shop, here's an idea that could be right for you. A personal shopping business, whether you'll shop at stores or online, is perfect to serve people who are too busy to shop for themselves, or don't want to.
Personal shoppers take the lightly regarded job of go-fer and turn it into a serious vocation. Many personal shoppers charge a percentage of how much they spend, or simply charge by the hour. (Here are a few tips to help you save money and time right away.)
If you have great taste or retail experience, you may be able to help someone who's looking to buy something for someone they care about. You can interview clients or visit with them to get an idea of their taste.
To get started, you'll want to have an active social media life and your own website. But to do well as a personal shopper, or any other online business, you'll want to have business cards. Wherever you go, talk to people about your business and then hand them a card, so these future customers know how to contact you.
Who knows? You may just find that your seasonal business turns into a full-fledged career.
On the Kim Komando Show, the nation's largest weekend radio talk show, Kim takes calls and dispenses advice on today's digital lifestyle, from smartphones and tablets to online privacy and data hacks. For her daily tips, free newsletters and more, visit her website at Komando.com. Kim also posts breaking tech news 24/7 at News.Komando.com.