3-D printed gun ban extended by judge pending state challenge
A judge in Seattle extended a ban on publishing instructions for 3-D printed guns during state litigation over the controversial practice, handing a procedural victory to gun-control advocates.
The ruling, handed down in the U.S. District Court for the Western District of Washington, marks the latest chapter in the ongoing battle over 3D-printed weapons.
Defense Distributed, a non-profit defense firm, had planned to offer the blueprints for download starting Aug. 1 following a multiyear legal battle with the federal government.
However, in late July U.S. District Court Judge Robert Lasnik stopped the release of the blueprints. President Donald Trump has also voiced his concern over the weapons.
Advocates for gun control have argued that 3D-printed guns could also pose security challenges as they pass through airport X-ray machines.
Speaking to Fox News in July Defense Distributed director Cody Wilson described current 3D-printed guns as "mostly curiosities," and said that the "big" and "bulky" characteristics of the weapons would help identify them. "I doubt seriously that it's a real problem," he added. "If it is a problem, then the [security] norms will have to change."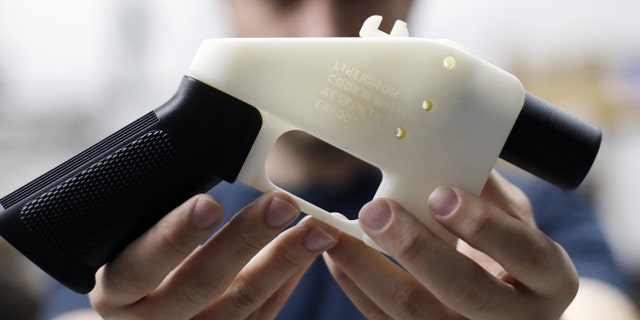 Nineteen states and the District of Columbia sued the federal government, alleging it reached a "covert" settlement with the company, Defense Distributed, without notifying Congress or the Department of Defense about changes it made to an export act that prohibited 3D gun plans from being posted online.
Previously, Lasnik said that his court is not the proper venue to decide this issue.
"You know, it's a little bit frustrating to be sitting in this chair as a United States District Court judge and seeing this is an issue that should be solved by the political branches of government," Lasnik said, reports the Seattle Times. "And I really hope and wish that the executive branch and Congress would face up to this and say, it's a tough issue, but that's why you got into public service to begin with."
The states suing are Washington, Connecticut, Maryland, New Jersey, New York, Oregon, California, Colorado, Delaware, Hawaii, Illinois, Iowa, Minnesota, North Carolina, Rhode Island, Vermont, Virginia, Massachusetts, Pennsylvania and the District of Columbia.
The Associated Press contributed to this story.