3 best Black Friday steals for tactical holiday gift giving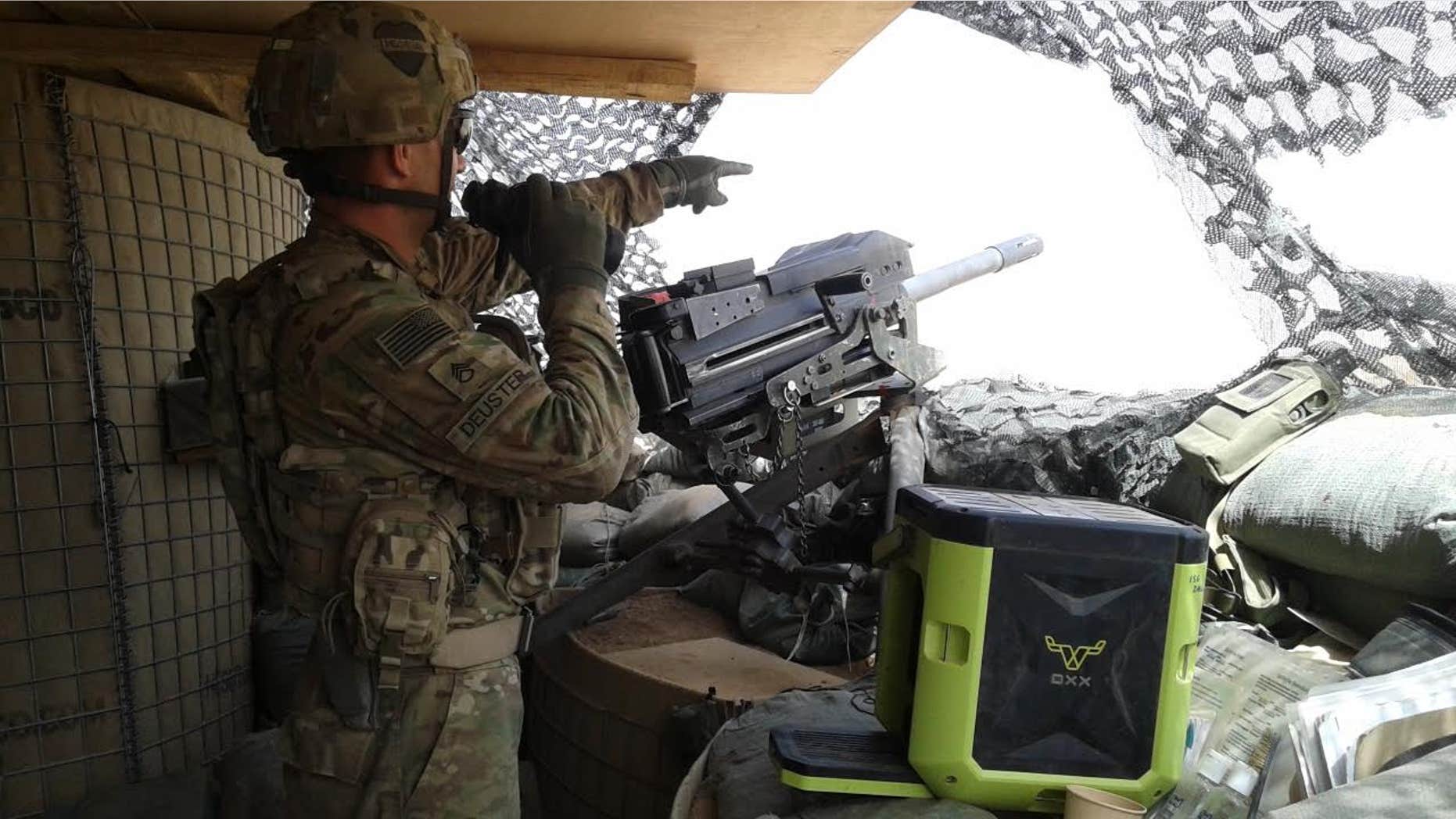 The holiday season has started and now is the time to do some holiday shopping for the tactical folks in your life.
Here are three new products - made to meet military requirements - that are investment pieces that will last a lifetime.  Even better – if you strike fast, you can save money and nab them at discounts from 20 – 40 percent.
Who wouldn't want an indestructible coffee maker?
OXX COFFEEBOXX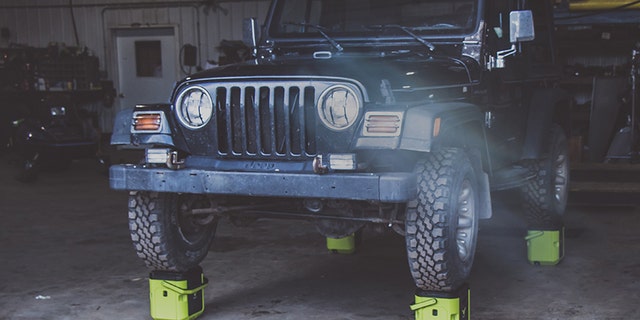 Machines that make ultra-high quality coffee are always ultra-popular gifts … but a machine that makes sense for those who drink their coffee under the sky, whether at work or on an adventure, has been long overdue.
Finally, here's an awesome solution bound to put you on MVP gift-giver status. Designed to be crush proof, impact resistant – as well be as impervious to dust and water, the COFFEEBOXX made by OXX is an unstoppable caffeinator. How unstoppable?
You can even park a jeep on this coffee maker, according to the manufacturer, and you still can't stop it from delivering a piping hot cup of perfectly brewed joe.
EXCLUSIVE: INSIDE AN EPIC PARACHUTE JUMPING EXPEDITION IN THE HIMALAYAS
The COFFEEBOXX works with all single-serve coffee pods and can make up to 10 cups - so your gift will be a crowd pleaser to your gift recipient's friends too. Each person can brew exactly what they are into and enjoy the luxury of a custom cup in the most extreme of environments.
Just 75 seconds to the perfect cup of coffee. And it eliminates the need for all the cumbersome kit and coffee caboodle. No more awkward, easily spilled coffee bags, no scoops, no shortage of filters … just the COFFEEBOXX and the pods.
Available for $229 at Oxx.com - enter code BlackFriday20 for 20 percent off.
SUUNTO TRAVERSE ALPHA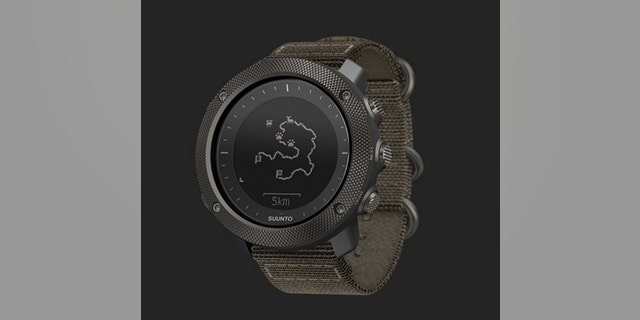 For tackling and mastering any environment, the just-revealed Suunto Traverse Alpha is more than fully loaded with amazing features.
This gift looks like a sleek watch, but it acts like a powerful guide and equips the wearer with lots of advantages for adventures all over the world. Telling time and looking good are far too easy and just the beginning for this watch. It is a next-level watch for the outdoors, fishing, hunting, climbing, hiking and more.
And this gift will also guide your loved one home. Even when challenged with conditions like blinding fog, the watch will steer the way home, or to safety, using its breadcrumb system, which helps you retrace your steps.
DARPA DEVELOPS DIGITAL COPILOT FOR MILITARY AIRCRAFT
The watch also includes capabilities like a digital compass, GPS/GLONASS and topographic maps to help navigate.
For fishing, this watch is so smart it can even advise on the best fishing times based on moon readings. And for hunting, it can provide automatic shot detection that keeps track of both location and number of shots.
When scouting, the watch can mark trails and important sites. During mountain ascent, it has a built-in barometric pressure sensor so a mere glance at the watch will provide a precise altitude.
A NEW COMBAT VEHICLE THAT SWIMS FOR THE MARINE CORPS
With customizable red backlight and vibration alerts, this gift is compatible with night vision work and staying undetected.
Extremely rugged, this watch has been through a series of aggressive testing and meets high military requirements for shock and vibration, as well as environmental conditions like sand, dust, humidity, rain and freezing temperatures.
Sunnto Traverse Alpha comes in Stealth and Foliage, has scratch-resistant sapphire crystal glass, a knurled stainless steel bezel and water repellent nylon textile strap. It retails for $569. With the 25 percent off Black Friday sale, you can nab this watch that will last a lifetime for $426.75.
A TIMELESS MILITARY PARKA TO DEFEAT THE COLD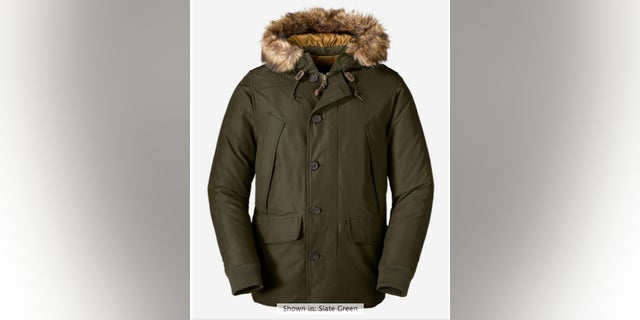 During World War II, the US Army Air Forces approached Eddie Bauer to create a solution for their fliers who often needed to survive and perform in extreme cold. To crack the challenge, the B-9 Parka Jacket was born.
The B-9 Parka became part of the "Cold Weather Buoyancy Flight Suit" for the USAAF— their first to be insulated with down.
Newly revealed this autumn, the company reintroduced this classic as part of its Eddie Bauer Originals Collection. Modern enhancements include the StormRepel DWR finish that sheds moisture. The company arguably has the very best down on the market and this jacket features their 650 fill Premium Down insulation.
As a special piece of WW II history, it is an amazing gift for aviation fans, but it is also a fantastic gift for modern day explorers and adventurers who deserve the very best craftsmanship to keep them warm. Even in -30 degrees, this parka will keep the recipient cozy.
The B-9 Parka is available in slate green for $299 and on Black Friday Eddie Bauer is offering a whopping 40 percent off.