20% of us are online 'almost constantly'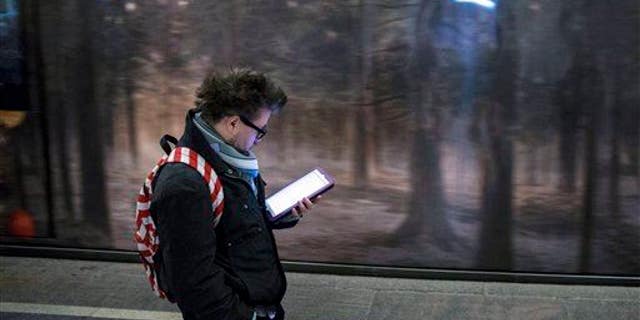 Do you rarely disconnect from the web? You're not alone. A Pew survey of 2,001 American adults shows 21% who use the Internet do so "almost constantly," reports NBC News.
The figure is much higher among younger generations—36% of people 18 to 29 and 28% of those 30 to 49—but offset by low figures among those 50 and up.
Just 6% of respondents over 65 said they rarely disconnect from the web, according to the survey conducted in June and July. Almost three-quarters of all respondents said they go online daily, including 42% who do so "several times a day." Just one in 10 said they go online only about once a day, 13% said they surf several times a week or less, and 13% said they avoid the Internet completely, per Smithsonian and Tech Times.
Usage was about the same among men and women. Pew didn't define what using the web "almost constantly" meant, but the Verge notes going online could include streaming music or getting email push alerts, so a person probably isn't staring at a screen 24 hours a day.
However, an earlier report focusing on mobile connections found 14% of respondents used their smartphone's browser "continuously." Again, the phrase could be defined differently among respondents.
A Pew survey from April found 24% of teens were almost always on the Internet, and money is perhaps a factor, reports Smithsonian. Just 16% of people who earn $30,000 or less said they were almost always online compared to 28% of people who earn $75,000 or more.
People who live in cities, use mobile devices, and have college degrees were also more likely to go online frequently. (Here are six signs you're replacing your brain with your phone.)
This article originally appeared on Newser: 20% of Us Are Online 'Almost Constantly'
More From Newser