14 ultimate tactical Valentine's Day gifts for men
Whether you are gift hunting for a husband, boyfriend or someone you recently started dating, finding the right gift for Valentine's Day can be very tough.
For guys who love doing things outdoors, we've curated 14 amazing gifts that guys will love – and actually use.
From an epic camouflaged backpack- cooler hybrid through to sunglasses that make any man look like a gladiator, here is a mix of great options for a range of budgets.
QALO - RINGS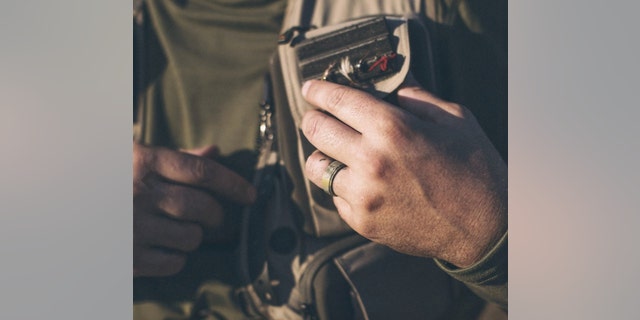 QALO (Quality, Athletics, Love and Outdoors) makes silicone rings ideal for any active lifestyle. If your man has a lifestyle that involves hunting, being out on the range, fitness and anything outdoors, these are the coolest rings available period.
Perfect solution for a guy whose style incorporates rocking some man jewelry, because unlike metal rings they will always seamlessly integrate into all his daily adventures from running, lifting and climbing through to hunting, shooting, scuba diving and more. You can customize them for an utterly unique gift for him too.
Not into accessorizing? Then he will absolutely love this as his "doing stuff" wedding ring. For example, great option for when he travels or goes camping with his buddies while the one you gave him on your wedding day stays safe at home.
GLOCK MAKES MILITARY-GRADE PISTOL AVAILABLE TO CIVILIANS
And great news for U.S military and first responders, QALO hooks you up with a discount.
The Silicone Ring Gift set is on sale at a Cupid steal right now reduced to $59.96 from $74.99.
ORCA REALTREE MAX 5 CAMO PODSTER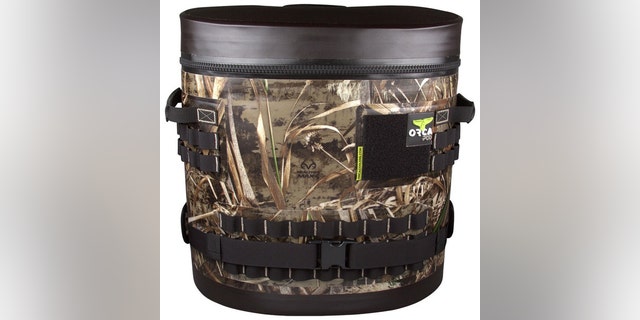 If you are gunning for MVP girlfriend or wife this Valentine's Day, then ORCA's new Realtree Podster is sure to deliver that 'wow' factor. Those well-deserved ice cold beers at the end of a memorable day out hunting will be a breeze to bring along with this gift.
ORCA is an exciting new company that has cool credentials – they are based in Nashville AND football legend Brett Favre is one of the partners.
SHOT 2018: 4 NEW GUNS FOR POWERFUL HOME DEFENSE
Rather than bashing out coolers the regular way, instead they've used advanced whitewater craft ultrasonic RF welding to deliver the maximum performance. The Podster is a hybrid of two essentials: backpack and ice cold beer for days. Water and leak proof, it can carry basic necessities for a day hike or a couple days hunting – not just the twelve beers.
For longer adventures, you could opt for the Realtree Max 5 Camo Pod, which carries 24 beers comfortably.
MSRP for the Realtree Max 5 Camo Podster is on Valentine's Day sale, reduced to $220.99 from $249.99. The Max 5 Camo Pod is 299.99.
GATORZ – MAGNUM Z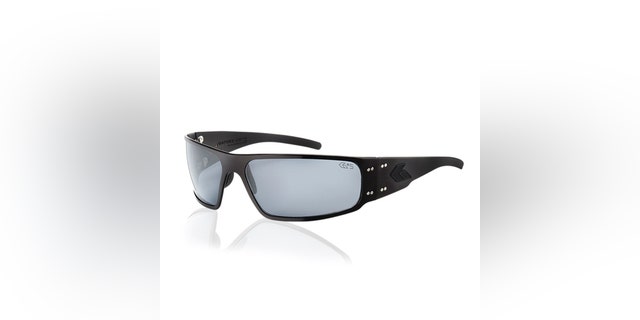 Sunglasses are always a classic choice. Why not get him ones that don't just look great, but are hugely popular with the elite warriors such as U.S Navy SEALs and law enforcement like SWAT teams.
These MAGNUM Z's from Gatorz will protect his eyes not just from the sun in style with 100 UV protection– but help protect him from things flying around at high velocities.
Designed with warriors in mind, the Magnum features a high impact resistant polycarbonate lens. The Magnum Z is the new enhanced ANSI Z87+ rated version of their Magnum style blackout. In simplest terms, Z87+ means it has passed rigorous testing against high-velocity impact- not just blunt.
COOL TECH CONVERTS DIRT BIKES FOR JASON BOURNE-LIKE SNOW SUPREMACY

These sunglasses have that "modern gladiator" look as seen in popular movies like "Lone Survivor" and "Zero Dark Thirty." SEALs do wear them in real life and the Gatroz Magnum is an extremely popular style.
While he may not need special operations features like matte surfaces, he will appreciate the ultra-high performance for anything he does outdoors from shooting at the range through to kayaking.
PODCAST: GET THE SECRETS TO A NAVY SEAL MISSION READY BODY IN A FEW SIMPLE STEPS – LEARN HOW FROM AN INSPIRING SEAL SQUADRON COMMANDER
5.11 TACTICAL RUSH DELIVERY LIMA MESSENGER BAG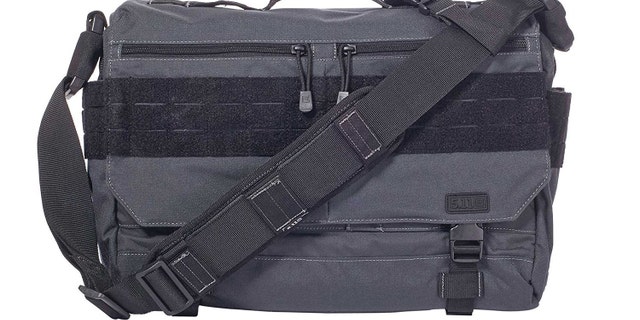 If your guy travels a lot, is a commuter or just needs an upgrade from his daily ordinary backpack or bag, then he will particularly appreciate this 5.11 Tactical Rush Delivery Lima Messenger Bag.
It looks great, but the key is that it also integrates all of 5.11's deep experience designing a wide spectrum of gear for tactical professionals. There are pockets especially designed for everything a guy on the go - from protecting his laptop to a quick-draw compartment for his gun, if needed.
SHOT SHOW 2018: 8 NEW TACTICAL GUNS REVEALED
The Double Tap is a great color for a tactical professional that blends into regular life and urban terrain, but the black, sandstone, and OD trail all look great too.
MSRP: $99.99
SITKA – VAPOR SHAKE DRY JACKET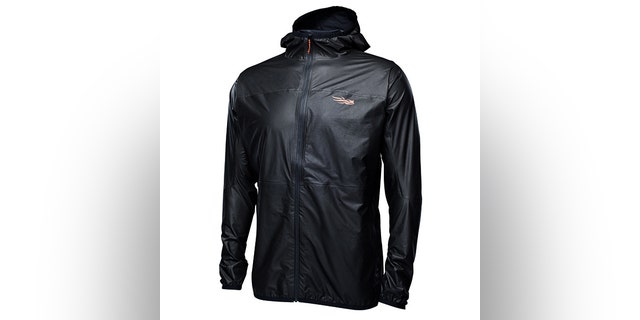 Step up his winter style game. With this gift, when you step out on the town he feels like he's wearing something relaxed that he would hunt in, but rocking a polished 'James Bond' date night look.
SHOT 2018: 5 OF THE BEST NEW CONCEALED CARRY WEAPONS
The extra bang for your buck on this one is he will look hot in it, but you also have the comfort of knowing that now on those long runs, mountain explorations or any of his man stuff outdoors with unpredictable weather … your Valentine's Day gift is keeping him comfy and dry.
MSRP: $299
PODCAST: LOOK LIKE MOVIE STARS, ACT LIKE CHIVALROUS, GENTLEMANLY GLADIATORS – GET UP CLOSE + PERSONAL WITH SOME OF THE NATION'S BRAVEST
KEB TOURING DOWN JACKET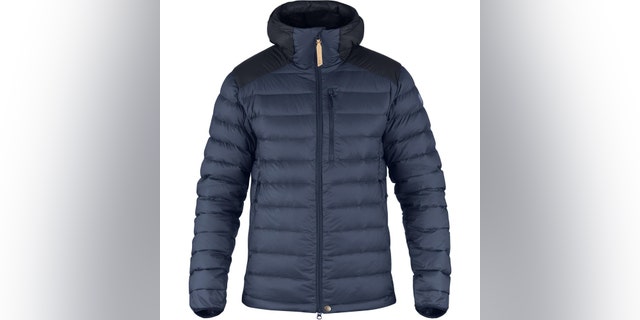 This jacket will make your man unstoppable in winter. Perfect for a man of action.
FjallRaven have outdone themselves with the Keb Touring Down Jacket. It won't weigh him down and slow him down to defeat the cold on his adventures. It provides impossibly lightweight warmth.
He'll be so cozy in this Keb Touring Down Jacket, you'll want to steal it from him to wear yourself.
SPECIAL OPERATIONS DOGS SET FOR NEW ADVANCED TACTICAL GEAR
It has a classic, timeless style, while incorporating subtle, clever practical features that can be useful for just about anything he could think of doing outside in the cold. From double layers of fabric on the shoulders to an adjustable hood that fits a helmet through. A repair kit is also incorporated.
For an unstoppable man, an unstoppable jacket that can keep up his winter fun is an essential. The Keb is that jacket.
MSRP: $450
WATCH –SUREFIRE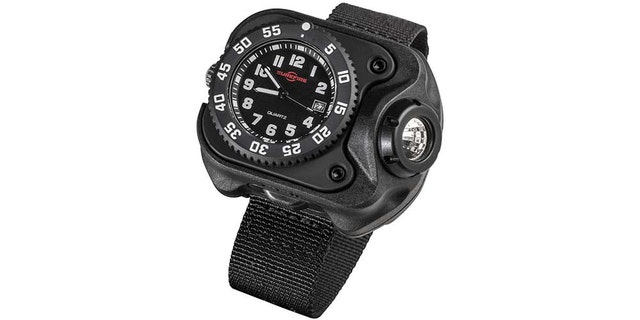 Many men love watches. And it can be disheartening to hear the price tags of the best prestige watches like Rolex or Patek Philippe that can be the same as the cost of a car. You don't have to max out your credit cards to give him a special, jaw-dropping timeless watch with world class craftsmanship that is best in its class.
Get him a tactical twist on the classic watch gift. Surefire's 2211 Signature is an ideal solution. This is a watch worthy of his favorite action movie star in his favorite Hollywood movie.
Because this watch was designed for men who do that sort of mind-blowing manly stuff for their jobs – in real life.
HOW DEADLY DRONE SWARMS WILL HELP US TROOPS ON THE FRONTLINE
He may not have his own Q like James Bond, but he's got you. This year give him a watch that is built to provide a tactical advantage on a range of extreme missions - so it looks good, but does a lot more than provide time.
There's a virtually indestructible light integrated and it is designed to provide light in different ways for different tactical scenarios. He'll have a blast showing his buddies that when it is strapped to the support arm, the light perfectly aligns with a handgun. At the higher level, the powerful beam can blind an aggressor while it shines and at a lower level it can assist a medic to find a bullet's point of entry on a wounded warrior.
For daily life, your Valentine will find endless ways to use it whether it is working on his truck engine or searching for that can of beer that rolled away while out hunting and camping with his buddies.
MSRP: $199
BOURBON - MERICA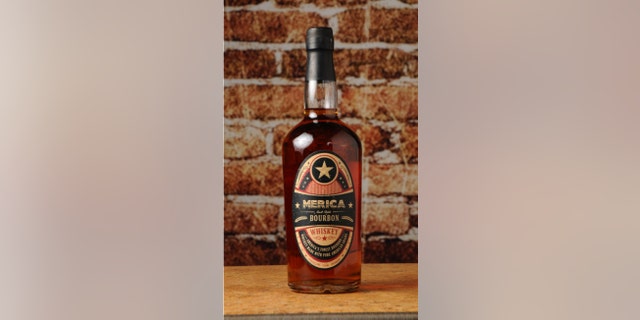 Get him the gift of a nice bottle of bourbon. Unique, high quality, bourbons are hot right now.
What's better than a bottle of whisky with great flavor that also has special meaning behind it? Merica was created, and is run, by brave military veterans who have given their fellow Americans a singular, outstanding bourbon that tastes the way freedom deserves.
AMAZING NEW MILITARY HELICOPTERS TO LOOK OUT FOR IN 2018
Treat him and his buddies to a meaningful, amazing glass of bourbon with a bottle of Merica.
Available for $39.99
BOTTLE BREACHER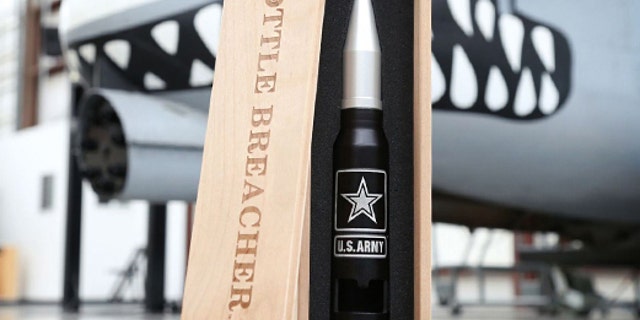 You can never have too many cool things for beers with your buddies.
This Bottle Breacher bottle opener will look cool on show at home and fun when it does guest appearances at neighbors' BBQs. It will be super handy for cracking bottles.
After all, why get him something ordinary when you can get him a practical, stylish gift made from once fired decommissioned .50 caliber ammunition that is high polished with military grade powder coating?
THE MOST EXCITING MILITARY VEHICLES OF 2017
What makes them even more special is that the company was founded by the remarkable former Navy SEAL Eli Crane and they are all handmade by military veterans.
There's a wide range of sizes and great styles from the Camo Bottle Breacher through to breachers that show how proud you are of his military or law enforcement service.
And there's even a special Valentine's Day edition you can have engraved that comes in a cool box on sale for $24.
COMBAT FLIP FLOPS - AK-47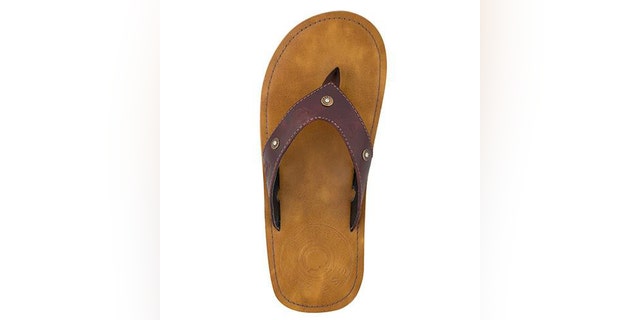 They might not be fit for combat, but these AK-47 flip flops are the best flip flops for men. Ever.
Sure, they are great for the beach. As Combat Flip Flops says "this flip flop lets everyone at the beach know who the boss is without you having to open your mouth and say 'I'm the boss'."
But these are best in class for their craftsmanship, quality and style so he will wear them everywhere. Hardly surprising when you learn that the company involves highly accomplished U.S. Army Rangers.
10 BIGGEST WEAPONS STORIES OF 2017
In all seriousness, outside of combat, flip flops are popular footwear in the Special Operations community.
Between the name AK-47, the integration of style details professional warriors recognize and the fact cast bullet casings are keeping them on his feet– these flip flops will prompt huge buddy envy as soon as his squad spots them.
Range of styles and colors to choose from and they retail for about $49.99.
CAMO DUFFLE BAG – SWORD AND PLOUGH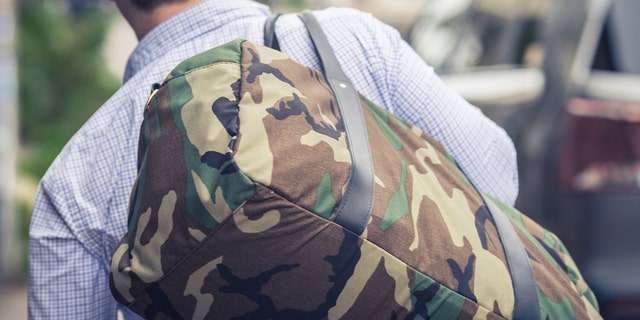 Inspired by the Sword & Plough CEO's experience serving and relying on the Army issued duffle, this bag delivers the high level of durability expected from a military issued carry all - and more.
3 OF THE CRAZIEST BULLETPROOF BODY ARMOR ADVANCES OF 2017
When he throws this bag over his shoulder it sends the message this is a man with style who is 'rugged stuff capable' – just like his rugged, stylish duffle.
This duffle will be an epic upgrade to the bag he uses for travel, long weekends and to hoist around his man stuff on a regular basis.
MSRP: $199
WALLET - FILSON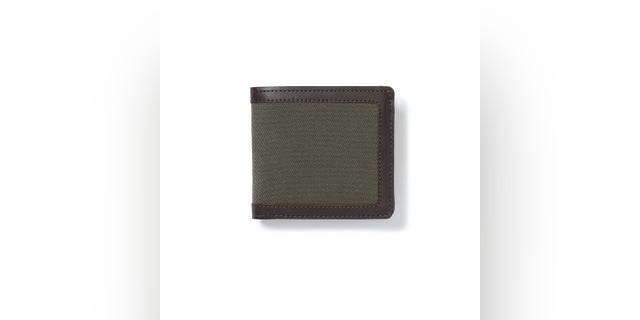 A new wallet will be a practical gift he'll get a lot of use out of on a daily basis.
But it doesn't have to be the boring wallet that looks like everyone else's and gets stuffed in pockets without a thought, day in and day out.
Get him a modern twist on a classic that represents his personal style. For a man who is an explorer at heart and loves the outdoors the wallet has to be from Filson. The Rugged Twill Packer Wallet in Otter is a great new option for this year.
6 TOP TACTICAL GIFTS FOR WOMEN
Here's why. In the late 1800s, the company's founder C.C. Filson began making high quality products for men tackling dangerous Yukon conditions during the Gold Rush.
The company has more than 100 years of experience outfitting brave Americans for their adventures. Your gift will be with him for a lifetime of adventures thanks to the outstanding quality and craftsmanship.
In addition to the stylish looks, some of the other standout features are the gorgeous Filson American waterproof leather and two hidden compartments.
MSRP: $125
PODCAST: MEET PRINCE HARRY'S HEROINE – SURVIVED A HELICOPTER CRASH IN COMBAT AND GONE ON TO GREATNESS
BROWNING HATS
Whether you have been married 50 years or just been on a few dates, a hat from Browning is always going to be a hit.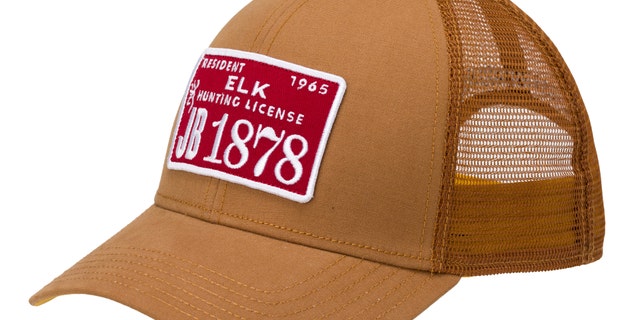 They have the best hat range anywhere. Period.
Whatever his style, his favorite colors, his favorite activities … you'll be spoilt for choice to truly personalize the gift for him with lots of options. He'll look great and the fit will be comfortable.
New standout for this year is the ultra-cool vintage "hunting license" line. You can choose his favorite decked out in an 1848 license to hunt for white tail to waterfowl.
MSRP: $21.99