Utah Mom's Disappearance 'Suspicious,' Police Say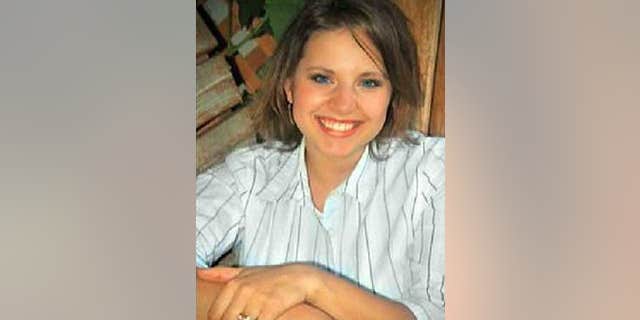 The disappearance of a missing Utah stockbroker and mother of two has turned "suspicious," police say.
West Valley City Police Capt. Tom McLachlan said Thursday there is no indication where 28-year-old Susan Powell might be, and "she has not contacted us or anyone else we know about."
Powell failed to show up at her job at Wells Fargo Financial on Monday. Her purse, cell phone and car all were left behind at her home in West Valley City, a suburb of Salt Lake City.
Her husband, Joshua Powell, also was missing from work Monday after a purported weekend camping trip, The Salt Lake Tribune reported.
He returned home Tuesday with their 1- and 4-year-old sons, according to the Tribune. Police have interviewed him and the 4-year-old boy, but did not release any details.
Friends and neighbors say he has shown little interest in finding his wife and seems oddly calm about her disappearance, ABC 4 News reported.
"They've had problems for a very long time and that's very obvious when you spend a short time with them, you can tell ... they're roommates," friend Tim Peterson told the station.
Peterson said Joshua Powell wouldn't talk about Susan when he asked where she was Wednesday night, according to ABC 4.
"I told him if my wife came up missing, I'd be going nuts, I'd be out looking for her. What do you think?" Peterson said. "He's like, the cops are handling all that."
Instead, Powell chatted about himself, according to his friend.
"He was talking about his kids, about his clothes, about his sleep. He was talking about his van that police took," Peterson told the station. "He was talking about his house — talking like, I wonder if my bird is dead."
McLachlan told the Tribune that detectives searched the family's home Wednesday and removed several items.
Powell says he last saw his wife Sunday about 12:30 a.m. while they were getting ready for bed, the missing woman's father Chuck Cox told Fox News.
Cox said Thursday he doesn't know of any marital problems the couple were having, but his daughter wouldn't have left her family of her own accord.
Cox said his daughter was looking forward to the holidays when he spoke to her last Thursday and "everything was fine."
When his son-in-law called him about her disappearance, Cox said he sounded upset.
"He informed me that she was missing and he didn't have any idea where she was," he told Fox Thursday. "His voice cracked, like he was choking back tears or something."
He said some of his son-in-law's story "didn't sound normal" to him — including his account of taking the boys camping while his wife stayed home in bed.
"I have no evidence that he was involved in anything," Cox said. "Police have looked in the house. Currently, they have no official persons of interest or suspects at this time. We don't know what happened."
Family friend Peterson said Powell told him he "loaded up his kids in the middle of the night to go on this little trip to make s'mores," despite snow and frigid temperatures, ABC 4 reported.
Susan Powell is 5 feet 4 inches, 130 pounds, with long, brown hair and blue eyes. Anyone with information is asked to call West Valley police in Utah.
The Associated Press contributed to this report.