U.S. Military to Lease Thousands of Electric Vehicles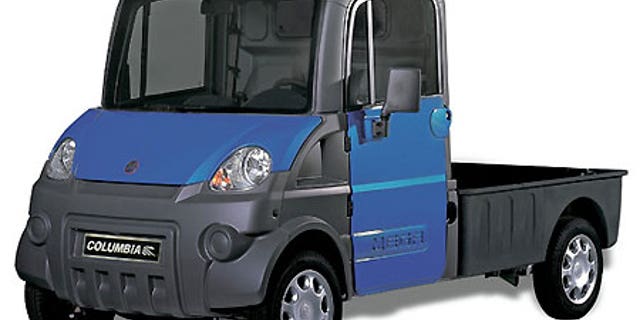 Army green may be going green.
An Army official tells Army Times that he and his Air Force and Navy counterparts plan to get thousands of low-speed electric vehicles for on-base transport in an effort to be environmentally friendly.
"The Air Force was looking at low-speed vehicles, which are actually still gasoline vehicles," Deputy Assistant Army Secretary for Energy and Partnerships Paul Bollinger told Army Times. "We've skipped that and we are going straight to electric. We are eliminating the fuel issue, period."
Bollinger said about 4,000 of the vehicles, similar to the small trucks often seen on college campuses, would be deployed over the next three years. Top speed would be 30 mph, the limit on Army bases.
Each would use about $400 of electricity per year, he said, as opposed to $2,400 for gasoline-powered equivalents, and all told the fleet would save about 11.5 million gallons of gasoline each year.
The first batch of vehicles would be leased, Bollinger explained, and then possibly bought later.
"We will not be paying any more for the NEV than for a standard gasoline-powered vehicle," he told Army Times.
• Click here for the full story in Army Times.
• Click here for FOXNews.com's Patents and Innovation Center.