Two Arizona Teens Ran Prostitution Ring, Police Say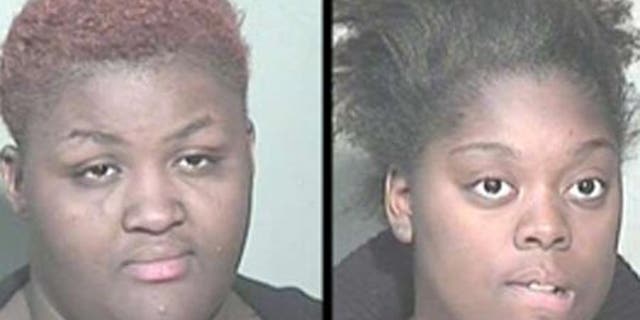 Two teenaged girls were arrested for allegedly pimping other students for prostitution, Phoenix police said.
Jazmine Finley and Tatiana Tye, both 16, allegedly used contacts from local schools and their friends to lure other young girls into prostitution, MyFOXPhoenix reported.
Investigators said the suspects recruited at least five girls, ages 14 to 17.
Finley and Tye, who were allegedly involved in prostitution themselves, were responsible for recruiting, teaching and receiving money from the other girls who worked for them, police said.
At one point, the two rented an apartment where they conducted the prostitution operation, according to investigators.
The Phoenix Police Vice Unit began investigating when patrol officers gave detectives information on child prostitutes working the west Phoenix area.
The teens were charged with multiple counts of child prostitution, pandering and receiving the earnings of a prostitute, MyFOXPhoenix reported.
Police said there may be additional arrests as they continue the investigation.
Click here to read more on this story from MyFOXPhoenix.com.
The Associated Press contributed to this report.