Supermodel Adriana Lima Elopes With NBA Star Marko Jaric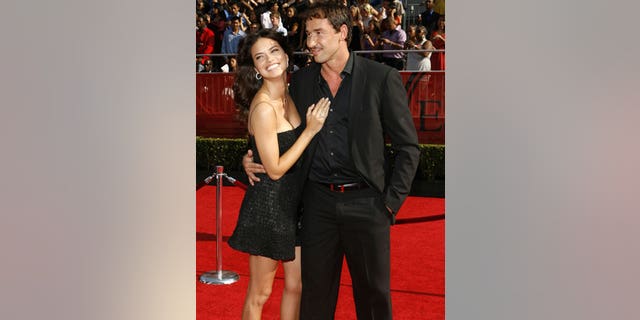 Most NBA stars could have any woman they want, but Marko Jaric had to go and take Adriana Lima from single men everywhere.
The couple eloped in a small private ceremony on Valentines Day in Jackson Hole, Wyoming, according to a report in People magazine.
Lima, 27, is a Brazilian supermodel best known for her work as a Victoria's Secret Angel. Jaric, 29, is a guard for the Minnesota Timberwolves.
PHOTOS: Click here to see Adriana and the other Victoria's Secret Angels strut their stuff on the runway.
"We are so excited about our future together," Lima said. "And we are really looking forward to a big romantic wedding this summer with all our friends and family."
PHOTOS: Click here to see pics of Adriana Lima.
The pair began dating in 2006 and were engaged last June.
Lima also hinted that she might be pregnant, noting on her Myspace page, "There are rumors of me pregnant. I just cannot say...YET." Her rep, however, maintains that the rumors are not true.
LINK: Click here to read the full report from People.