Sex Offender Suspected in California Teen's Murder Broke Parole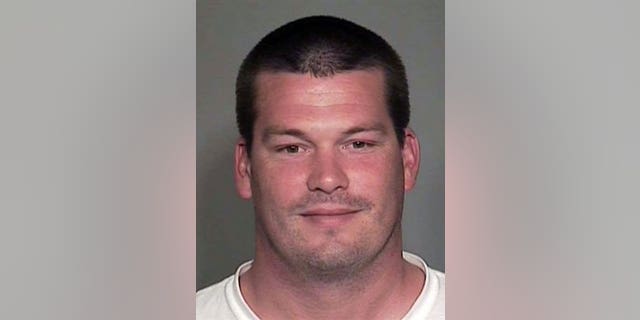 SACRAMENTO, Calif. – A convicted sex offender charged with murdering one California teenager and under investigation for another killing violated his parole by moving too close to a school but was allowed to remain free, according to records obtained Thursday by The Associated Press.
Had John Albert Gardner III been returned to prison in 2007 he would have been evaluated for commitment to a state mental hospital as a sexually violent predator. He also would have qualified for wearing an electronic tracking device for the rest of his life.
"It was just an incompetent decision that didn't protect public safety," said state Sen. George Runner, who wrote Jessica's Law, the sex offender law approved by voters in 2006.
"And now we have, what, two victims and who knows what else is out there?" he said.
The parole records show state officials found Gardner illegally living within a half-mile of a school in September 2007 and decided to keep him on parole. The records show at least five later violations, the last on Sept. 8, 2008, just 18 days before Gardner was let go from parole supervision and his location-tracking GPS bracelet removed from his ankle.
Each time, the decision was "COP:" Continue on Parole.
"All the indications were there saying that this was a very serious situation," said Nancy Kincaid, spokeswoman for the state Department of Mental Health. "A very serious evaluation would have been followed all the way through."
Gardner's attorney, Michael John Popkins, did not return a telephone message. He is under a court-ordered gag order not to talk about the case.
Gardner, 30, served five years in prison and three years of parole after pleading guilty in 2000 to molesting a 13-year-old neighbor girl.
He pleaded not guilty last week to murdering Chelsea King, 17, whose presumed body was found March 2 buried in a park near her hometown of Poway north of San Diego.
He also is charged with assaulting a woman in the same park in December, and is a suspect but has not been charged in the disappearance of 14-year-old Amber Dubois as she walked to school in Escondido in early 2009.
Her skeletal remains were found Saturday on an Indian reservation.
"There was nothing to indicate then that he would do this, or allegedly do this," said Oscar Hidalgo, spokesman for the California Department of Corrections and Rehabilitation. "I guess one can always look back, but we don't have the luxury."
In fact, Gardner was considered to be a low- or moderate-risk sex offender, based on the assessment in use at the time, Hidalgo said.
He wasn't sent back to prison in September 2007 because he corrected the residency violation by moving away from a college campus that had a day care center, Hidalgo said.
He had six other technical violations — one more than shown in the records obtained by the AP, Hidalgo said.
Four involved letting the battery on his ankle bracelet run low, one for missing a meeting with his parole officer, and one for alleged marijuana possession that couldn't be substantiated.
"These are considered minor. Quite frankly if we were to blanket the system of parolees with minor offenses, we would ... overwhelm the system. We'd close the system down," Hidalgo said.
Laura Ahearn, executive director of New York-based Parents for Megan's Law and The Crime Victims Center, said parole agents missed a chance to possibly put Gardner away for years.
"A technical violation is an opportunity to take sexual predators off the street. Most would be looking for that opportunity," she said. "He could have been confined, and this may never have happened."
If officials ruled that Gardner violated his parole, they could have sent him back to prison, though most serve only about four extra months behind bars. However, the new prison term would have extended his parole supervision.
The violation also would have put Gardner under the jurisdiction of Jessica's Law and permitted lifetime electronic monitoring. In addition, it would have permitted Gardner's evaluation as a sexually violent predator, potentially keeping him locked up in a state mental health hospital for years.
Gardner couldn't be committed to a state mental hospital after the 2000 case because the law then required at least two victims. Jessica's Law now allows evaluations after just one.
Kincaid, the mental health spokeswoman, said Gardner might have been committed for having an underlying mental disorder and a likelihood that he would reoffend. However, the law involving commitment generally requires that the victim be a stranger. In this case, his victim was a neighbor who had known and trusted him for a year.
Gardner's 2000 probation report included comments from a psychiatrist who concluded he had "significant predatory traits" and should be kept in prison for as long as possible.
Kincaid said it was unclear from the records if the traits would qualify him as a sexually violent predator under the law.
The AP independently obtained computer-generated portions of Gardner's parole record after the corrections department reported it had routinely destroyed its paper field notes a year after Gardner was released from parole.
The department disclosed Tuesday that portions of the file were transferred to Gardner's central file.