'Robin Hood' Gambler Planning Next Score in Las Vegas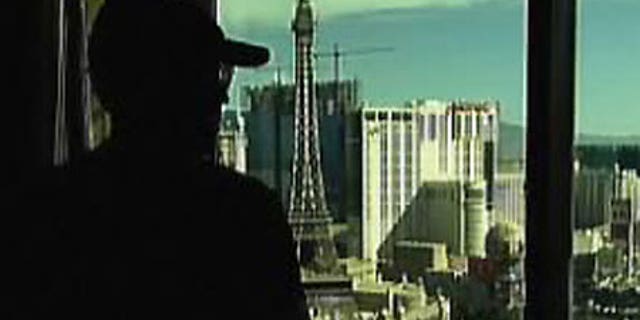 One year ago, a high-stakes blackjack player decided to use his skills in the casino to try and win a family out of debt. Now Las Vegas' self-proclaimed Robin Hood is doing it again — and he's searching for more people to bring back in the black.
"I'm looking for anyone that's in debt ... that needs some help" says the anonymous gambler, who will be working the tables in Sin City in the new year to raise money for another family in need. "I'm going to look for the story that's really going to touch my heart. That's it."
Last year, calling himself "RobinHood702" after Vegas' 702 area code, he asked for submissions to his Web site, quickly receiving thousands of requests for help from people with major financial problems. He chose a couple from Detroit with a young daughter whose grapple with brain cancer put them $35,000 in the red.
He then flew Kurt, Megan and Madison Kegler to Las Vegas first class, putting them up in a luxurious suite, taking them to shows, treating them to expensive meals and spa treatments. And this modern-day Robin Hood was true to his word, taking from the rich and giving to the less fortunate, handing 35 grand to the shocked and nearly speechless couple who went home with pocketfuls of $100 bills and newfound hope for the future.
Now RobinHood702 is doing it again.
"I'm going to look for the story that's really going to touch my heart," he told Fox News. "I have gone through a rough year myself, through personal tragedies in my family and financial difficulties, so I know what it's like. But you know what? I'm still here and I still want to help a family, period. Nothing is ever easy for anyone, and I know that full well."
Click here to visit RobinHood702.com and upload your own video story.
But why go to such lengths to help a stranger? The generous gambler says he hopes doing it will make his mother proud. "That's why I do it," he said.
Just like last year, RobinHood702 plans to play blackjack to draw a family out of debt. If he gambles and loses, he's guaranteeing the family half of what they owe. If he wins, they get the full amount.
Unlike last year, RobinHood702 has help. He's inspired a friend, a wealthy doctor and businessman, to join his band of Merry Men, doubling the stakes to make this year's holiday wishes come true for two deserving families.
Dr. Richard Schulze was in the room last year when the Keglers got their cash, and says he was motivated to pitch in, hoping that other wealthy individuals will do the same.
"I want a thousand people — I want ten thousand people to do this. It's one thing to hear about people helping people and it's another thing to be there in person," he said.
Schulze says he's ready to give "thirty, forty, fifty thousand dollars" to the family he chooses. "Whatever they need to save their home, to get out of debt, to get out of bankruptcy, I want to help someone out.
"Really this is a story about Americans helping Americans. No one else is going to help us out and it's time now to help each other."
Schulze plans to select the winner from the same submissions to Robinhood702.com, but won't attempt to win the money they need at the tables. He's just going to hand it to them after they get their rock star treatment during an upcoming weekend in Las Vegas.
RobinHood702 encourages people to go to his Web site to learn more, but says there are some people who shouldn't waste their time asking for his generosity.
"I don't want people asking me to win them half a million dollars, you know, $700,000. They're not the people I want to help, OK? I want to help people that are really struggling, that need between $25 and $50,000, and that's going to change their whole life. That's what I'm looking for."
The normally brash and outspoken character grew quiet as he thought about the gifts.
"You've got to give back," he says. "Because like that, everything can go that you have, so why not give back to families in need and create good karma for yourself?
"I want to be thrilled and I want other people to be thrilled."
That could happen in the next month or two, when RobinHood702 and Dr. Schulze choose their winners.