Roadside Bomb Kills 4 U.S. Troops in Afghanistan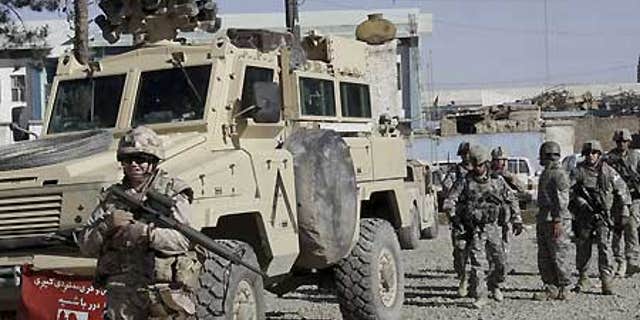 KABUL – A roadside bomb killed four U.S. troops in southern Afghanistan on Tuesday in the deadliest single attack on international forces this year.
The coalition troops died when their vehicle struck a bomb while on a patrol Tuesday afternoon with Afghan troops, the U.S. military said in a statement. An Afghan civilian working with the troops was also killed. The military did not release the attack's location pending the notification of relatives.
The previous deadliest attack against U.S. forces this year was an explosion in Zabul province in January that killed three troops.
Twenty-five Americans troops have died in Afghanistan this year — not counting Tuesday's attack — far surpassing the eight U.S. forces killed in the first two months of 2008.
The spike in the death toll comes as the U.S. has increased its troop levels in Afghanistan. A record 38,000 U.S. forces now operate in the country, many in dangerous parts of the south, the Taliban's stronghold.
President Barack Obama last week announced the deployment of 17,000 more troops to Afghanistan, adding to the 38,000 American forces already fighting a strengthening insurgency. Taliban militants have increased attacks the last three years and now hold sway in large areas of countryside.
Roadside bombs have become increasingly deadly over the last year. Taliban bombs used to cause relatively few casualties against soldiers riding in armored vehicles. But militants have begun using more powerful charges that are causing massive damage even to well protected Humvees.
In a separate incident in southern Helmand province on Monday, coalition and Afghan forces killed 16 militants when responding to gun fire from insurgents on their convoy, the U.S. said in another statement. There were no other reports of casualties, the statement said.
Helmand officials could not immediately be reached for details.