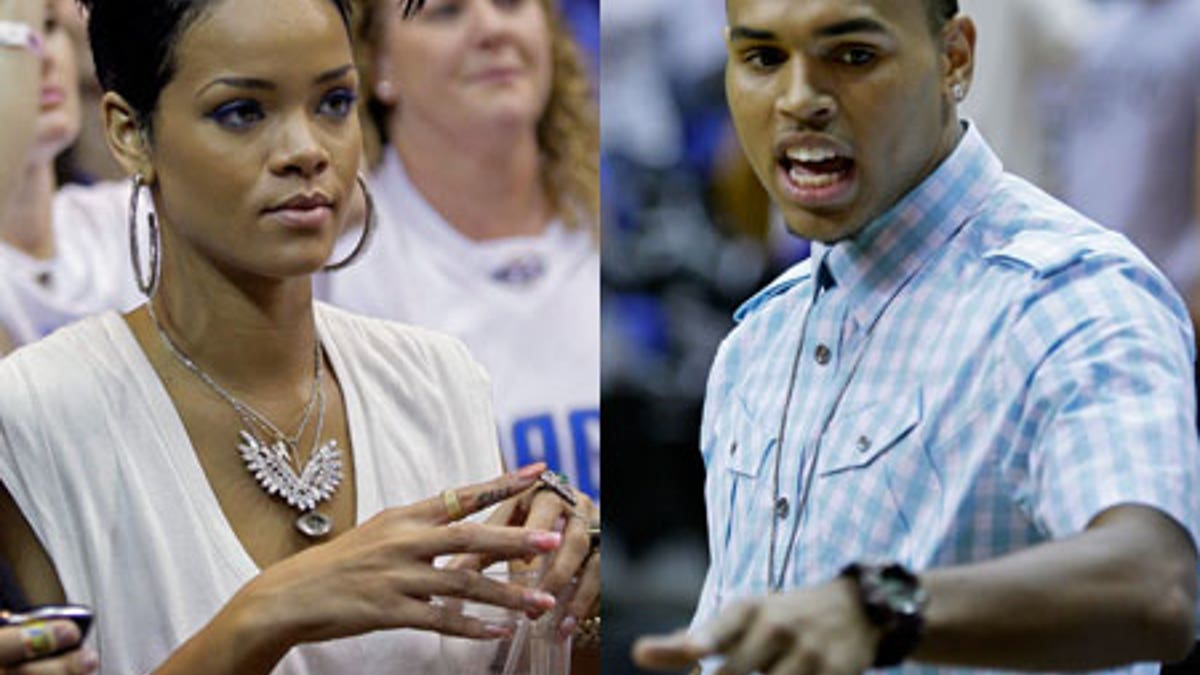 R&B singer Chris Brown and former girlfriend Rihanna both sat in the stands at the fourth game of the National Basket Ball Association Finals in Orlando Thursday.
While a source tells People magazine that the two "requested to sit together," ultimately they sat on opposite ends of the same row under the basket Thursday night at Amway Arena.
Brown is accused of beating then-girlfriend Rihanna after a pre-Grammy party in February in Los Angeles. The case is still pending.
PHOTOS: Click here to see photos of Rihanna.
Brown's preliminary hearing is scheduled for June 22. A judge will decide whether there is enough evidence to continue the case. Rihanna could be called as a witness during that hearing.
PHOTOS: Click here to see photos of Chris Brown.
Rihanna is rumored to be dating Canadian rapper Aubrey "Drake" Griffin, while Brown has been photographed with several different women since the couple's split.
PHOTOS: Click here to see celebrity tragi-couples.