Reality Check: New 'Idol' Rule Gives Each Judge One Rescue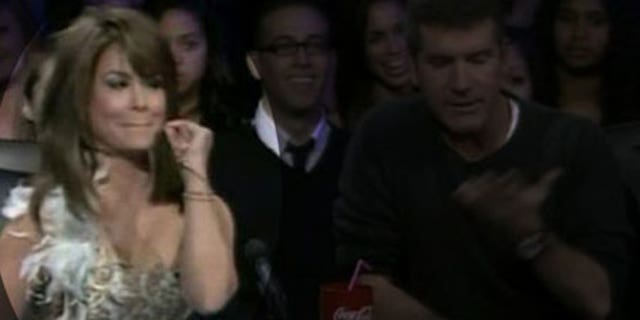 American Idol has a new rule to go with its new finalists.
For the first time, on Tuesday, thirteen contestants instead of twelve hit the big stage to show American what they're made of. On Wednesday they were back to see who would advance.
"It's exhilarating because you're going to perform on the stage and you've got the crowd pumping you up, you've got the judges, you want impress them – you want to lay it down," Season 4 Finalist Nadia Turner explained on the Idol Chatter set. "And then you go back home to be like: 'Don't get to comfy on that pillow, no, no no,' because your behind may be going home."
VIDEO: Ex-Idol Nadia Turner co-hosts last night's edition of Idol Chatter.
The heartache may still be the same, but it's one of only a few things predictable things on this new, unpredictable season.
Not only is the Top 12 now a Top 13, but to accommodate the extra person 'Idol' found a little extra sleeping room for the contestants, putting them up in a mansion liable to make Hugh Hefner jealous.
But they're not done. From now on, the show will also feature a former Idol for each results show, kicking things off the right way with Season 1 winner Kelly Clarkson showing the hopefuls how it's done.
But the biggest change is a brand new rule allowing the judges one chance, from here to the Top 5, to save one contestant from an elimination.
None of the judges used their save Wednesday night however, which was unfortunate for Jasmine Murray and my boyfriend, Jorge Nunez, who's leaving me already.
In an unusual vote-off, both contestants were eliminated in the same episode, but as usual they were each forced to sing the same raggedy songs that got them eliminated to begin with.
"Why do they do that to us?" Nadia asked me.
I don't know, but it looks the swan song may be ushering in a bit of normalcy for the coming weeks. With the wild card cashed, the double elimination over, and the new rule revealed, things should all be set for the finalists battle for their spots in the Top 10.
And, as much as I've enjoyed the excitement up until how, a little same old same old will be a welcome change.
Nadia Turner can be seen in all new episodes of "American Idol Rewind" featuring "American Idol" season 4, currently in national syndication (check your local listings). Encore episodes of "American Idol Rewind" air on the TV Guide Channel.