'Real Housewife' Kim Zolciak Has a Secret Stripper Past?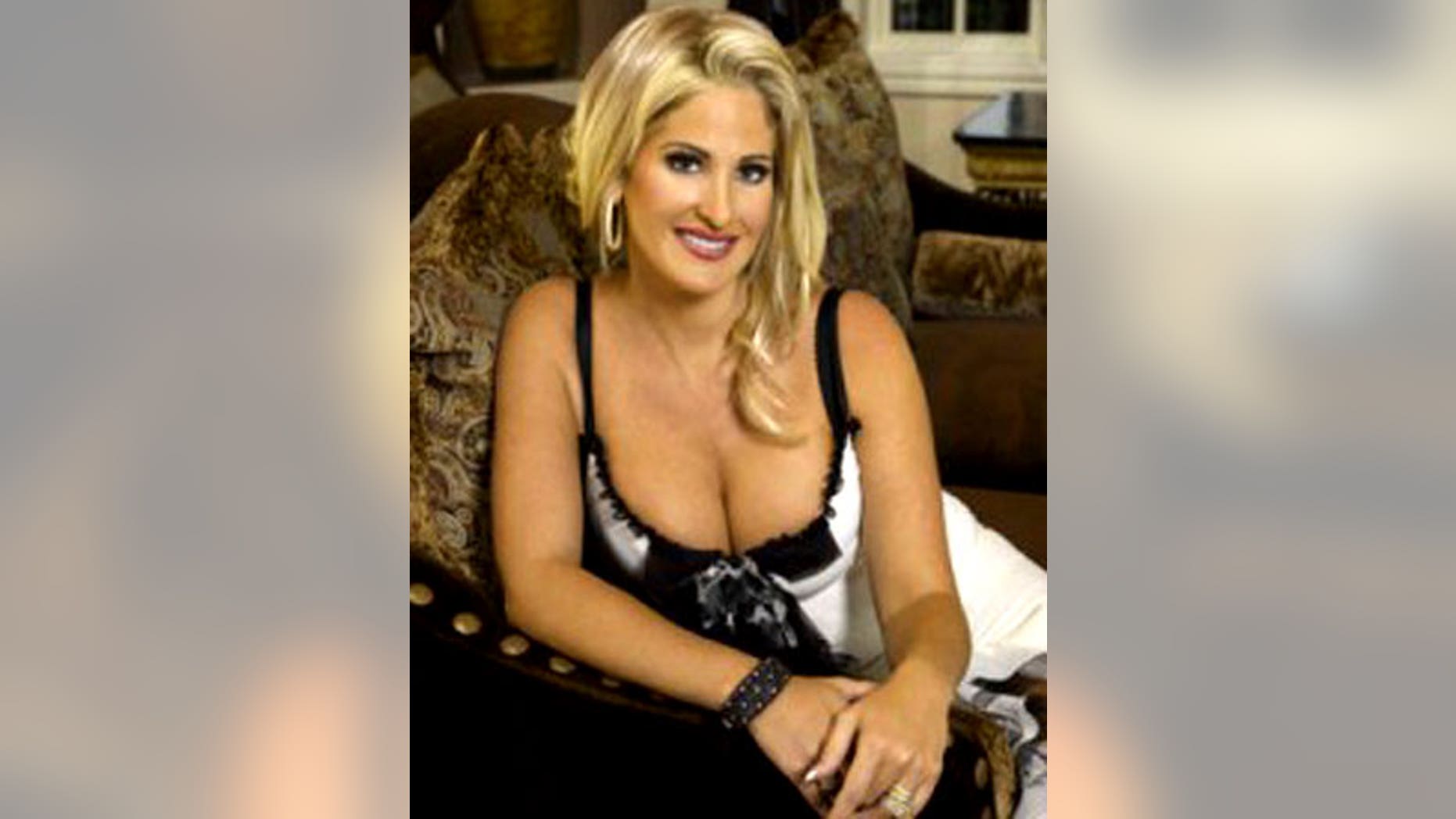 'Real Housewife' Kim Zolciak Has a Secret Stripper Past?
"Real Housewives of Atlanta" starlet Nene Leakes recently came forward and admitted to having been a stripper, but could it be that her co-star Kim Zolciak profited from the same profession?
According to sources close to the Bravo babe, in 2003 she spent around three months "making a lot of money" as a stripper at Atlanta's premiere gentleman's establishment The Cheetah Club under the stage name "Barbi."
PHOTOS: Click for hot shots of Kim through the years.
"She didn't do it for long, but was very popular among the crowd," said our insider.
The Cheetah Club declined to comment, but according to her former rep Jonathan Jaxson, she did indeed work at Cheetah, but just "as a cocktail waitress."
However Zolciak herself has now come forward to say she never worked the stage.
"I've never stripped," she tells Tarts. "[My former rep] is a loose cannon spreading lies. I am not affiliated with him whatsoever."
The controversy comes as the reality starlet recently took her career to new heights by releasing a surprisingly successful dance single "Tardy for the Party" and even earned herself a role presenting on VH1 "Divas in New York" last week. We're also told that "everyone is coming after her" to release a full-length pop album, so while things are looking up professionally, the single starlet is taking time out to improve her personal life too.
Zolciak met with "The Millionaire Matchmaker" Patti Stanger this past Wednesday and apparently Stanger is going to her hook her up with a nice, wealthy fellow, our source says (but, again, Zolciak denies).
Just like in fairy tales. Sigh...
Linda Bollea Withdraws Motion to Sue Hulk Hogan
Just a few weeks ago Linda Bollea was up in arms that ex hubby Hulk Hogan hadn't given her the money and Harley Davidson she said he agreed too in their divorce settlement, so she filed a motion for enforcement and/or contempt against him in the Pinellas Superior Court.
Now it looks as though she got her bike and her bank.
Bollea withdrew the motion on Friday, asserting that the former pro wrestler finally honored his word.
"Hulk Hogan resolved our demands and complied with the Confidential Marital Settlement Agreement and Final Judgment of Dissolution of Marriage," Bollea's attorney told Tarts. "We are pleased that Hulk Hogan abided with the parties' agreement and hope we will not need to file a similar motion against him in the future."
Charlize Theron Takes Swipe at Anna Wintour in Her Own Territory
Charlize Theron looks simply stunning as she graces the cover of the new issue of Vogue magazine, but did the actress take a deliberate swipe at Anna Wintour and her fur-lovin' ways?
Theron turned up to the interview donning a red PETA "Fight Breedism" shirt, which would not have gone down well with Miss Wintour, who makes no secret of the fact that animal skins are a must in her fashion bible.
"Anna would have been livid, I've know models that have met with her and the second they mention a passion for animals, they are completely blacklisted," snitched an inside source.
Rush Limbaugh Guest Stars on 'Family Guy', Sasha Baron Cohen Does 'Simpsons'
Seth McFarlane has made no secret of the fact he's political views skew prominently to the left, but he was beyond honored to have recently welcomed Rush Limbaugh into the studio to record a guest role in his animated series "Family Guy."
"I don't agree with his political views, infact I'm very much the opposite but I loved having him on the show," McFarlane told Tarts at his pre-Emmy party in Hollywood on Friday night. "But Rush is a great guy."
The premise of Limbaugh's guest role involves the family dog Brian being weaned off his liberal ways and turning into Limbaugh's greatest fan, following him around town, moving into his home and even attempting to take over his radio show.
On the topic of guest stars, "The Simpsons" recently shot an episode (set to air in March 2010) featuring Sacha Baron Cohen as a crazy tour guide who takes the dysfunctional family around Israel on their travels. We're told Cohen's character fights with Marge while Homer becomes convinced he is the messiah.