Philadelphia Transit Strike Ends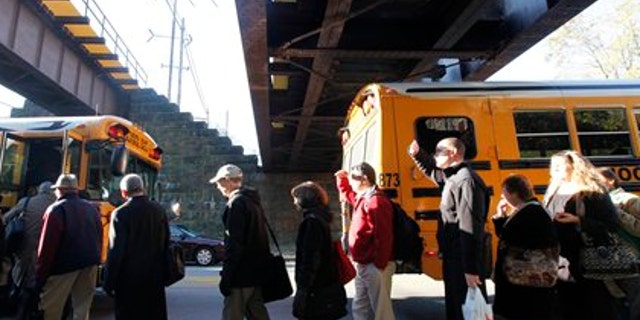 NEWYou can now listen to Fox News articles!
PHILADELPHIA – Philadelphia's buses, trolleys and subways are running again during the morning rush now that a six-day transit strike is over.
Commuters awoke early Monday to news that the union had reached an agreement with the Southeastern Pennsylvania Transportation Authority.
About 5,000 Transport Workers Local 234 workers walked off the job last Tuesday.
Some commuters found out the strike was over early enough to be waiting at bus and subway stops during the early morning commute.
Sixty-two-year-old Teddy Stansbury was glad to be back on the subway, heading to work at his job at the naval yard in South Philadelphia.
He had been hitching rides from friend to get to work from his home in northeast Philadelphia.
Click here for more from MyFoxPhilly.com.