Pakistan Official: Taliban Clear Out of Buner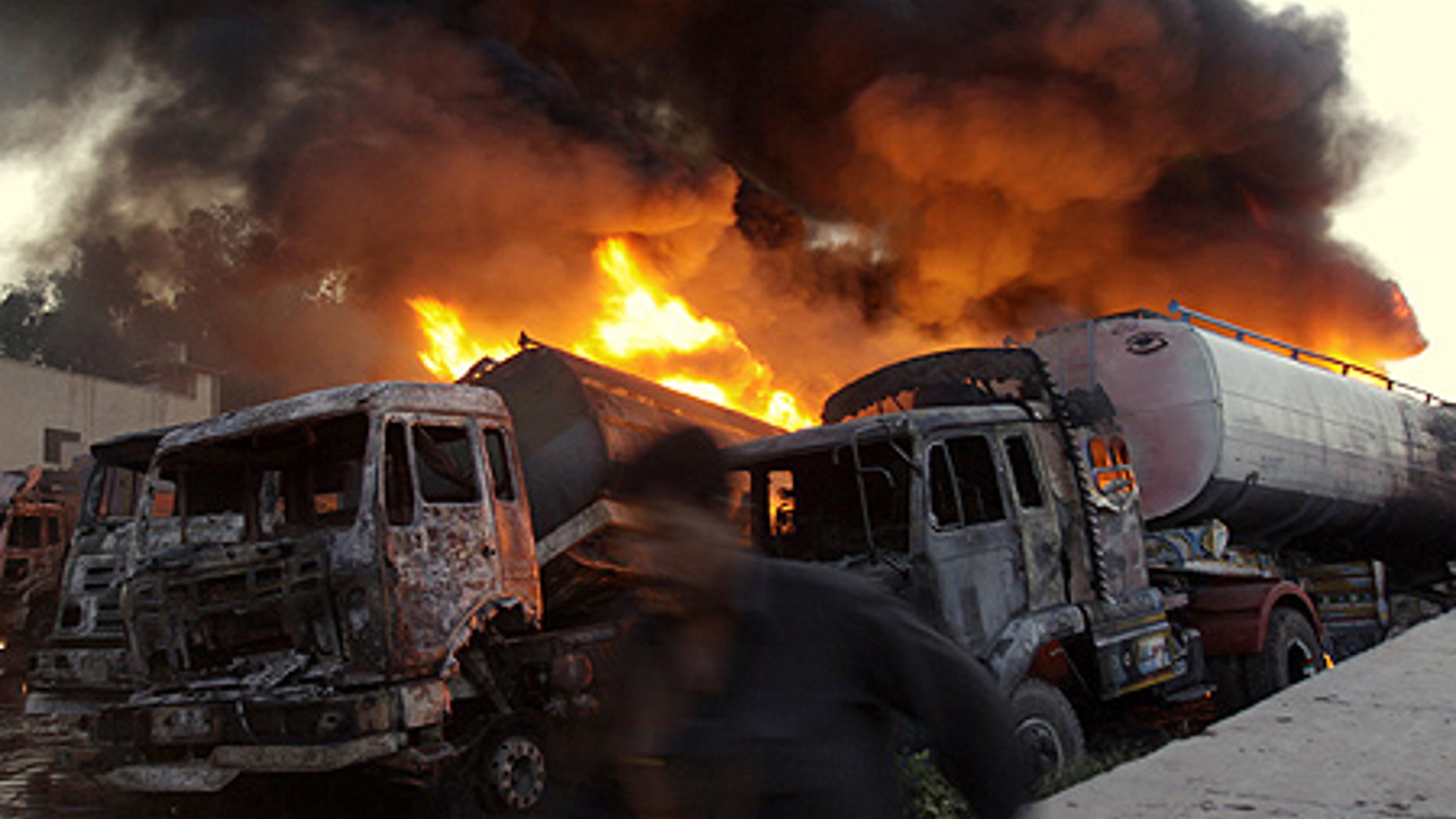 PESHAWAR, Pakistan – Taliban militants have completed their pullback from a district just 60 miles from the Pakistani capital and troops have fanned out in their wake, a senior official said Saturday.
The Taliban's retreat to their stronghold in the Swat Valley brings some relief for Pakistani officials trying to salvage a controversial peace deal that halted nearly two years of bloody fighting in the northwestern region.
But U.S. officials kept up their pressure for more forceful action against Islamist groups they argue present a growing threat to Pakistan's stability as well as to American troops battling in neighboring Afghanistan.
Militants from Swat seized Buner, a jumble of mountains and farmsteads on the west bank of the Indus River, after President Asif Ali Zardari earlier this month signed the peace pact, which provides for the introduction of Islamic law in the region.
They began pulling out on Friday as officials issued increasingly loud threats of military action and a hardline cleric who mediated the peace deal intervened to defuse the tension.
Syed Mohammad Javed, the top government official in Malakand Division, which includes Swat and Buner, said Saturday that all the militants had crossed the mountains passes into Swat.
"They all have gone back," Javed told The Associated Press. "No one is left in Buner."
He also said that six platoons of paramilitary troops had deployed to police stations across Buner.
"If police need their help, they will assistant them in maintaining law and order," Javed said.
Javed said the cleric, Sufi Muhammad, had also given his assurance that militants would soon retreat to Swat from another neighboring area, Shangla.