NASA Won't Commit to 'Colbert' Space Module Yet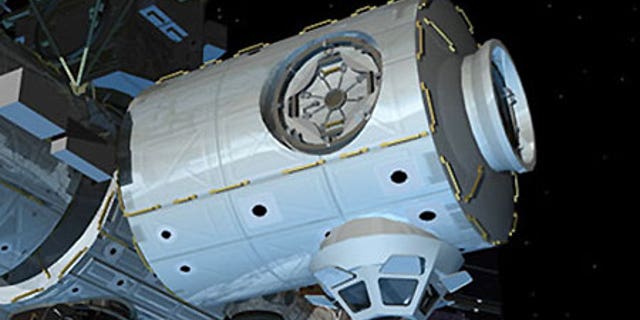 Comedy Central's Stephen Colbert has been talking up the International Space Station recently, but NASA is iffy on naming a new module at the outpost after the comedian even if he wins the U.S. space agency's online naming contest.
On a recent episode of the "The Colbert Report," the eponymous host dismissed NASA's suggested name Serenity, which led the online voting as of last week, and challenged the U.S. space agency to honor the popularity of his TV persona in the final outcome.
"Will you now commit to naming that module Colbert if I win your online vote?" Colbert asked William Gerstenmaier, NASA associate administrator for space operations, during a satellite interview on Tuesday.
"Well, we're going to have to go think about that as we get all the votes and we see where we are," Gerstenmaier responded, noting that the voting continues until March 20.
"That's NASA's problem," Colbert said. "You guys think too much."
• Click here to submit your vote.
• Click here to visit FOXNews.com's Space Center.
The rules on NASA's contest site say that the U.S. space agency will take the popular vote into consideration as part of its naming process, rather than as the ultimate deciding factor.
That contest focuses on naming Node 3, a new space module set to launch later this year to the space station.
Node 3 holds eight fridge-sized racks for many of the space station's life support systems. It also houses an observation deck that would provide a working station for controlling the International Space Station's 57-foot robotic arm — not to mention excellent views for space station residents.
Colbert also brought up the future manned launches planned by nations such as India and Iran, and brought up the recent launch of NASA's Kepler space telescope.
"Folks, it is crucial that America leads way in finding habitable planets," Colbert noted. "Personally, I cannot wait to taste Ewok."
Colbert and Gerstenmaier discussed how NASA's new planet hunter will try to spot Earth-like planets by the dimming of a star's light from the planet passing in front.
"America finds itself in a new space race," Colbert said. "Parents, start naming your kids 'Buzz.'"
Copyright © 2009 Imaginova Corp. All Rights Reserved. This material may not be published, broadcast, rewritten or redistributed.