N.J. Dad Wants Son Home for Christmas After Brazil Custody Ruling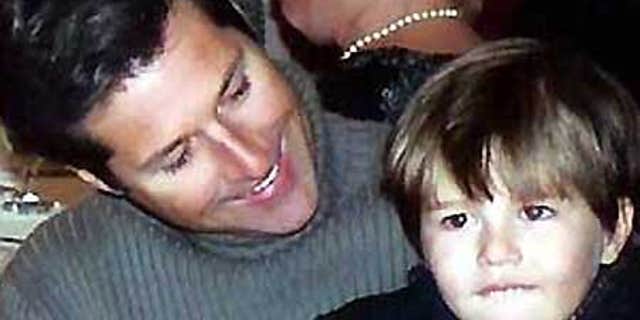 RIO DE JANEIRO – A U.S. father who won another round in his legal fight to regain custody of his 9-year-old son living in Brazil is expected to land in Rio on Thursday, hoping to bring the boy to New Jersey in time for Christmas.
But David Goldman's own attorney warned that additional appeals could block the hand-over of his son, Sean — which a federal court set for Friday at the U.S. Consulate in Rio de Janeiro.
"The hand-over can be halted," said Ricardo Zamariola, Goldman's attorney, referring to a possible Supreme Court appeal by the family that now has custody of the boy.
Goldman said he is cautious after such a long fight.
"I've been down this road for 5 1/2 years," he told CNN in comments aired Thursday. "Until I'm on the plane with Sean and the wheels are up, I can only be hopeful."
Previous rulings favorable to Goldman have been scuttled by other Brazilian courts. Zamariola said he was certain lawyers for Joao Paulo Lins e Silva, the Brazilian stepfather with whom Sean lives, would appeal Wednesday's federal court ruling to surrender the boy. Zamariola said he didn't expect a final resolution until at least the first half of 2010.
The stepfather's attorney, Sergio Tostes, declined to comment.
The boy's maternal grandmother has said her grandson wants to stay in Rio. She has filed a separate petition with the Supreme Court asking that Sean's desires be considered. A similar request from the Brazilian family was denied earlier this year.
The child, who has dual citizenship, has been shielded from speaking directly to the news media.
President Barack Obama, the U.S. Congress and Secretary of State Hillary Rodham Clinton have all urged the child's return.
Goldman, who lives in Tinton Falls, New Jersey, was not present for the ruling and didn't return a request for comment made to his U.S. attorney, Patricia Apy. Zamariola said he had spoken with Goldman and expected him to arrive in Rio de Janeiro on Thursday.
The case began in 2004 when Goldman's wife, Bruna Bianchi, took the 4-year-old Sean to her native Brazil.
Goldman says it was to be a two-week vacation. But she stayed and so did the boy. She eventually obtained a Brazilian divorce from Goldman and remarried.
Goldman was already seeking his son's return under an international treaty that covers cross-border child abductions when his former wife died last year giving birth to a daughter.
Her death generated more interest in the case, which has been discussed this year by top-level diplomats in Washington and the Brazilian capital, Brasilia. It also has been the subject of congressional hearings in the U.S. and has prompted protests in both countries.
Goldman and Sean were reunited in February for the first time since his son was taken to Brazil. They have not seen each other since June.