Morgan Freeman Responds to Car Wreck Lawsuit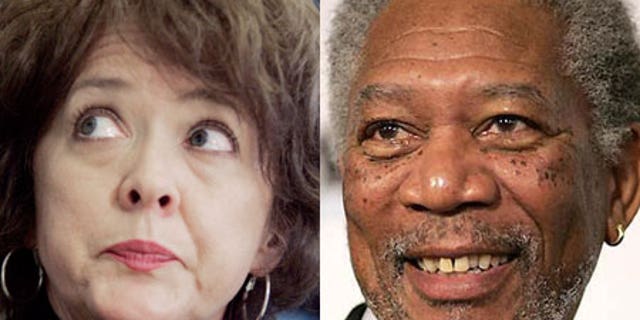 NEWYou can now listen to Fox News articles!
JACKSON, Mississippi – The woman in the passenger seat the night Morgan Freeman crashed a car on a rural Mississippi highway was partly to blame for the accident, the actor's attorney said Friday in court papers.
Demaris Meyer is suing the 71-year-old actor in U.S. District Court in Oxford, Mississippi, claiming Freeman was negligent when the car he was driving ran off the side of a road in the Mississippi Delta and flipped several times.
Both Meyer and Freeman were seriously injured in the August crash, which happened on a two-lane highway about five miles (eight kilometers) west of Freeman's home in Charleston.
Meyer, who lives in Memphis, Tennessee, sued Freeman in February for medical expenses, pain and suffering, lost wages, permanent disability and property damage. The lawsuit alleged Freeman was drinking that night, though it stops short of saying he was intoxicated. No charges were filed.
Freeman's attorney, Jack H. Hayes Jr., responded to the lawsuit Friday in a four-page court document denying almost all the allegations or saying Freeman doesn't know enough about them to form an opinion.
Freeman admitted driving the car, and that it left the road and "sustained significant damages." The filing said he "would show (Meyer) is comparatively negligent," though it did not describe what that means.
Hayes would not elaborate Friday when contacted by phone.
"It's just a car wreck case and that's it," he said.
Meyer's attorneys did not immediately respond to messages Friday.
Meyer claims in the lawsuit that Freeman's friend and lawyer, Bill Luckett, invited her to a party at Bayou Bend Golf and Country Club. She claims Freeman drank during dinner and afterward, then had at least one more drink at Luckett's home.
The crash happened when Freeman was driving Meyer's 1997 Nissan Maxima back to his home. Meyer has said Freeman was a "perfect gentleman" that evening and agreed to let her stay at one of three houses on his property. She said that night was the first time she met him.
Soon after, Luckett told reporters that Freeman and his wife of 24 years, Myrna Colley-Lee, had been separated since December 2007 and were getting a divorce.
After filing the lawsuit in February, Meyer complained that she "was labeled as the other woman" and "accused of having caused the breakup of Mr. Freeman's marriage."
"Nothing could be further from the truth," she said at the time. "I had hoped and prayed that Mr. Freeman or his representatives would have set the record straight and cleared my name, but they have not done so and that is why I have chosen to come forward to tell the truth about our relationship."
Freeman, who won an Oscar for his performance in 2004's "Million Dollar Baby," co-starred in last summer's "The Dark Knight." His screen credits also include "Bruce Almighty," "The Shawshank Redemption" and "Driving Miss Daisy."