Michael Jackson: From ABC to the King of Shock, as Easy as 1-2-3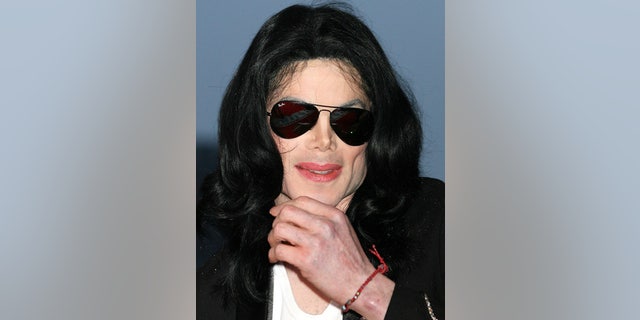 Michael Jackson was only 50 when he died, but his success spanned several half-generations. And each decade of his career left a distinctly different impression on his newest fans.
In the '60s and '70s, when he was with the Jackson 5, reciting his ABCs was as easy as 1-2-3. In the '80s, he thrilled the masses with "Thriller," the highest-grossing album ever, and countless millions of his adoring fans learned how to moonwalk. In the '90s and into the third millennium, the King of Pop became the King of Shock, alarming the world with allegations of child molestation, questionable marriages and the dangling of his baby from a hotel balcony.
"If you are 50 or below, you can't remember a time that Michael Jackson wasn't here," said freelance journalist Melinda Newman, a contributor to the entertainment Web site hitfix.com.
"He was always coming out with something new. But what was new never took away what he'd already done, so he was building a legacy of pop."
That legacy began in the Sixties, with the Jackson 5. The band of brothers — hailing from Gary, Ind. — got their big break in 1968 when they signed a record deal with Motown and one of the label's superstars, Diana Ross, took them under her wing.
"The appeal was the whole package of the five boys," said Newman. "From the start, he [Jackson] was front and center; there was a sweetness to his voice."
The boy band appeal quickly shifted to Jackson's talents as a stand-alone artist when he showed his clout as an actor in The Wiz. The following year, Jackson released his first solo album, "Off The Wall," but it wasn't until the 1983 release of "Thriller" that his solo career exploded.
TOPIC: Click here for full coverage on Michael Jackson from FOXNews.com
Jackson was most prolific in the '80s: landing a Pepsi endorsement, fusing elements of rock and pop, and of course, doing his signature moonwalk, which he unveiled at the 25th anniversary celebration of Motown. The dance was mesmerizing. "No one had ever done something like that," explained Newman. "It was like watching someone do a trick that no one had ever seen before."
But toward the end of the '80s, Jackson's quirky lifestyle choices began to bewilder the public. He adopted a pet monkey named Bubbles, along with a variety of other exotic animals, and he also began a series of plastic surgeries. "He was like a big kid," Bryan Michael Stoller, Jackson's longtime friend and L.A. film director, told FOXNews.com. "He's always been like a big kid, very curious, very alive."
Newman said that Jackson's career appeared to be in a holding pattern in the '90s. "I think he was chasing the success that Thriller brought him, but couldn't duplicate," she said. "His popularity didn't wane, but he didn't have an album with as much success as Thriller had."
The '90s were filled with extravagant and lucrative world tours, and they also brought Jackson romance — or so he said — with the made-in-heaven marriage to Lisa Marie Presley, daughter of Elvis Presley, the megastar to whom Jackson was often compared. Jackson divorced Lisa Marie quickly and went on to become the father of three children — two with his second wife, Debbie Rowe, and the youngest with an unnamed surrogate.
Jackson's personal life became notorious in 1993, when he settled out of court with the family of a 13-year-old boy who accused him of molesting him.
"After the child molestation charges he became more of a recluse," said Newman. "I think he just needed to take himself out of the public eye ... he couldn't understand why people couldn't just be nice to him."
Although Jackson evolved throughout the decades, all generations could easily spot his humanitarian efforts. His close friend, Stoller, told FOXNews.com that Jackson would want to be remembered for making a difference in the world. "He started a lot of charities," Stoller said. "He was always thinking about others and the less fortunate."
Newman predicted that Jackson will likely be remembered for his contributions to music: "Much of the music was timeless," she explained. "It wasn't so much that he didn't age, it was the music that didn't age."
Dick Clark, a long-time friend of Jackson, released a statement Thursday about the King of Pop: "I knew Michael as a child and watched him grow over the years. Of all the thousands of entertainers I have worked with, Michael was THE most outstanding. Many have tried and will try to copy him, but his talent will never be matched. He was truly one-of-a-kind."
No matter what age his fans are, each generation can identify with this: "He let a lot of people know that their dreams could come true," Stoller said. "It could happen to anyone."
RELATED: Click here to read more on the death of Michael Jackson.