McNair's Girlfriend Distraught Over Love and Money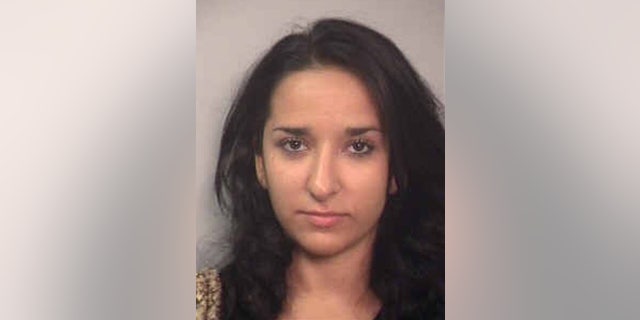 NASHVILLE, Tenn. – At just 19 years old, Sahel Kazemi thought she had it all: She was dating former NFL star Steve McNair, partying in VIP rooms and vacationing in Las Vegas.
When her family visited Nashville for her 20th birthday less than two months ago, they said she was very happy and planning to move in with McNair. She thought he was in the final stages of a divorce from his wife of 12 years.
Only there was no divorce. And Kazemi's happiness soon changed into something much darker.
Nashville police say in the days leading up to the murder-suicide, Kazemi saw another young woman leaving the condominium where she and McNair would soon be found dead. She was worried about money. She was arrested for DUI. She bought a gun and told a co-worker she was thinking about "ending it."
Click here for the video.
About two weeks before police say Kazemi killed McNair and herself, she poured out her troubles in a chance meeting with Vera Mosley Buckner, a customer at the Dave and Buster's restaurant where Kazemi worked. The young waitress asked Buckner, a stranger, if she could talk to her.
"She sat down in the booth in front of me and the first thing she said was, 'Have you ever been in love?"' said Buckner, of Decatur, Ala.
Kazemi then opened her heart.
"She said, 'I date Steve McNair.' ... And she said, 'We've been dating for eight months and we've been on all kinds of vacations, but lately he acts like he doesn't want to spend time with me and I don't know what to do."'
By sometime in the early hours of Fourth of July she had made up her mind.
Police say when McNair went to his downtown condo sometime between 1:30 and 2 a.m. on Saturday Kazemi's car was already there. He was sitting on the sofa, likely asleep, when she shot him twice in the head and twice in the chest. Then she sat down next to him, positioning herself so that she would fall into his lap, and shot herself.
Family and friends were shocked at the news, describing Kazemi as a sweet girl who did not have it in her to kill someone. They also said she would not have wanted to kill herself.
"She was enjoying her life," Nephew Farzin Abdi said. "She just had it made, you know, (with) this guy taking care of everything."
Abdi said Kazemi, who went by the name 'Jenni,' met McNair while working as a waitress at Dave and Buster's.
Restaurant manager Chris Truelove said of Kazemi, "She was pretty outgoing. A lot of the guests liked being around her, and she liked being around the guests."
She was also slender and curvy, with long black hair and an olive complexion. Her looks were compelling enough that Buckner's two daughters asked Kazemi to take a picture with them.
Kazemi told relatives that she refused McNair's advances at first. But soon they began dating, and before long he was at her apartment a couple of nights a week — so often that neighbors thought he might be living there.
Abdi says McNair took Kazemi on vacations to Los Angeles, Las Vegas, Key West, Fla., and his home state of Mississippi. Pictures of the two parasailing together have surfaced on the celebrity Web site TMZ.com.
All that would have been exciting for any young woman, but it must have seemed unbelievable for Kazemi, who dropped out of high school and moved to Nashville from Florida with a boyfriend at age 17, sometimes working two or three jobs to support herself.
Born in Iran, she and her family were persecuted for their Baha'i faith, Abdi said.
When Kazemi was 9 her mother was murdered, according to an account her ex-boyfriend gave The Tennessean newspaper in Nashville. After that, the family fled to Turkey before settling in Florida.
Despite the tragedy of her childhood, she was relentlessly upbeat.
Asked to describe her personality, Abdi said, "She was a very energetic girl. She never got tired. She wanted to have fun all the time."
She was proud of the fact that she did not have to ask her family for money, and from what she told Abdi, McNair also liked her independence.
"He liked her so much because they would go shopping and stuff and she would want to spend her own money," Abdi said. "The reason he said he loves her is because she's not trying to use him like other girls. She was different from other girls he had been with."
But police say Kazemi was spiraling out of control in the days just before killing McNair and taking her own life — although there was no suicide note.
Police said she had recently begun to suspect McNair was seeing another young woman. Kazemi had even followed that woman home, although she did not confront her.
And she was starting to get into financial trouble. Her roommate had recently moved out, doubling her rent. And she was making payments on a Kia as well as a Cadillac Escalade that she had said was a gift from McNair. The title was in both of their names.
She had been pulled over for DUI in that Escalade two days before Fourth of July. She had posted an ad on Craigslist to sell her furniture because, according to Abdi, she planned to move in with McNair.
Later on that Thursday, Kazemi purchased a 9 mm semiautomatic pistol for $100 from a man in the parking lot of the mall where she worked. The next day she told an associate, "My life is a ball of s—- and I should just end it."
That may be the last clue to what motivated her actions after she left work early and ended up at McNair's condo.
As police chief Ronal Serpas said, "It will never be known exactly what was on Kazemi's mind early Saturday morning."