Man in 'Romeo and Juliet' Case Pardoned 15 Years After Being Named Sex Offender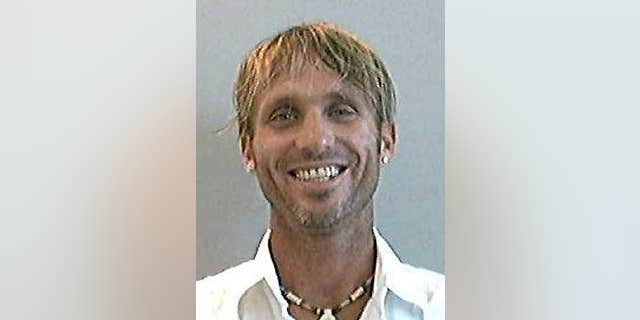 For 15 years, Virgil Frank McCranie has been known to the state of Florida as a sex offender. Today, he's happy to put that label behind him and simply be known as "husband."
McCranie of Panama City Beach is now happily married to his teenage love, Misty. But when he was 19, he was arrested for having sex with Misty, who was only 14 at the time.
After a long legal battle, Virgil McCranie was pardoned by Gov. Charlie Crist and the Florida Cabinet, which means he'll no longer be listed as a sex offender in what has been described as a "Romeo and Juliet" case.
Virgil and Misty McCranie had appeared before Crist and the Cabinet in June to plead for the pardon. The Board of Executive Clemency, made up of Gov. Charlie Crist, Chief Financial Officer Alex Sink, Attorney General Bill McCollum and Agriculture Commissioner Charles Bronson, sent McCranie a copy of the certificate of clemency this week, the Palm Beach Post reported.
"It sat there for two hours before I opened it," McCranie told the Palm Beach Post.
McCranie said he kept losing jobs and their four children have been stigmatized. He could not attend his daughter's dance recitals. That's because his name, picture and other personal information appeared on the state's sex offender Web site after he was convicted years ago to a reduced charge of lewd and lascivious acts with a minor.
All that is behind him now, McCranie said.
"I hadn't felt that good since I was 19. I felt clean," he told the Palm Beach Post
Click here for the full report from The Palm Beach Post.
The Associated Press contributed to this report.