'Man In Black' Took Haleigh Cummings, Brother Told Police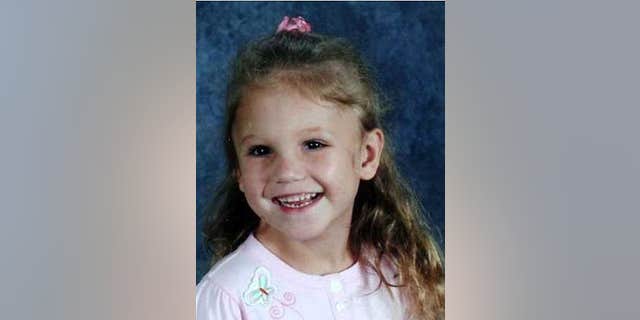 Haleigh Cummings' little brother told police a man dressed all in black snuck into her room and snatched the 5-year-old Florida girl from her bed, a TV news Web site reported.
Crystal Sheffield, the children's mother, said Haleigh's father Ronald Cummings, Jr. and her son recounted the same story to her.
"When I see him [Haleigh's brother], all he said is, 'I want to find my sissy,' and he said something about somebody in black took her," Sheffield said, according to Central Florida News 13.
"He said they were all dressed in black, but I didn't question him. I'm not going to question him."
It was not immediately clear when or where Sheffield made this statement.
Haleigh apparently vanished Feb. 9 from her father's Satsuma-area trailer home where she lives with 24-year-old Cummings, his 17-year-old girlfriend Misty Croslin and Haleigh's little brother Junior, 4.
Click here for photos.
Police are combing through 1,600 possible leads in the disappearance, but so far have found no trace of her.
Authorities said they are ending their daily briefings on the missing girl.
"All information that can be presently disclosed has been reported," Capt. Dick Schauland said in a statement issued to reporters.
Schauland added that the investigation is still "proceeding at full force."
That news was met with a mixed reaction from Haleigh's grandmothers.
"It's hard, because we don't want anybody to forget Haleigh's out there," Teresa Neves, Haleigh's paternal grandmother, told the Palatka Daily News. "I'm sick as a dog and I come up here to watch the press conference and find out they're not having one. That to me is very hurtful that they don't let us know in advance."
Haleigh's maternal grandmother, however, was unfazed by the news.
"Maybe the sheriff's department has something and they're not releasing it," said Marie Griffis. "It doesn't discourage me one way or the other, because my faith and my God tells me he's bringing her back."
Griffis said she doesn't believe reports that her granddaughter is dead.
"Until the police bring me a body and lay it in front of me, I will not believe that she is gone," Griffis told the newspaper. "God tells me that she is alive and well, and that's what I am going to stand on."
Click here for more on this story from Central Florida News 13.
Click here to read more on this story from the Palatka Daily News.