Man Arrested After Weapons, Map of U.S. Military Facility Seized From N.J. Motel Room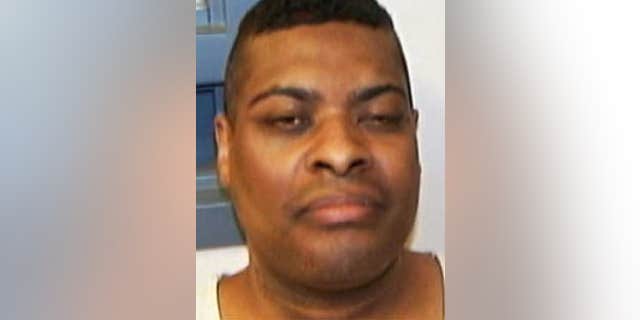 Authorities in central New Jersey seized a cache of weapons and ammunition including rifles, a grenade launcher and a night vision scope from the motel room of a Virginia man arrested early Monday by officers responding to a report of a suspicious person, MyFoxDC.com reported.
Somerset County Prosecutor Wayne Forrest said Lloyd R. Woodson, 43, of Reston, Va., also had maps of a U.S. military facility and a town in another state.
The federal government says the map was of the U.S. Army's Fort Drum base in upstate New York.
Court papers do not say whether he was believed to be planning an attack on Fort Drum or anywhere else.
Woodson served for a time in the Navy in the 1980s or 90s, but it's not immediately clear whether he has any connection to the fort.
Forrest said Woodson was wearing a bulletproof vest and carrying a semiautomatic Bushmaster rifle concealed under his green, military-style jacket when officers encountered him at a Quick Chek store in Branchburg shortly before 4 a.m. Monday.
As officers started to question him, Woodson fled on foot toward a nearby trailer park, Forrest said. Officers found him hiding in some bushes and tackled him when he tried to run away again. The officers used pepper spray to subdue him.
Forrest said the .223-caliber assault rifle that Woodson was carrying had a defaced serial number and had been altered to fire .50-caliber ammunition.
Detectives later searched the room where Woodson had been staying at the Red Mill Inn in Branchburg. Forrest said they seized another Bushmaster .308-caliber semiautomatic rifle with a defaced serial number, a 37 mm Cobray grenade launcher, a second bulletproof vest, a Russian-made night vision scope, a police scanner, a map of a U.S. military installation and a map of an out-of-state civilian community, a Middle Eastern red and white colored traditional headdress and hundreds of rounds of .50-caliber and .308-caliber ammunition.
Woodson is being held at the Somerset County Jail on numerous charges, including unlawful possession of weapons, possession of prohibited weapons, obstruction of justice and resisting arrest.
Woodson was also convicted of a weapons offense in 1997 in New York.
Forrest said investigators from the FBI and the federal Bureau of Alcohol, Tobacco, Firearms and Explosives have joined the investigation.
The FBI issued a statement: "Presently, there does not appear to be a link to terrorism; Woodson does not appear to have a link to any known terrorist groups, nor a specific terrorist plot. However, the matter is still under investigation and these should only be considered preliminary findings. It is possible that Mr. Woodson could face federal gun charges, but that has yet to be determined. At this time, the matter is being worked as a state case out of the Somerset County Prosecutor's Office."
Police ask anyone with information to contact Somerset County Crime Stoppers' Tip Line at 1-888-577-8477.