Love Your Look: Color Coding Shopping List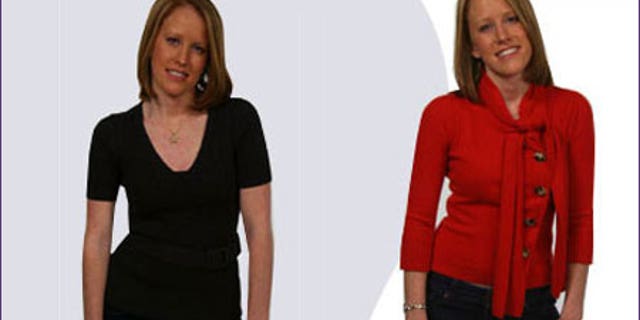 Hey, fashionistas!
Looking stylish is all about knowing what works for you. Whether you're a bright blonde, beautiful brunette or a drop-dead redhead, there are certain colors that are better for you than others. As you saw in our video, here's the breakdown!
Redheads
Whether your hair is auburn, deep red, or copper, chances are if you're a natural redhead, your skin is ivory with yellowish or golden undertones and maybe even a few freckles.
Color Don'ts: Black, grey, navy, pink, and bright red.
Color Dos: Earth tones such as brown, camel, beige, dark and olive green, and orangey red.
Brunettes
Brunettes can be both olive skinned or light skinned with pink undertones. In both cases pastels should be avoided.
Color Dont's: Light pink, light blue, and earth tones such as brown, gold, and beige.
Color Dos: Jewel tones such as royal and aqua blues, reds, deep pinks, and purples!
Blondes
It's always important to consider your skin tone as well as your hair color especially if you're a blonde. If you're hair color is natural, chances are your skin color has pink under tones, where as if you're a born brunette, your skin is a probably a little more olivy. Also keep in mind, there are many shades of blond, so you definitely have to experiment with what works best.
Color Don'ts: Orange, gold, and yellow.
Color Dos: Plum, rose-based browns, beige, blue-grays, and blue-greens.
Of course, if you love a color and it makes you feel great, go for it. Try accessories or wearing them away from your face like a pair of pants or a skirt.
For more great style tips click here. Happy shopping!
• Visit us on our Facebook page! >>