Los Angeles County Urges Name Change for Negrohead Mountain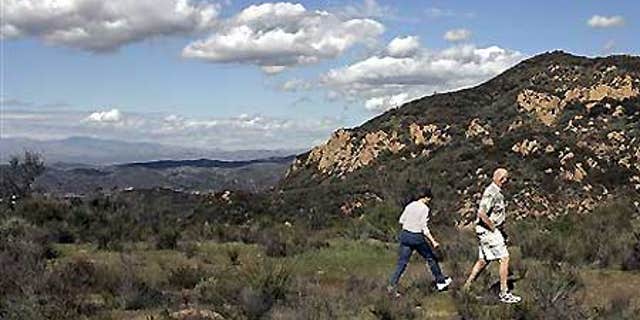 LOS ANGELES – County leaders on Tuesday approved a resolution asking a federal agency to rename Negrohead Mountain near Malibu in honor of a black pioneer who settled in the area in the 19th century.
The peak would be known as Ballard Mountain, after John Ballard, if the U.S. Geological Survey's Board on Geographic Names grants the request by the Los Angeles County Board of Supervisors.
"Black history is all of our history ... and this an opportunity to celebrate that," Moorpark College history instructor Patty Colman told supervisors during a board meeting.
The switch would "honor the man, as a man, for the contributions he made," said Supervisor Zev Yaroslavsky, who made the name-change motion.
The name of the mountain, at 2,031 feet the tallest in the area, originally contained a racial slur that even was found on early government topographic maps. It was changed to "negro" in the 1960s.
Other settlers are believed to have been thinking of Ballard when they named the mountain.
"It really was slander of a courageous and remarkable guy," said Nicholas Noxon, a local resident who lobbied for the Ballard Mountain name change.
A telephone message from The Associated Press seeking comment from the Board on Geographic Names left after business hours Tuesday was not immediately returned.
According to its Web site, the USGS does not encourage geographic name changes, but among its recognized classes of name changes are "those made to eliminate particular name problems as in cases involving derogatory names."
The Web site further states: "The Board has a firm policy prohibiting the inclusion of a word in an official geographic name considered by the Board to be derogatory to any racial, ethnic, gender, or religious group."
After a proposal is received, all interested parties will be asked to comment, the site says. It notes that the process takes about six months.
Yaroslavsky spokesman Joel Bellman said the supervisor's office had already been in contact with the USGS board, but that the panel has to wait for the formal letter of request to arrive.
Ballard was a former Kentucky slave who came West around 1860 and died in 1905. He and his wife moved to Los Angeles, where he was a teamster and became prominent in the small but growing black community. He was part of a small group that founded Los Angeles' African Methodist Episcopal Church in 1869.
But in 1880, Ballard, who had remarried after the death of his first wife, decided to leave Los Angeles as newcomers poured in.
"Historians speculate that the Ballards may have been responding to growing segregationist policies and attitudes many thought they had safely left behind in the antebellum South," Yaroslavsky's motion said.
The Ballard family moved about 50 miles west to a valley in the Santa Monica Mountains near what is now the community of Seminole Hot Springs. By the turn of the century he and his daughter, one of his seven children, owned 320 acres obtained under the federal Homestead Act.
Ballard did some farming and ranching, worked as a blacksmith on a cattle ranch and cut and sold firewood. He lived in a shack and was well-known to other settlers.
In an 1898 book, "Happy Days in Southern California," Malibu landowner Frederick Rindge recalled that a neighbor told about settlers who mistreated Ballard and tried to drive him away by burning his cabin.
Some thought that "the real purpose was that some men with white faces and black hearts wanted to jump his claim after they got rid of him," Rindge wrote.
Instead, Rindge wrote, Ballard put up a sign over the ruins. It read, "This was the work of the devil."