Lawsuit Filed in Hudson Mid-Air Crash Deaths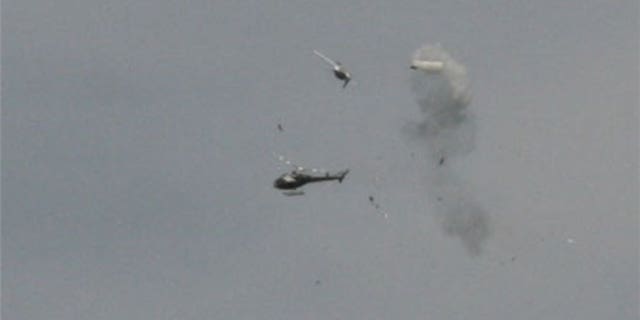 NEWARK, N.J. – A lawsuit was filed on behalf of five Italian citizens who were among nine people killed in an August collision of a tourist helicopter and a small airplane over the Hudson River.
Attorneys for the five filed suit in U.S. District Court in Newark Dec. 4 against Liberty Helicopters Inc. and the Meridian Consulting I Corporation Inc., both of Linden, N.J.
Click here for exclusive photos.
The suit also names the estate of Steven Altman, the pilot of the Piper that collided with the helicopter, and the aircraft's owner, LCA Partnership of Pennsylvania.
Attorneys for victims Fabio Gallazzi, Giacomo Gallazzi, Tiziana Pedroni, Filippo Norelli and Michele Norelli allege that many parties are to blame for their deaths. They are seeking damages in excess of $75,000 per person.