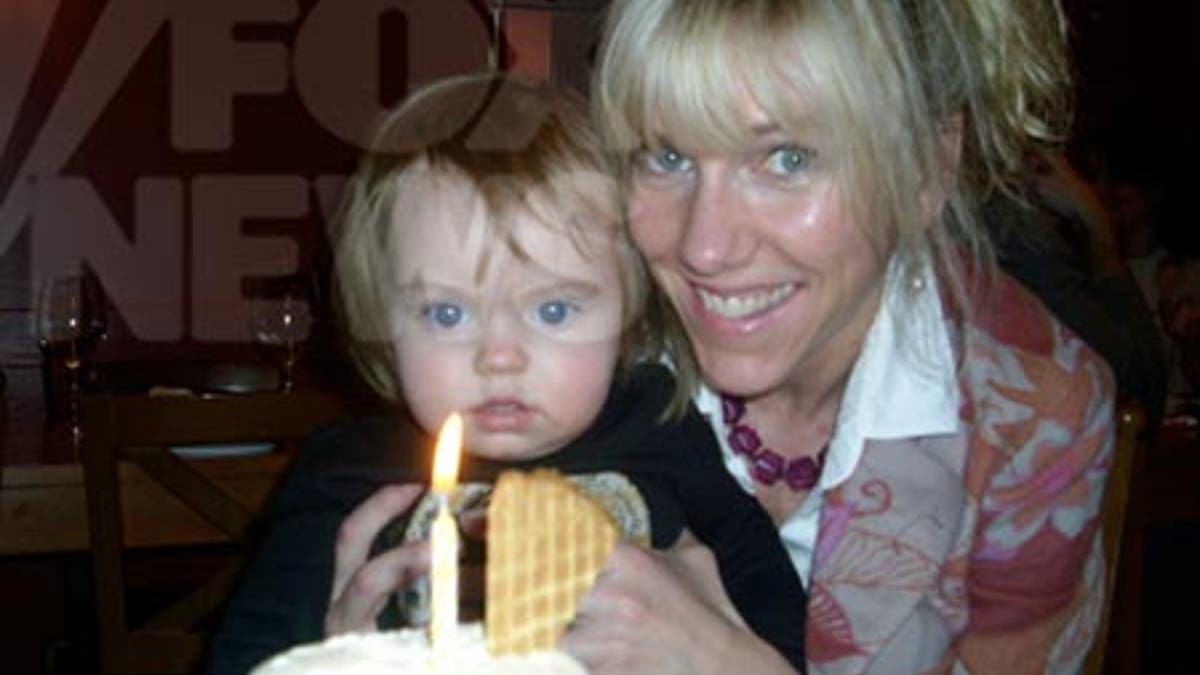 John Edwards' ex-lover, Rielle Hunter, is not writing a book or giving interviews. Edwards' wife, Elizabeth, however, is doing just the opposite.
Here is a picture of Frances Quinn Hunter, whose last name should be Edwards, according to sources. It's from her first birthday, on Feb. 27, just one week ago. With her is her mother, Rielle Hunter, the filmmaker and ex-lover of former Sen. John Edwards.
Edwards has admitted the affair, but denied that the baby is his. There is no father's name on Frances Quinn's birth certificate.
PHOTOS: Click for photos from the John Edwards scandal.
Hunter is said to be upset about a story in the National Enquirer this week promoting a new book by Edwards' wife, Elizabeth, due in May. Called "Resilience: Reflections on the Burdens and Gifts of Facing Life's Adversities," the self-help manual is said to address in some way her husband's affair with Hunter.
It's unknown whether Elizabeth Edwards, diagnosed with terminal cancer, knows or acknowledges that Frances was fathered by her husband.
The photo speaks for itself. Readers can look at it and decide. Hunter already knows the answer.
Her position, friends say, is that the implication that she would try and "beat Elizabeth to the punch" and tell her story, or sell it, is completely untrue.
So far Hunter's behavior has been admirable for a woman in her situation. She hasn't gone to the press, or given interviews, despite being left in the lurch financially by Edwards. She and baby Frances have been living off the kindnesses of friends since her benefactor, an Edwards supporter, died suddenly last fall. After that, her money was cut off, and the lease expired on the house she'd been renting.
And while Elizabeth Edwards seems like she may be hitting the road in May to promote her book and possibly talk about the affair, Hunter's friends are aghast. Says one: "It would just be great if the world knew that Rielle was not writing a book, and did not have a book deal, nor plans for one."
The friend has a point. While Hunter remains silent, Elizabeth Edwards is publishing a book and John Edwards is starting to speak again at universities and in front of groups. But that could change, the friend points out, if Hunter feels pressured or maligned in any way in the coming weeks.
NOTE: In response to several questions, I would like to add that this picture was not paid for, no money changed hands, and it did not come from Hunter. A friend of Hunter's simply wanted a decent photo of mother and child to appear in print. It's watermarked with the Fox News logo so it cannot be reproduced improperly.