Iraq Sets Parliament Elections for March 7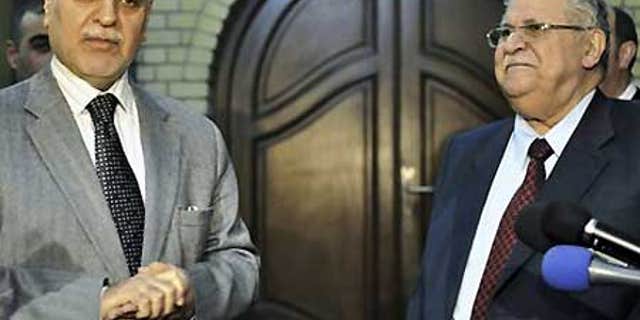 The presidential council on Tuesday postponed Iraq's parliamentary elections by seven weeks and set March 7 as the date for the vote, Reuters reported.
The delay has raised concerns about an increase in violence in the country.
The decision on the election date came as a series of coordinated attacks killed at least 102 people and wounded 197 in Baghdad. It was the worst day of violence in the Iraqi capital in more than two months.
Three car bombs struck near government sites in the Iraqi capital, the third time since August that government buildings were targeted by multiple blasts that brought massive casualties. U.S. and Iraqi military officials had warned of the chance of increased pre-election violence aimed at destabilizing the government.
Iraq was able to set the election date only after parliament approved a new law on balloting guidelines during an emergency session convened just before a midnight deadline Sunday.
Failure to pass the new law would have forced Iraqi authorities to revert to rules used in its last parliamentary election in Dec. 2005 — a move that would have likely thrown the political process into a tailspin.
The council's March 7 election date is a week later than what election officials initially recommended, said Faraj al-Haidari, the head of Iraq's Independent High Electoral Commission.
"We needed more time to organize voting abroad and time to complete preparations for the elections in general," al-Haidari said.
The commission requested the Jan. 16 elections be postponed after the elections law was vetoed by Vice President Tariq al-Hashemi, who wanted a greater political voice for minority Sunni Arabs and changes in the distribution of seats in Iraq's expanded 325-seat parliament.
On Monday, the electoral commission recommended a 45-day delay in the elections that would have pushed it to the end of February. But al-Haidari said the council decided to delay the elections a bit longer because of a series of religious holidays that could interfere with the planning.
The U.S. military plans to withdraw all but 50,000 of its roughly 120,000 troops from Iraq after the elections. But the delay could complicate the timetable on that withdrawal, which American commanders have said will occur 60 days after the election.
The Associated Press contributed to this report.