Investigators: Cause of Air France Crash Still Mystery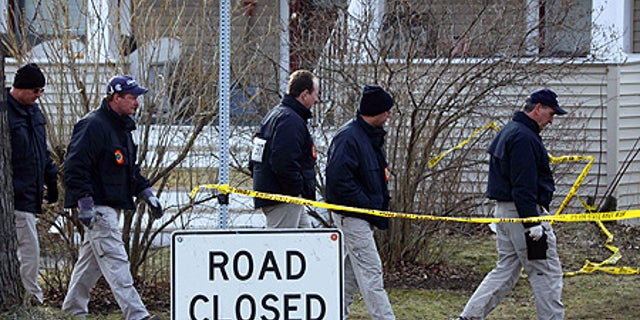 PARIS – French aviation investigators said Thursday that new airline safety standards may be required after the crash of Air France Flight 447 cast doubt on the reliability of speed-measuring equipment in difficult, stormy conditions.
The Airbus A330 plunged into the Atlantic Ocean off Brazil's coast en route from Rio de Janeiro to Paris on June 1. All 228 people aboard were killed.
Many families of victims have expressed frustration with the lack of information over the past six months. In its second report on the crash, French accident investigation agency BEA said experts still have little idea about why the plane went down.
Click here for FOXNews.com's plane crash content center.
The plane's black boxes are believed to be nearly 23,000 feet (7,000 meters) under water and without them investigators say they may never determine what happened.
"It was very disappointing what we have heard today," said Gerhard Huettig, a professor of aeronautical engineering at the Technical University of Berlin and a former A330 pilot who is advising the families of the German victims.
"There are still a lot of open questions which could be answered without the recorders," he said after a meeting with investigators.
Automatic messages sent by the plane's computers just before it crashed show it was receiving false speed readings from sensors known as Pitot tubes. Experts have said running into a violent storm at either too slow or too fast a speed at high altitudes could be dangerous.
BEA said the safety standards used to certify plane equipment — particularly Pitot tubes — don't properly reflect high-altitude conditions. The report called for studies of cloud masses and icy conditions that may lead safety officials to modify the criteria.
Both the European Aviation Safety Agency and the U.S. Federal Aviation Administration ordered airlines flying Airbus jets like the one that crashed to replace their French-made Thales Pitot tubes.
BEA said Airbus has identified 32 incidents where two of the three Pitots fitted to a plane malfunctioned. Of these, 26 occurred with Thales tubes of the same type as fitted on Flight 447, two with more recent Thales Pitots, and one with a probe made by Goodrich.
The agency studied 13 incidents of Pitot malfunction, four of which happened at Air France. They all occurred in stormy conditions and resulted in a disengaged autopilot. Speed measurements were erroneous for no more than three minutes, and the change in altitude during this time never much exceeded 1,000 feet, BEA said.
Investigators repeatedly have insisted that the crash was likely caused by a series of failures and not just the Pitot tubes.
"It's true that there isn't enough known about the formation of ice crystals at high altitude and the impact that has on the Pitot tubes for example," said Chris Yates, an independent aviation safety analyst based in Britain. "Having said that, what I think occurred here is very rare circumstances."
Thursday's BEA report says the circumstances of the crash and its causes "are still not determined" but does describe some potential clues. It says there were "powerful cumulonimbus clusters" on the route flown by Flight 447 and that many planes flying in the area altered their routes to avoid the cloud masses.
Oxygen masks did not drop, and the plane did not depressurize, the report says. All of the life vests found were still in their wrappers, suggesting perhaps that passengers had little or no warning.
Autopsies have allowed the identification of 50 of the victims, including four flight attendants and the captain. Forty-three had fractures of the spinal column, thorax and pelvis suggesting the plane accelerated rapidly as it fell, BEA says.
It also says the aircraft was probably in one piece upon impact.
The BEA report called for changes to flight recorders that should make them easier to locate. Additional beacons should be fitted to commercial aircraft and the "pingers" attached to the black boxes should emit signals for 90 instead of 30 days, it said.
BEA also recommended studying the possibility of requiring software on planes that regularly transmits basic flight parameters.
The second and most recent search for the black boxes ended in August.
BEA chief Jean-Paul Troadec has said a new, three-month hunt for the black boxes will begin in February. The search is expected to last 60 days, BEA said.
The new search will include help from the U.S. Navy and the National Transportation Safety Board, along with accident experts from Britain, Germany, Russia and Brazil. Private companies also will help in the search, which will use submarines and boats equipped with sonar gear.
"This is one of the more lengthy air crash investigations I've come across for quite a while," said Yates. "But that's primarily as a result of area of the world that this aircraft went down in."