How Could Propofol End Up in the Hands of Michael Jackson?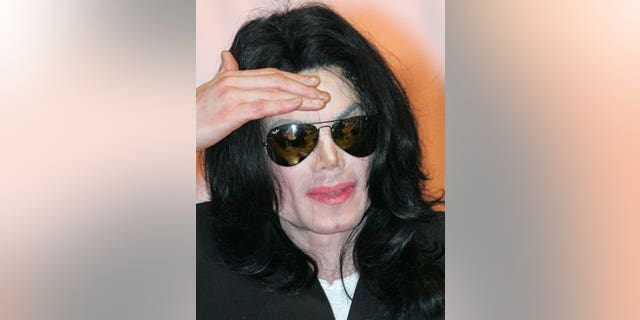 First there were rumors that Demerol mixed with a cocktail of prescription drugs led to the death of Michael Jackson. Then, six days after his untimely demise, another powerful drug was linked to the singer's death — Propofol.
A nurse who worked for Jackson said he was begging for the powerful sedative to help him get over insomnia.
"When I heard it . . . I just did a double-take," Dr. Howard Nearman, department chairman of anesthesia at University Hospitals Case Medical Center in Ohio, told FOXNews.com. "Using this drug for insomnia is sort of like using a shotgun to kill an ant. How someone could get a hold of this medication — and use it for the purpose that he allegedly used it for — is just incredible."
Propofol, sold under the brand name Diprivan, which is given intravenously, is used for inducing general anesthesia in the operating room or for heavy sedation of patients who are intubated in the intensive care unit, Nearman said.
PHOTOS: The Many Faces of Michael Jackson.
If Jackson had this drug in his home, it would be against FDA guidelines. And if it was used in conjunction with any other painkiller or sedative that Jackson was taking — the combination could have ultimately led to his cardiac arrest and death.
"It should not be used out of an ICU or an operating room setting," Nearman said. "Here at University Hospitals Case Medical Center … Diprivan can only be used by anesthesiologists or intensivists ... and these people, who by virtues of training and experience, can handle this drug and manage any adverse side effect should they arise."
It doesn't take a large dose of Propofol to cause respiratory depression, which basically means a person will stop breathing, Nearman said, calling it a "slippery slope."
"Once the breathing is slowed down or the blood pressure drops, eventually the heart won't be able to sustain itself."
Nearman said it's imperative that Propofol be used only in a controlled setting where doctors can monitor the heart rate, blood pressure and breathing, and where if anything goes wrong, there is equipment in place to resuscitate a patient.
Click here to read more about Jackson's nurse.
Because Propofol is used only in hospital settings, this begs the question of how it could end up in the hands of someone like Jackson.
"One can only hypothesize," Nearman said. "But it had to be taken from a hospital pharmacy or an outpatient surgery center perhaps — because you cannot walk into a drugstore and get it."
Two autopsies — one of them a private exam requested by his family — have been performed in Jackson. An official cause of death is not expected to be announced for several weeks.