Friend: Tylenol Killings Suspect Submits DNA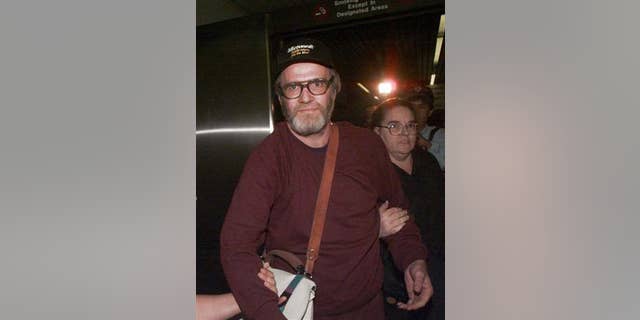 BOSTON – A man long suspected in the 1982 Chicago-area Tylenol slayings has submitted a DNA sample and fingerprints to authorities, a friend said Monday.
Roger Nicholson said James W. Lewis told him Friday that he and his wife gave DNA samples and fingerprints to investigators after a closed-door court hearing in Middlesex Superior Court last week.
Lewis has denied any role in the deaths of seven people who took Tylenol that had been laced with poison. But he spent 12 years in prison for extortion after sending a letter to Tylenol's manufacturer demanding $1 million to "stop the killing."
No one has been charged in the killings.
Nicholson said Lewis told him that he was not concerned about giving his DNA.
"He said, 'If the FBI plays it fair, I have nothing to worry about,"' Nicholson said.
The FBI seized a computer and other items from Lewis' Cambridge home in February 2009 after Illinois authorities renewed the investigation, citing advances in forensic technology and tips that came in around the 25th anniversary of the crime in 2007.
In the span of three days beginning Sept. 29, 1982, seven people who took cyanide-laced Tylenol in Chicago and four suburbs died, triggering a national scare and a huge recall. The poisonings led to the widespread adoption of tamperproof packaging for over-the-counter drugs.
Lewis, caught after a nationwide manhunt in late 1982, eventually admitted sending the letter to the manufacturer. But he said he was only trying to exploit the crisis, and he denied he had anything to do with the deaths.
Nicholson, who hosts a local cable television show in Cambridge, struck up a friendship with Lewis and spent hours interviewing him in 2007.
Lewis appeared on Nicholson's show again Sunday to promote his new book, a self-published thriller.
During the show, Lewis called Nicholson "totally delusional" after he asked him if he was responsible for the Tylenol killings. He refused to discuss whether Illinois authorities had sought DNA samples from him and his wife.
Nicholson said that during a conversation two days before the show Lewis told him he and his wife had given the samples after an unsuccessful attempt by his lawyer to delay it.
Lewis' Boston attorney could not immediately be reached for comment by telephone Monday. A spokesman for the Boston FBI declined to comment, saying the investigation is being handled by authorities in Illinois, who also haven't commented.