France Returns Disputed Wall Paintings to Egypt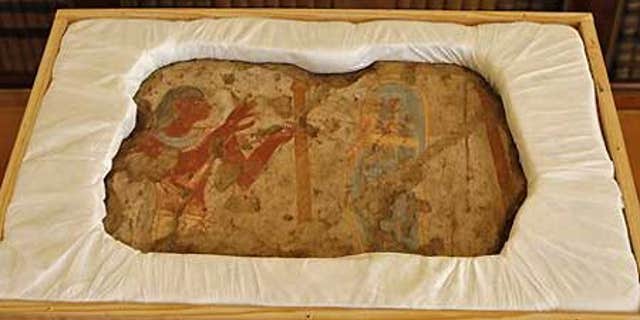 PARIS – France on Monday handed over to Egyptian officials five fragments of an ancient wall painting at the center of a dispute between Egypt and the Louvre Museum.
President Nicolas Sarkozy showed one of the fragments — a pockmarked slab with sepia and blue tones featuring two figures in profile — to his Egyptian counterpart Hosni Mubarak on Monday, after the two men had lunch in Paris.
Egypt's antiquities czar Zahi Hawass cut ties with the Louvre in October, saying the famed Paris museum had refused to return the fragments. Egyptian officials said the artifacts, from a 3,200-year-old tomb near the ancient temple city of Luxor, were stolen in the 1980s.
The move threatened to halt French archaeological research in Egypt, and two days later French officials agreed to hand over the fragments. France said they had been acquired by the Louvre "in good faith" in 2000 and 2003, though it said doubts emerged last year about whether the pieces had been taken from Egypt illegally years before.
Hawass, Egypt's chief archaeologist, is leading aggressive efforts to reclaim what he says are antiquities stolen from the country and purchased by leading world museums. The move against the Louvre was one of the biggest escalations yet in his efforts.