Former 'Mess USA' Tara Conner Faces Her Demons Again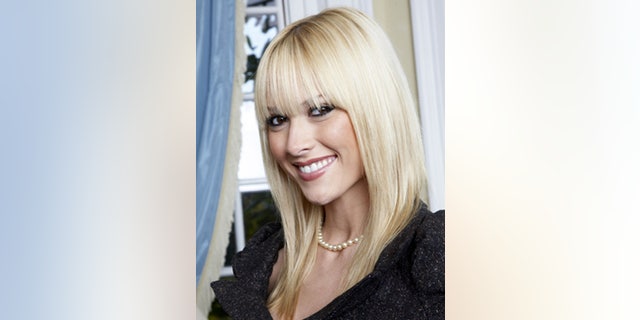 Former 'Mess USA' Tara Conner Faces Her Demons Again: But Does She Regret the One Million Dollars From Playboy? | Perez Hilton Says Carrie Prejean Gave Inaccurate Information, Shanna Moakler Wants Her to Shut Up | Exclusive: Media Company Bans All Mention of Octomom
Former 'Mess USA' Tara Conner Faces Her Demons Again: But Does She Regret the One Million Dollars From Playboy?
As we've learned this week, pageants are full of drama — but for some, the fairytale doesn't begin until the crown has been handed over.
Tara Conner hit headlines for all the wrong reasons in 2006 when she almost lost her coveted "Miss USA" title after it was revealed she was abusing alcohol, drugs and engaging in other not-so-pageant-perfect acts such as reportedly kissing Miss Teen USA Katie Blair. Pageant-owner Donald Trump forced her to enroll in the Caron Foundation as a condition of keeping the crown, but the Kentucky-raised blonde is not ashamed of being the only titleholder ever to be publicly propelled into rehab.
"It was such a struggle in the beginning, I kept asking myself why I had to go thru this with the world watching and why was I being forced into rehab," Conner told Tarts in an exclusive interview. "But I needed to hit rock-bottom to do something right. I have no regrets, I wouldn't change a thing."
PHOTOS: Click here to see the biggest pageant scandals in history.
While the now 23-year-old is probably sick of still being associated with negative connotations such as "Mess USA" and "Troublesome Tara," she chose to use her experience to help others in MTV's "Girls of Hedsor Hall" which was produced by her former boss's company Trump Productions LLC. The reality show took twelve total train-wrecks and attempted to transform them into lovely ladies inside England's dungeon of discipline, Hedsor House.
"Being on the show brought back a lot of my old demons, but I'm proud to say I've been sober two years now and I've really been on my game," Conner added. "But sometimes with the show and seeing the girls get eliminated when they reach the point of really wanting to try is heart-breaking because we actually care and we are very emotionally involved."
Speaking of emotional involvement, the petite beauty queen is now giving her "heart and soul" to song-writing and certainly has no heartache over having turned down a reported one million dollar offer from "Playboy" following her rehab reformation.
"I have no regrets at all. Many people see "Playboy" as beautiful art but my art is my music," she added. "I've been in the studio at home in L.A writing and I have an amazing vocal coach. I hope to bring out a country album — that is where I am putting all my energy, music is so powerful."
Perez Hilton Says Carrie Prejean Gave Inaccurate Information, Shanna Moakler Wants Her to Shut Up
The war between Perez Hilton and Miss California is far from being over since he lashed out against her for declaring that "marriage should be between a man and a woman" at the Miss USA pageant on Sunday night. But it seems the self-confessed Queen of Media has changed his tune a little, initially he lashed out that Prejean gave "the wrong answer" to his question but now he said he marked her down primarily because he disagreed with her facts more so than her opinion.
"She started off on the wrong foot, she was spieling inaccurate information," Hilton told Tarts at the Us Weekly "Hot in Hollywood" party at MyHouse on Wednesday night, referring to Prejean's statement that 'we live in a land where you can choose same-sex marriage or opposite marriage.' "I live in the state of California and I can't choose, the state doesn't allow me. She was under pressure and she let the pressure get to her and dug a really deep hole for herself."
But in any case, did Prejean really deserve to be called a "dumb b**ch"?
"She's not apologizing and I'm not either. I would like to sit and coffee with her, but if she doesn't want to meet with me, Equality California has also invited her out to dinner so hopefully she'll accept their offer," he added. "But I have to thank FOX, you guys have been up my ass but I don't care — I can take it. I am thankful to FOX for keeping the gay debate ongoing."
Meanwhile the Miss California State Director, Shanna Moakler (who has come under fire this week for reportedly ditching Prejean over her controversial answer) wants the 21-year-old to stop talking to the media and talk to Perez's people instead.
"I know Carrie is very religious and God is a huge part of her life, but I was just surprised she went down that road and answered the question the way she did. I think it's very necessary at this point (that she talk to Hilton or the Equality group) as we have a lot of openly gay sponsors who supported her and were not aware of her opinions on their lives and are now deeply hurt," Moakler said. "Carrie is going to have to stop doing the press circuit about how great it is she used the First Amendment and her First Right, and really sit down with these people that she's hurt."
Exclusive: Media Company Bans All Mention of Octomom
It's no secret that Nadya Suleman, better known as Octomom, loves all the media attention — but Pop Tarts has learned exclusively that one company is officially done with giving the controversial single mom of fourteen even a mention. Parcbench, a pop culture and lifestyle media company that covers lifestyle and politics decided on Thursday to ban all mention of the Octuplet mother on their site.
"We think the Octomom and her story are an example of exactly what's wrong in our society today. So we've decided to ban any mention of the Octomom or Nadya Suleman," The President of Parcbench Media Kellen Giuda told Tarts.
The online media company, which covers mainstream pop culture, lifestyle and politics in the United States, hopes other outlets will emulate and focus on stories that advocate what America is really about.
"We don't think her story should getting so much media attention, the media should not reward her for her bad decisions and lack of personal responsibility," added Brett Joshpe, one of the founders of Parcbench and co-author of "Why You're Wrong About the Right: Behind the Myths: The Surprising Truth About Conservatives". "We think the media should spend it's time focusing on pop-culture that really reflects mainstream America and we want to tell those stories and influence others in the media to follow suit."